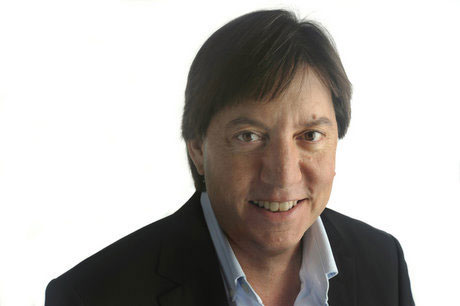 The Lorne Trottier Public Science Symposium is an annual event focusing on a topic of scientific interest for the public and is generously sponsored by the Trottier Family Foundation. This year's Trottier Symposium (Oct. 17-18), entitled Science and the Media: the challenge of reporting science responsibly will explore how well the media reports on science and how journalists counter the rising tide of pseudoscience.
Joel Achenbach has been a staff writer for The Washington Post since 1990, covering science and politics. He is also the author of seven books. Achenbach will deliver his lecture, "How to Survive the Age of Bad Information," on Tuesday, Oct. 18 at 5:30 p.m. at the Centre Mont-Royal.
In advance of his lecture, Achenbach spoke with the McGill Reporter.
Teachers require a teaching degree, dentists require a dental degree; should a degree in science journalism be a requirement for newspaper science reporters?
I would hope not, since I don't have one! Nor do I have a journalism degree or a background in science. Perhaps it is a miracle that I have not been run out of the science-journalism trade. But journalism is a common-sense profession. You have to be able to talk to people, write clearly, respect the facts, get the story right and be fair. Those of us who write for a mass audience are like science translators. When I don't understand what a scientist is telling me – and this happens multiple times in any interview – I do not worry that the scientist will think I'm dumb. I say, I don't understand, can you explain it again? And that usually works out well, eventually.
How has the Internet affected the public's scientific literacy?
The Internet is a mixed blessing. We can learn so much so fast now. Wikipedia, though imperfect, has been strangely wonderful – one of the rare things in the world that works better in practice than in theory. And I'm not sure how I managed to do my job before Google (and, before that, Altavista) existed. But the Internet channels people into echo chambers. You can find affirmation of your beliefs no matter however ridiculous they may be. Some pseudo-scientific sites are slickly produced.
Why is it that bloggers with no scientific background, like the ͞Food Babe,͟ amass huge numbers of followers?
I do not know the Food Babe but will make a wild guess that she has a winning personality, a smart digital strategy, writing and graphics that are shareable on social media, and picks topics that ordinary people care about. None of that requires a doctorate, or position in an elite academic institution; it does require knowing the audience and meeting the audience where it lives. (This can be problematic when a blogger simply tells an audience what it wants to hear.)
Have you been attacked by people or companies who have taken issue with something that you produced?
Repeatedly. That's inevitable. Journalism like science is conducted in contested realms. What's different these days is the extent to which issues mediated by science have taken on political and partisan tones. This is true about climate change, evolution, GMOs, vaccines, fracking, and many other topics. But although I've riled certain groups or individuals over the years, for the most part I have found that readers really appreciate good science journalism and their feedback tends to be generous.
The 2016 Lorne Trottier Public Science Symposium, Science and the Media: The challenge of reporting science responsibly, will be held on Oct. 17 – 18. For more information, please visit the Trottier Symposium website.
Read how the same questions were answered by the Symposium's other panelists: CBC's Erica Johnson; Vox.com's Julia Belluz; and Sense About Science USA's Trevor Butterworth.