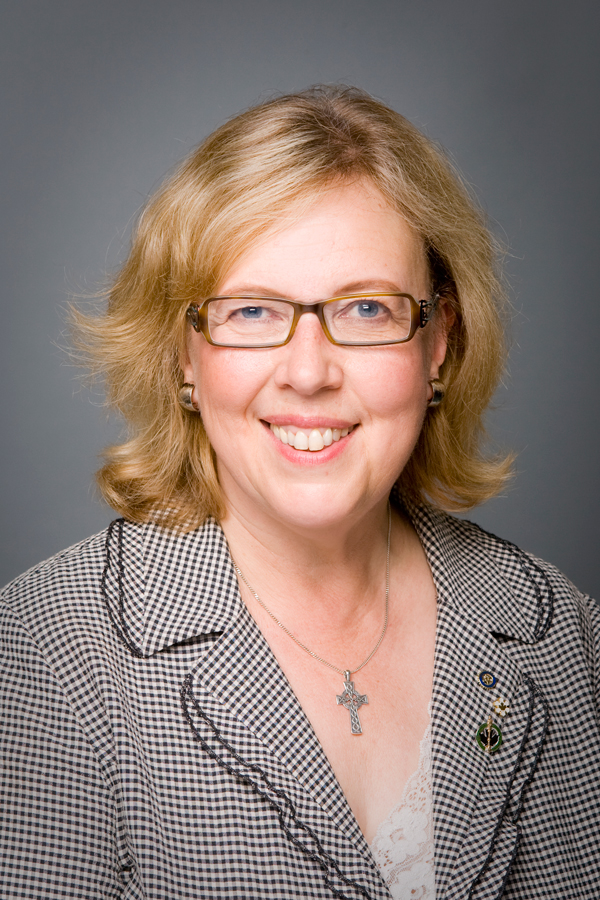 Federal Green Party Leader Elizabeth May will deliver the annual Mallory Lecture, "The Crisis in Democracy" at McGill Institute for the Study of Canada on March 24.
Elected as Canada's first Green Party MP in 2011, May was chosen by a vote of all MPs as 2012 Parliamentarian of the Year and by Hill Times as 2013 Hardest Working MP. As youth participation plummets and a troubling cynicism towards democracy mounts, May will discuss what can be done to prevent a slide into "elected dictatorships."
May comes to McGill as a Mallory Lecturer, created in honour of Jim Mallory, a former professor of political science and one of the founders of Canadian Studies at McGill. Previous speakers have included, among others, Graham Fraser, Bob Rae, Alain Dubuc, Phyllis Lambert, Tom Kent, Chantal Hébert and John Gomery.
The 2014 Mallory Lecture will be held on March 24 at 5 p.m. at the Faculty Club (3450 McTavish). It is free but space is limited. RVSP here.
By Elisabeth Faure
In the past, you have supported the "Women in House" programme here at McGill, which sends young female students to Parliament, where they are paired with female MPs and shadow them for a day. What advice do you give to young people who tell you they want a career in politics?
It is so rare to hear young people tell me they want a career in politics, that my first impulse is not to give them advice, but to give them a hug and a huge cheer! If they ask for advice, it would be this: Start volunteering. Pick any political party (preferably Green in colour, but any that fit your values) and offer to help out. Between elections, you can help in a party HQ, or in an MP's office. As an election campaign nears, offer to canvass, answer phones, whatever! Offer to be a candidate. Offer to help with policy. Don't wait. Jump in!
Your party, the federal Green Party, holds only two seats in the House of Commons, and, until recently, you were its sole MP. What are some of the unique challenges involved with running such a small caucus?
Fortunately, as leader of the Green Party of Canada, I am not allowed to run anything. The party is firmly rooted in respect for grassroots democracy, so I honestly don't run anything other than my own life (and even there I feel as though my electronic calendar is not in my control and has become a tool of the Devil.) What I do try to do is exemplify the change we want to see in the world by modeling ethical behaviour, hard work and an unswerving commitment to a dramatic re-ordering of our priorities as a country.
We recently held a major conference here at the MISC on the subject of "Petrocultures."How would you develop Canada's oil resources if you were Prime Minister?
This question has the same answer as how to make love to a porcupine – "slowly and carefully."
A Green administration would return to the pre-Ralph Klein plans of the late Peter Lougheed. We would take the money off the table by creating a sovereign wealth fund, as Norway has done, ensuring that government does not live off oil rent. We would ensure the best and most modern regulations of air quality, water quality and carbon reduction. Along with that, would be a framework of a national strategy to meet targets for greenhouse gas reductions.
This would all take place in the context of a national energy policy in which energy security and value-added production (i.e. not raw bitumen exports) were priorities. As this question refers to all oil resources within Canada, a Green administration would ensure the most productive and biologically sensitive marine zones were off limits to oil and gas, including the Gulf of St. Lawrence, much of the Arctic and coastal British Columbia.
Your lecture is titled, "The Crisis in Democracy." Do you truly think our democracy has reached a state of "crisis"? If so, what must be done?
Oh yes. We are in crisis. In fact, it's arguable that we now live in a dictatorship, punctuated by manipulated elections.
The symptoms of the problem are easy to spot – low voter turn-out, with worryingly low levels among young people with no sign they will start voting once they are over 30, a less than vital Fourth Estate, undermined by an alarming level of concentration of media ownership in very few hands, public apathy, indifference bordering on antipathy toward the whole process, excessive power in the hands of the few (or the one, since I refer to PMO), a loss of respect for the fundamental principle of the supremacy of Parliament, misuse of the talents of Members of Parliament of the large parties as MPs are expected to toe the party line on every issue, big and small, and its flip-side, excessive control by the unelected top party brass in all three main parties.
What must be done? Pass Michael Chong's Reform Act C-559, curbing powers of leaders to run roughshod over their caucuses. (See above re Greens, our by-laws already restricts leader's powers). Get rid of the First-Past-the-Post voting system and move to Proportional Representation. Cut PMO down to size (start by cutting the budget in half, but ideally cut it to zero.) And the rest of the prescription for a healthy democracy will have to wait for my lecture!