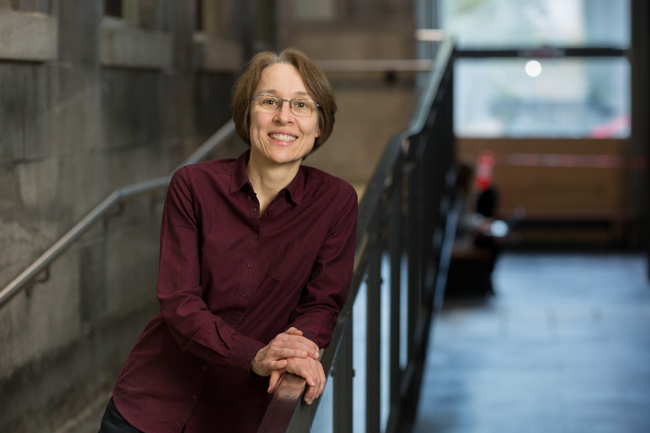 Isabelle Daunais of McGill's Département de langue et littérature françaises has been awarded the 2017 Acfas André-Laurendeau prize in the humanities, for her role in reshaping the way readers think about and use literature.
Prof. Daunais received the award yesterday evening (Nov. 8) at the annual gala of the Association francophone pour le savoir (Acfas), which credited her with sparking "a real revolution" in the way we study and read novels.  "She is radically renewing ways of approaching the novel, elevating it from just one simple genre among others to a full-fledged art."
The citation called Daunais "a highly respected critic and historian in her field [who] explores history and thinking in the novel, as well as aesthetic and epistemological significance. Along the way, she puts forward new ways of approaching the study of literature, which for her cannot be reduced to a series of 'textual machines,' but carries within a singular vision of human existence."
Daunais's critically acclaimed 2015 book, Le roman sans aventure (Les Éditions du Boréal), explored questions such as: What does a novel communicate about the world of its inhabitants? What can it teach us about our relation to the world that other forms of thought do not teach us?
Last year, Daunais was awarded the Canada Council for the Arts' Killam Prize in Humanities.
****
Related posts
Isabelle Daunais wins 2016 Killam Prize in the Humanities