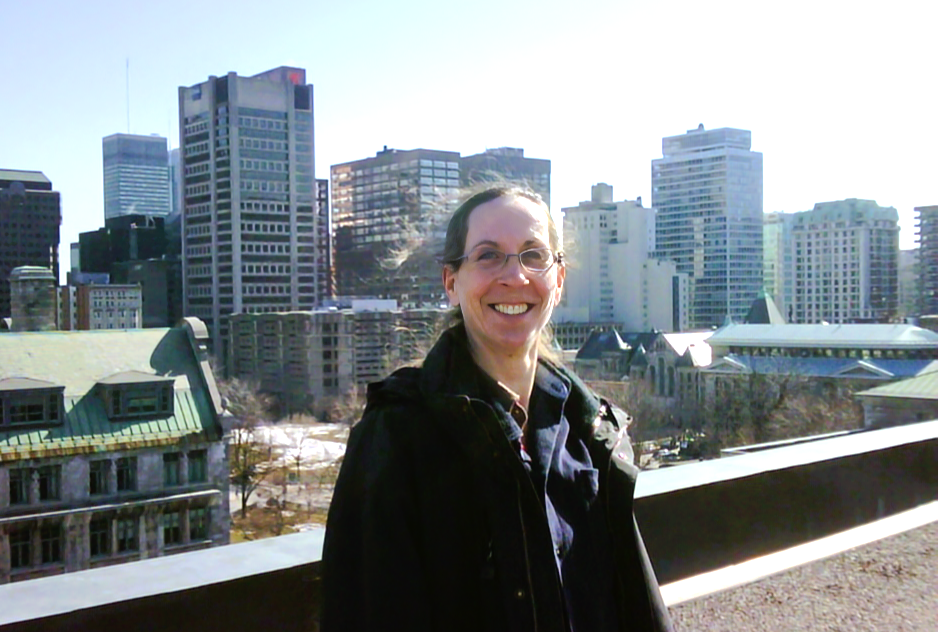 It is not difficult for Maintenance Supervisor Martha Robinson to remember when she began working at Facilities Management and Ancillary Services (FMAS). It was six months before the ice storm that hit Quebec in January 1998, and Robinson was responsible for checking the roofs on the downtown campus to spot any potential ice fall.
"I spent six weeks outside with the roofers. There was a lot of ice falling off the buildings," says Robinson. "The insurance company was also worried about the weight of the accumulated ice on the roof of the Currie Gym. I remember the roofers having to use chainsaws to cut off chunks of ice and snow," she recalls.
Always on the go
Robinson, who retires from McGill this month, joined FMAS after having worked about 10 years at Macdonald Campus, where she supported various research activities. Her responsibilities at FMAS have varied over the years. She was a maintenance coordinator, supervisor of the call centre, and an assistant project manager, among other roles. While she continues to keep an eye on roofs and falling ice, she now also manages the hundreds of water potability tests run annually and the maintenance and repairs of locks and other door hardware, for example.
"All of my dossiers are campus wide. I walk anywhere from 15,000 to 25,000 steps a day. But I really do like to walk, I like to be outside and I don't mind the cold," she says.
Flood of memories
The role in which most McGill community members have come to know Robinson though is no doubt as the 'boots on the ground' for insurance claims. If your workspace has suffered damage from flooding or fire, chances are you will have interacted with her. Robinson figures she must have worked on "a hundred or so" insurance claims over the years, including ten "really big ones."
McGill's "Great Flood" of 2013 stands out in her mind. Millions of litres of water from a municipal water main on McTavish St. flowed into the city's downtown core, flooding numerous McGill buildings. "I was coming from [FMAS offices at] 1010 Sherbrooke and I was probably the only person trying to get onto campus. Everyone else was trying to get out! I needed to be on campus to help out."
Usually one of the first – if not the first – person on the scene of damages, Robinson is driven by the need to get people back up and running again as soon as possible, beginning with teaching and research. When interviewed for this article during her last week on the job, she was busy handing over some ongoing files, such as the recovery efforts in the basement of the Macdonald-Harrington Building (following a localized explosion there on June 30, 2023), in particular in the two labs that were the most affected.
Always learning
One of the aspects of the job she will miss the most is learning about the work that goes on in all the spaces where her work has brought her. "The job is stimulating. When I'm in somebody's lab I'm asking them 'what do you do in here'? I'm fascinated."
Having crawled into attics and through hidden doors to investigate leaks (or suspected ones), Robinson's knowledge of the nooks and crannies of McGill buildings is possibly unmatched. At FMAS, bets are open on how many people will be needed to replace her. However many successors she ends up having, her advice to them is simple: "Have fun! I've had a lot of fun. And get good walking shoes!"