With great sadness, we announce the passing of Professor Baldev Raj Nayar, on February 9, 2021, at the age of 89 years. Soon after a diagnosis of metastatic cancer, he peacefully passed away at his home in Ottawa, Ontario, with family by his side.
Based on his distinguished career as an academic and prolific author focusing on South Asia, one might hardly guess the circumstances that preceded his professional achievements.
He was born October 26, 1931, in Saro Chak, India (presently Pakistan) to the late Jamna Das and Durga Devi (Marwah) Nayar. At the age of 16, he was forced to give up his secondary education, due to his family's necessary migration during the Partition to New Delhi, India, and the subsequent death of his father.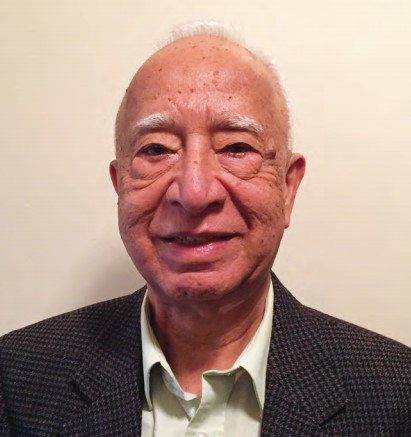 Determined not to be deterred by their refugee status and loss of financial means, Nayar embarked on various forms of employment in order to take care of his mother and four brothers and sisters – as a railway clerk, as a typist (having put himself through secretarial school), and later, due in large part to his skills of English which he had cultivated on his own, as a secretary at the American Embassy in India.
Working for his BA and MA degrees, primarily through correspondence school, and through an almost unfathomable grit and determination, Nayar managed to earn a scholarship to the University of Chicago's PhD program in political science, where he focused on India. While attending university, he continued financially to support his mother and siblings back home.
At the University of Chicago, he met the woman who would become his future wife, Nancy Ann Skinner. Together, they spent a year in India where Nayar completed research for his PhD dissertation. That work would become the first of his 20 books, Minority Politics in the Punjab. Published by Princeton University Press, it received the Watumull Prize in 1966.
Nayar joined McGill in 1964, as an assistant professor in McGill's political science department, where he swiftly earned associate and then full professor status. He taught in the Leacock Building for 30 years, while continuing to publish such works as The Modernization and Indian Planning (1972); India's Mixed Economy (1989); monographs on India's shipping and aviation industries, as well as on its pursuit of technological independence; and later books on globalization, including Globalization and Nationalism (2001), The Myth of the Shrinking State (2009), and Globalization and India's Economic Integration (2014). His publishing record spans 50 years. He retired from full-time teaching in 1991 and was immediately awarded the status of professor emeritus.
"His works have been very influential for generations of scholars of South Asia and India," recounts his former colleague, Professor T.V. Paul, with whom he co-authored India in the World Order (2003). "He was one of the rare Indian scholars who combined political economy, comparative politics and security studies. I recall as an MPhil student at JNU [Jawaharlal Nehru University, in New Delhi] reading his works on public sector and geopolitics [and their] making a powerful impact on me and many others. His unending commitment to scholarship and writing was always an inspiration for me. Even after taking retirement, he was devoted to scholarship and he came to the McGill library almost every day doing the hard work that produced many significant works."
Nayar's final book, published in his 88th year of life, was his autobiography, a moving account well reflected in its title: Overcoming Tragedy: The Story of One Refugee Before and After the Partition of the Punjab (2019).
Nayar's dedication to his scholarship was only surpassed by his love and devotion to his family. He will be dearly missed by Nancy Ann Nayar, his wife of 60 years, and his three daughters, Sheila J. Nayar (Thomas W. Shields) of Park City, Utah; Kamala Elizabeth Nayar (Jaswinder Singh Sandhu) of Vancouver, British Columbia; and Sunita Maria Nayar-Kingwell (Stephen Kingwell) of Ottawa, Ontario. He was also the beloved grandfather of five: Shardha Kaur Nayar; Rohan Raj Kingwell; Sangeeta Kaur Nayar; Shaan Peter Kingwell; and Anika Marie Kingwell. He also leaves behind his sister Indra Rani Nanda, of New Delhi, India; and brother Yuvraj Krishan Nayar, of Mississauga, Ontario. He will also be missed by members of his extended family, as well as his many colleagues and friends.
Nayar was exceedingly proud of his long career at McGill University.