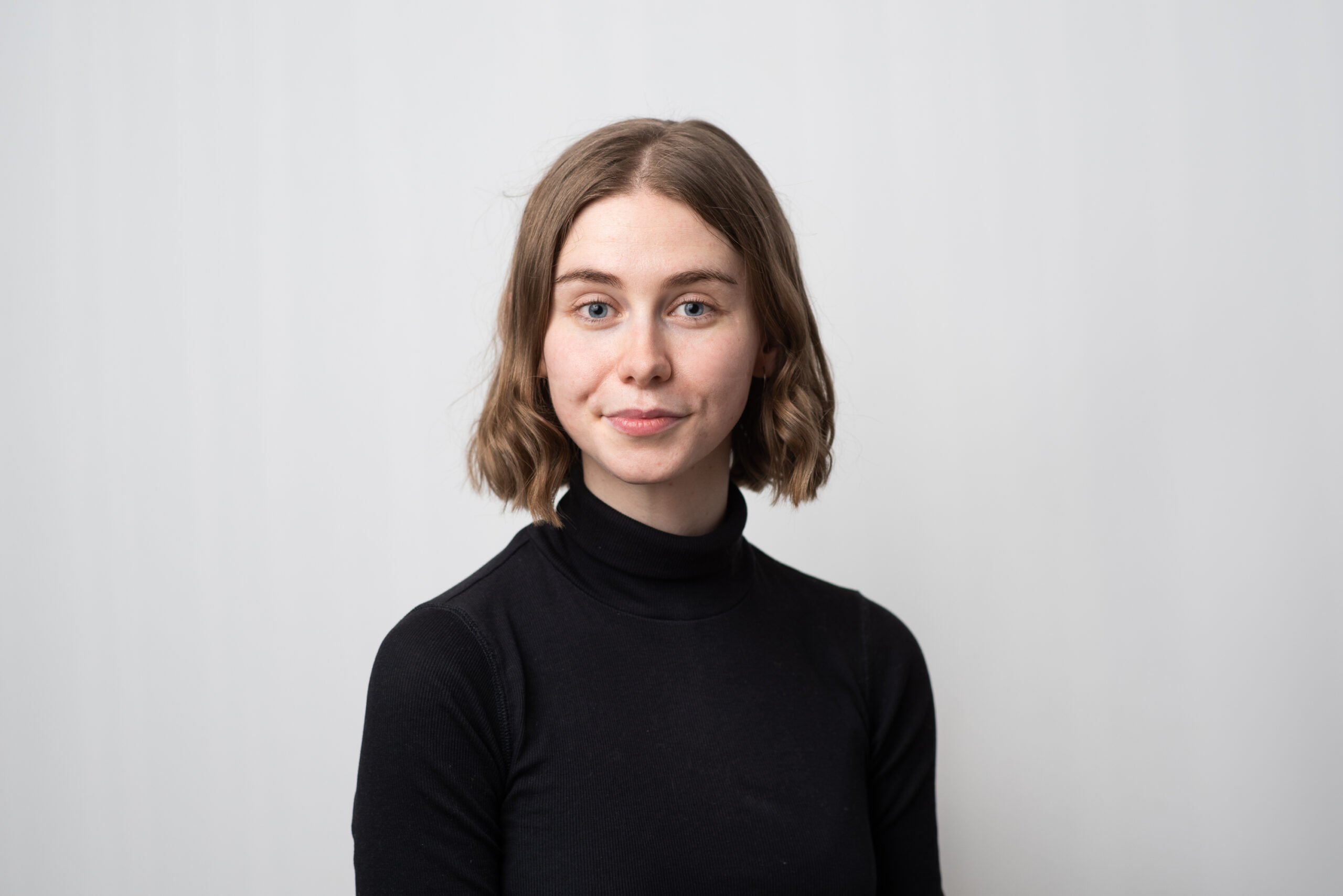 This past fall, the first cohort of McCall MacBain Scholars arrived at McGill to begin their fully funded master's or professional degrees.
 Launched in February 2019, by a landmark $200-million gift from John and Marcy McCall MacBain, the McCall MacBain Scholarship provides mentorship, coaching, and a leadership curriculum, while covering tuition and fees, as well as providing a living stipend of $2,000 per month.
Each member of that first cohort was chosen based on their character, community engagement, leadership potential, entrepreneurial spirit, academic strength, and intellectual curiosity. They are a diverse group, representing a wide range of interests and experience, ambitions and motivations.
With the 2021-2022 academic year drawing to a close, we caught up with members of that trail-blazing cohort of Scholars and asked them to reflect upon their ground-breaking experience.
As part of our Conversations with McCall MacBain Scholars series, we spoke with Daisy Couture, who is pursuing a Master of Arts in Medical Anthropology at McGill. 
Daisy Couture volunteered for over a year as a patient visitor with a local hospital's long-term psychiatric care unit. She coordinated research studies for her university's social health lab, performed with the campus improvisation group, and organized social justice initiatives. While working part-time, Couture graduated from the University of British Columbia with a bachelor's degree in psychology and English literature. She worked for a year as the research program coordinator for the Alzheimer Society of BC before returning to school.
Where were you born and raised?
I was born and raised on the unceded territories of the xʷməθkʷəy̓əm (Musqueam), Sḵwx̱wú7mesh (Squamish), and səlilwətaɬ (Tsleil-Waututh) Nations – also known as Vancouver, B.C.
What is your field of interest and when did you start developing your interest in it?
I am doing my MA in Medical Anthropology and my interests generally fall within the interdisciplinary field of feminist Science and Technology Studies (STS). I am particularly interested in the cultural influences and implications of psychiatry, neurology, and neuroscience.
I've always been a very curious person and for most of my life have had a dual love for science (especially life sciences) and writing. My undergrad was a double major in Neuropsychology and English Literature. Although I was interested in crossovers between the sciences and the humanities, I was intending on becoming a clinician until I took two courses in the rhetoric of science, technology and medicine in my final year and found an intellectual home in this interdisciplinary field. I also had the opportunity to explore this interaction of the sciences and the humanities when I worked in research and knowledge translation at the Alzheimer Society of B.C.
Did you have any mentors along the way?
I had many wonderful professors and mentors who helped me grow as a scholar and find my interests. In particular, there was Dr. Steven Barnes at UBC who taught many of my neuropsychology courses, and Dr. Loren Gaudet who was my rhetoric professor and is now at UVic.
What was your reaction when you found out you had been selected as a McCall MacBain Scholar?
I burst into tears on the call and then phoned my parents.
What has been your favourite part of becoming a McCall MacBain Scholar?
My favourite part of being a scholar has been the cohort of other scholars. It is a wonderfully unique experience to have such a diverse group (in terms of both lived experiences and academic interests) as a home base in grad school. They offer me new perspectives, push my thinking, and support me to be bolder than I would be on my own. We've really become a family.
Who is your mentor and what are they like? What are you hoping to get out of the mentoring relationship and other connections made through the scholarship program?
My mentor is Inez Jabalpurwala, who is the Global Director of VineX and the former CEO of Brain Canada. She is incredibly kind, generous, thoughtful and impressive and always has insights or advice to offer based on her significant experience in research, policy, and advocacy surrounding brain health.
Through the connections I'm making in the scholarship program, I hope to build my network not just within but also outside of academia, and further explore my interests, particularly in terms of how I can translate my work across different fields.
What kinds of people do you think should apply for this program? What would you say to those prospective applicants?
Anyone who is interested in both academia and how their work can make a social impact! I would tell any prospective applicants that they should absolutely give it a go. The application process can be intimidating, but it is a wonderful opportunity to reflect on what you've accomplished so far and the impact that you want to make.
What are your future plans?
I'm planning on pursuing a PhD after my MA is complete, but I also hope to continue keeping one foot outside of academia, whether that's in public scholarship, applied clinical work, or science communication and knowledge translation.