Adrian Liu, of the Department of Physics and McGill Space Institute, was recently appointed a CIFAR Azrieli Global Scholar, in the areas of Gravity and the Extreme Universe. Liu is among 12 early career researchers to receive the prestigious Fellowship, accompanied by $100,000 in research support.
To boldly go where no one has gone before, you'll need a map. Using large radio telescopes, McGill's Adrian Liu is attempting to make the largest map of the universe, in 3D, in both space and time. Liu focuses on the period when the first stars and galaxies formed, the Cosmic Dawn, when matter condensed into first-generation stars and galaxies.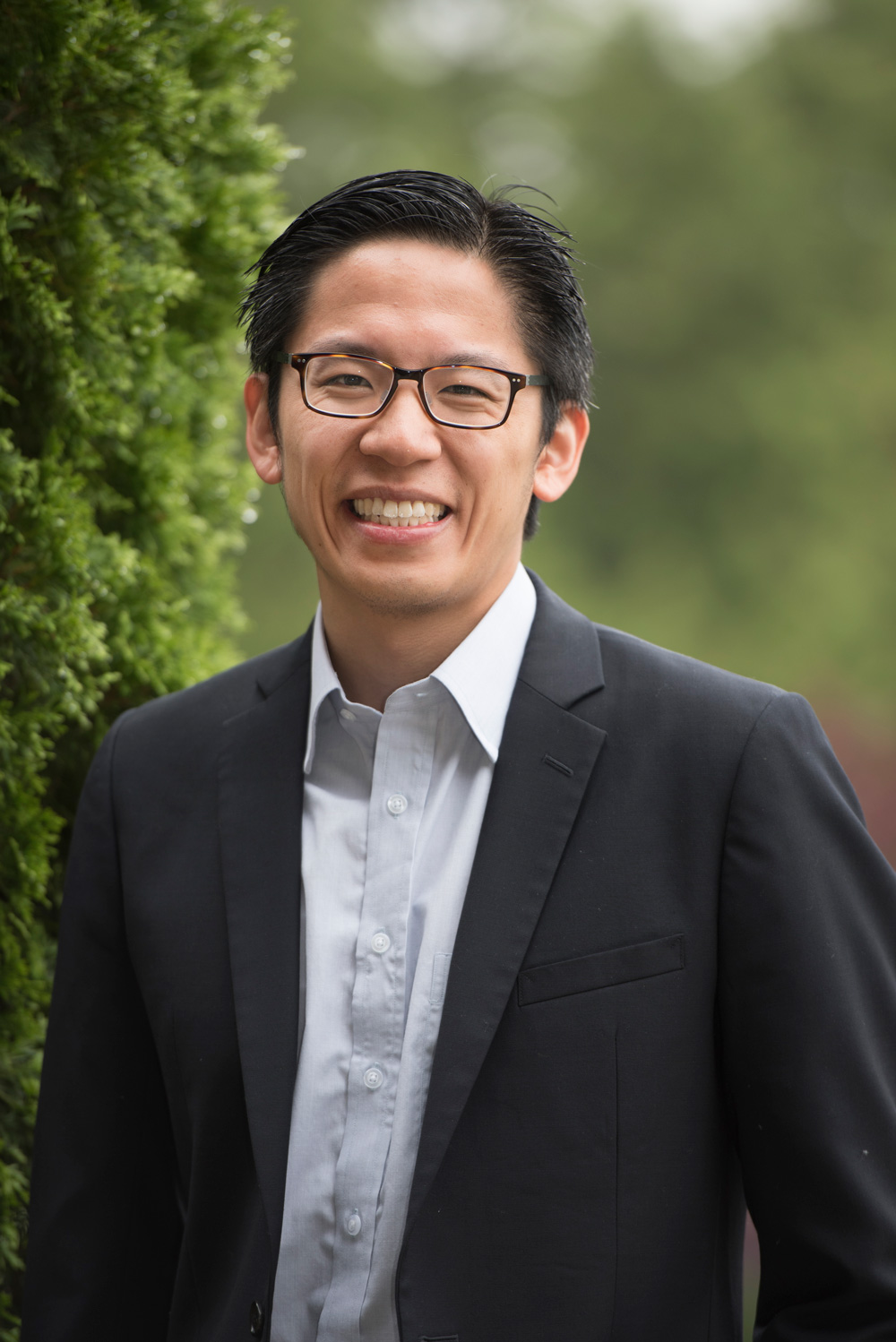 Using large radio telescopes, such as the Hydrogen Epoch of Reionization Array (HERA), located in the South African Karoo desert, Liu hunts for the faint radio waves, tellingly 21 cm long, emitted by hydrogen atoms. Liu believes that these hydrogen markers will help researchers understand certain properties of the universe, and particular details of particle physics, including the mass of the neutrino.
The hitch? "While we know that hydrogen emissions are absorbed at 21 cm, as they travel through space, the universe stretches and expands, as does the wave length," explains Liu. These expanded wavelengths, when confused with contaminants from other astronomical sources, are hard to see. What's more, no one has overcome the practical observational hurdles to making these maps, yet.
Mapping the universe
On September 6, CIFAR announced that Liu will join the 2018 cohort of 12 exceptional early career investigators from Canada and four other countries, a two-year term accompanied by $100,000 in research support funds.
With CIFAR's support, Liu will take up the challenge of mapping the universe, and for him, challenges are opportunities. "We do our best work when we talk to our critics," he says. It's a good thing he feels that way, because some of his harshest critics are his fellow CIFAR scholars. "Already, my fellow scholars have pointed to limitations in our ideas for how to use the hydrogen maps. So, I am really looking forward to working with them to make improvements."
Liu is also excited about the fact that the CIFAR program is cross-disciplinary. Working with scientists from different disciplines has helped him to cast a critical eye not only on the feasibility of certain aspects of his work, but to ask questions about how to manage the large amount of data gathered using HERA. "Should we be using traditional cosmological statistics, or are techniques and advancements in machine learning robust enough to take a "CAT scan of the universe?" he asks.
A window to the distant past
Driven by the dream that, thanks to hydrogen mapping, we may peer 13 billion years into the universe, Liu has been swept up in the exciting atmosphere at the University, where strategic commitments to astrophysics, planetary science, and other space-related research has brought together established and emerging research stars in the field, such as Professors Vicky Kaspi, Matt Dobbs, Jonathan Sievers and Cynthia Chang.
For Liu, a welcome surprise in his new post at McGill has been the curiosity expressed by his students for his work. "Today, I did something I have never done before, which is kick students out of my office", Liu recounted with a laugh. "They were so curious and they wanted to talk about science, but I had a meeting to call into, so to my great regret I had to ask them to leave."
Liu will have plenty of opportunities to talk science in coming months. The CIFAR program enables connections among researchers where they are encouraged to share information with each other and with the public at large. "I'm really happy to be a part of the CIFAR program and a good chunk of this happiness stems from the fact that interacting with the other Fellows is at the heart of it. CIFAR is very committed to the fact that we do the best science when we provide for our scientists, both as scientists and as human beings, who crave both security and connection."
The CIFAR Azrieli Global Scholars program is made possible through generous funding from the Azrieli Foundation with additional support provided by the Love Family Leadership Development Fund as well as other individuals, corporations and foundations.