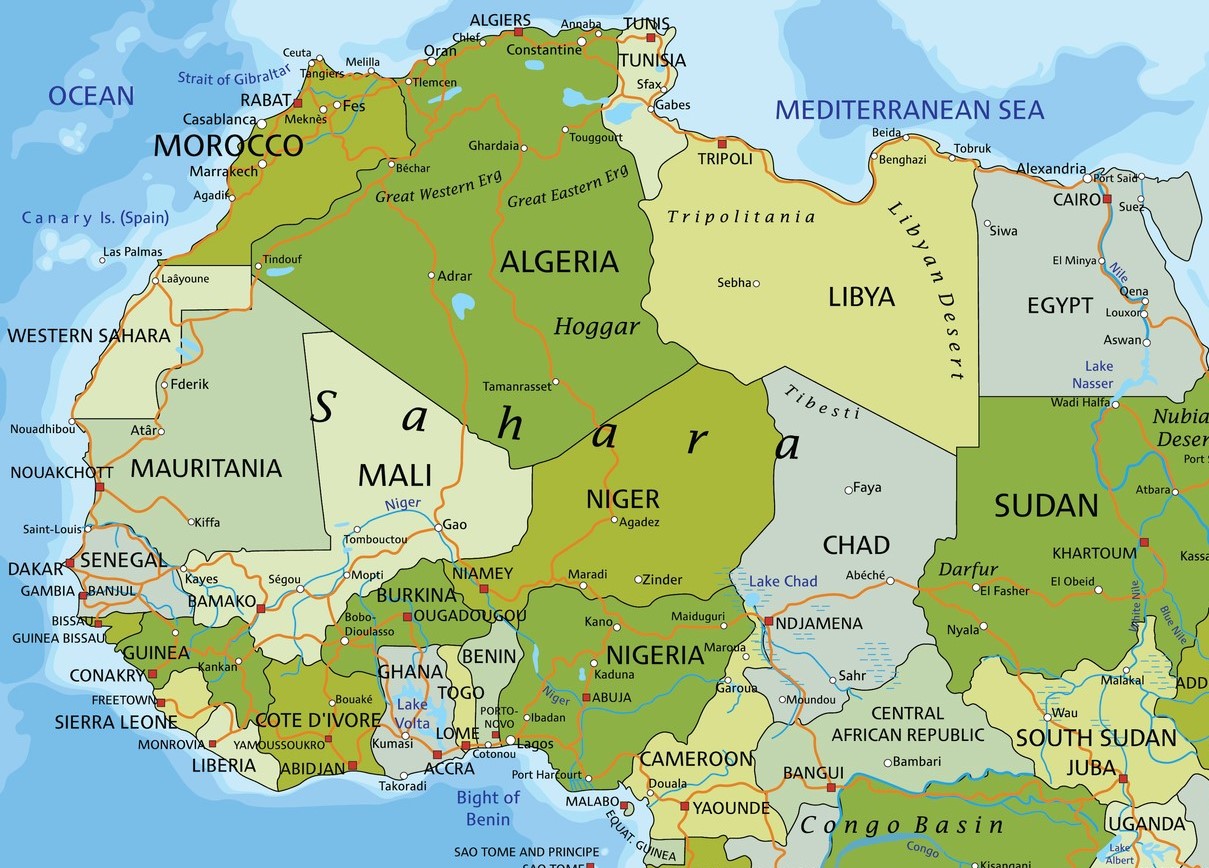 Since  its inception in 2009, the Hot Cities of the World Tour has allowed McGill students, alumni and faculty to visit cities abroad that are experiencing economic growth. Each cohort is introduced to the culture, customs, and economic actors of these cities such as local companies, multinationals, cabinet ministers, Central Banks and others.
In previous years, the Hot Cities Tour visited India; South Africa; Russia; Mongolia and Seoul; Chile and Colombia; Indonesia and Qatar; Malaysia and Hong Kong; the Philippines and Singapore; and in the last year before the COVID pandemic, Tokyo, Bangkok, and Hong Kong.
After a three-year Covid-19-mandated hiatus, the tour returned to to Africa.
Why Africa? Professor Karl Moore, who organizes the trip explains: "During the last twenty years, a map of Africa was displayed on the cover of The Economist on three occasions. The continent is, in some sense, the heart of our world, yet Africa's diverse cultural and economic influence have remained overlooked."
"Over time, as industry established itself, the world began to take note. In 2011, the Economist cover page read: Africa Rising: After Decades of Slow Growth, Africa Has a Real Chance to Follow in the Footsteps of Asia. Then, in 2013, Aspiring Africa provided a 14-page report on the world's fastest-growing continent, and, most recently, in March 2019, The New Scramble for Africa: And How Africans Could Win It," says Moore. "Africa, with it's young population, and vast resources is a very important continent for the world's future. The slogan of this trip is Taking the Future to the Future. That is young people to where the future of the world is going to take place, Africa meets the test."
Dynamic economies
This year for 12 days the cohort of 50 students and alumni, visited the economic capitals of Ghana and Côte d'Ivoire: Accra and Abidjan.
Côte d'Ivoire and Ghana are amongst the most economically dynamic in the regions. Ghana is the second largest economy of West Africa after Nigeria, and Côte d'Ivoire has the highest GDP per capita in West Africa. Both of them have an economy highly driven by the primary sectors such as gold in Ghana, and both countries represent the among the world's largest producers of cocoa, accounting for more than 50 percent of the world's cocoa in the world (Shahbandeh, FMCG).
While their respective natural resources played an important role in their significant economic growth, both countries have also made strides in diversifying their economies. Indeed, Ghana is becoming a hub for tech startups in Africa and Côte d'Ivoire investing in infrastructure projects. Throughout our trip we were able to experience the city but also key players in the economy of each country to understand these aspects.
Learning experiences
We were able to meet diverse companies, organizations and public institutions – over 20 in less than two weeks, including Canada's Ambassador (or High Commissioner) to the two countries.
It was interesting to meet C-Suite executives from multinationals, like Vodaphone, and Deloitte explaining how their work is bringing in large-scale changes in the countries. But also understanding the challenges and opportunities that start-up founders take into consideration when founding and managing their innovative startups.
We even met organizations from the public sector and political figures that demonstrated their participation in the socio-economic development of their people. One NGO shared their work and impact on marginalized groups.
Beyond talking to executives we also ventured into a rubber plantation to see how rubber is made, toured a giant furniture store owned by a McGill alumni, and visited an orphanage in rural Ghana. One of the most memorable moments of the trip was when one of the teens at the orphanage started rapping with five of our students/alumni, a compelling cross cultural moment.
Emotional experience
But beyond visiting organizations our trip included diverse activities that helped us understand and learn about the culture, history, and environment of the countries.
We started our journey at the Cape Coast Castle, one of about forty "slave castles" built on the Gold Coast of West Africa (now Ghana). It was a particularly emotional experience. Who will forget our group with our guide standing in a dark room lit solely by a small window and hearing about particularly difficult living conditions of thousands of captive  and then shipped to slavery? We quietly wept.
We saw the beautiful nature of both countries by visiting forests and the beach. Furthermore we were invited to areception where we were introduced to local culture, food, and drinks! We were all warmly welcomed wherever we would go. Overall a beautiful and memorable experience. At least for me, I know that I would like to go back.