Three of Canada's leading scientists in heart, brain and cancer research will be recognized by the University of British Columbia Faculty of Medicine for their scientific accomplishments. Gustavo Turecki, an expert on how early life adversity changes the brain to influence suicide and depression, will be awarded the Margolese National Brain Disorders Prize.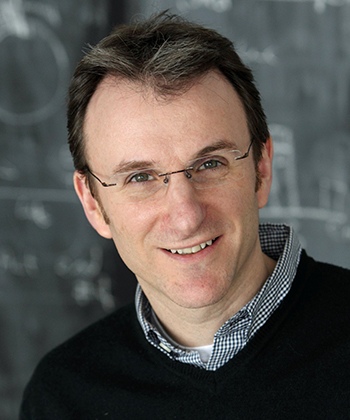 The Margolese National Heart Disorders Prize will be awarded to Ruth McPherson of the University of Ottawa, for her international impact on the genetic basis of coronary artery disease. John Dick of the University of Toronto will be awarded the Dr. Chew Wei Memorial Prize in Cancer Research for his pioneering discovery of the origins of leukemia and causes for relapse.
Each prize is valued at $50,000, making them among the most prestigious honours bestowed by a Canadian university. The recipients were chosen by a committee of international experts chaired by Robert McMaster, Executive Associate Dean, Research, and Deborah Money, Executive Vice Dean.
Turecki, the Canada Research Chair in Major Depressive Disorder and Suicide; and Chair of the Department of Psychiatry, has devoted his career to improving our understanding of major depression and suicide. The UBC announcement said his "groundbreaking work in depression and suicide has been instrumental in the development of suicide research, intervention and prevention initiatives in Canada and internationally."
Turecki's research focusses on molecular mechanisms of depression and suicide. His laboratory has made important contributions to our understanding of biological processes underlying psychopathology, including the first report of brain methylation changes associated with early-life adversity. "Dr. Turecki's understanding of how early traumatic life experiences influence the development of the brain has also had significant impact in the clinical setting by legitimizing the experiences of victims of childhood maltreatment," said the UBC announcement.