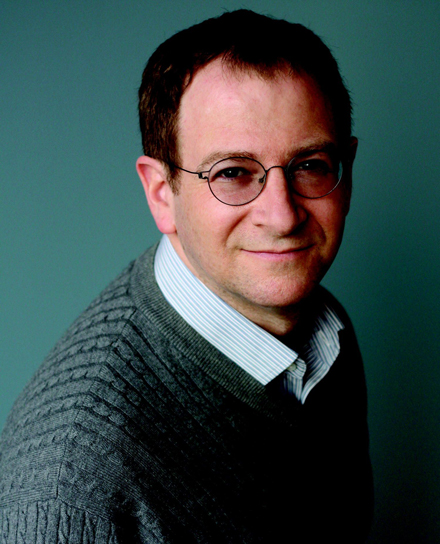 By Cynthia Lee
Will Schwalbe has worked in publishing, most recently as senior vice president and editor in chief of Hyperion Books, in new media and as a journalist, writing for various publications including The New York Times and The South China Morning Post. He will be in conversation with former CBC journalist Louise Penny at the 16th Annual Sandra Goldberg Lecture on The Council on Palliative Care, a free public lecture in a its series "Lessons in Living from the Dying" on May 7, at 5:30pm at the Leacock Building, room 132, 855 rue Sherbrooke W. For more information, click here.
In the opening chapter of your book, " The End of Your Life Book Club" you write "that reading isn't the opposite of doing; it's the opposite of dying" – please explain.
One of the wonderful things about reading is that you can't read a book without learning something – about the world around you, about other people, about our language, about yourself. Even books you don't like teach you something. So when you're reading, you're learning. And when you are learning, you are growing –  not your limbs, but your mind. And if growing is opposite of dying, and I think it is, then reading is the opposite of dying. When my mother and I were reading together, we weren't a sick person and a well person, but, rather, a mother and a son exploring new worlds. When we were reading, we weren't just living – that is existing – we were expanding our horizons.
Your book deals with the death of a parent, and how starting a book club with your mother while she was being treated for cancer helped you both deal with the inevitable, please tells us how this book club came to be. 
All our lives my mother and I were in the habit of asking each other what we were reading. We were both lifelong book-lovers, as is everyone in our family, and it was always a topic of interest and a way of discovering new books to read. When mom was diagnosed with pancreatic cancer, her life became filled with tests, visits to the doctor, and chemo. My father and brother and sister and I, as well as her friends, all took turns accompanying her to various appointments. I often went with her to chemo, and we found ourselves with hours to chat. It was natural we would talk about books. At first we almost jokingly referred to our conversations as a book club. And then we realized that it really was one. But we didn't talk much about it – we just continued to read books and share them and talk about them as we had done all our lives. It was one of the "normal" things we did in an unfamiliar environment.
For people who are receiving palliative care, and for their care-givers, what are some of the insights you can share? 
Of course, every person is different and every situation is different. But one of the things I would love to share with people in palliative care, and to their caregivers, is the way that books gave my mother and me a way to talk about things that were very difficult to discuss; prompted me to ask questions of my mother I'd never asked; encouraged me to share parts of myself I hadn't shared; and also gave us something to talk about when we really didn't feel like talking about our current situation. Books provided us with a way to engage deeply, when we needed that, and also a way to escape for a bit, when that's what we most wanted. And even though my mother and I were very close already, books and our conversations about them helped us get closer, even as her life was ending. I've met many people who had similar experiences with sharing books and conversations about books – in palliative care situations but also throughout life. And people have told me they've shared a wide variety of books in these situations – from mysteries to romance to poetry to history. I've also heard from people who have had similar experiences talking about movies or music or sports together.
You will be speaking at the 16th annual free public Sandra Goldberg Lecture, The Council of Palliative Care on May 7. Who do you think would be most interested in attending your talk?
I called the book "The End of Your Life Book Club" because I wanted to stress that we're all at the end of our lives, and that no one knows which book they read will be the last, or which conversation the final one. So the book is a way of urging everyone to connect through books and to make our conversations count – to reach out to everyone in our lives with the question, "What are you reading?" I do think, however, the topic may have particular resonance with people who are in the middle of life – the sandwich generation. These are people who might be interested in examining the relationships they have or have had with their parents; who are helping their parents make choices; and who are also starting to think through the impact of the choices they will be making themselves, and the effect those choices will have on their own children. I was very lucky that both my parents took a great interest in palliative care long before my mother got sick – as a result, conversations about these topics were part of our life, which proved a huge help and comfort.