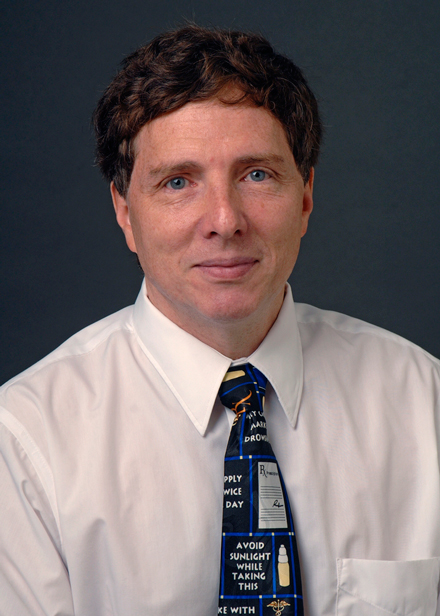 Mark W. Kieran is the Director of Pediatric Medical Neuro-Oncology at Dana-Farber Cancer Institute and Boston Children's Hospital and Associate Professor of Pediatrics at Harvard Medical School. Dr Kieran is the Principal Investigator at Dana-Farber Cancer Institute for the Pediatric Oncology Experimental Therapeutics Investigators Consortium (POETIC); he is a co-chair of the malignant glioma section of the Children's Oncology Group (COG) and PI of the multicenter Diffuse Intrinsic Pontine Glioma study. Dr. Kieran's primary research interest is the development of new therapies for children with brain tumors.
Dr. Kieran will be one of four keynote speakers at the public forum on Brainstorming for Brain Cancer Cures on Thursday, June 13, 6:30-8:30 p.m. in the McIntyre Medical Building, Room 522. The lecture is moderated by Dr. Nicole Beauchemin, Principal Investigator in Metabolism and Cancer at the Goodman Cancer Research Centre. For more information or to register, please go here.
In the realm of brain cancer, what is targeted therapy? 
Traditional chemotherapy and radiation therapy target any diving cell whether normal or malignant. Targeted therapy uses newly developed drugs that target the specific abnormal signal that is driving the tumor, making them more specific and less toxic.
What happens if more than one target is found? How do specialists chose which one(s) to target?
Many tumors have more than one mutation resulting in the signal that drives the tumor cell. As such, targeted therapy may need to use combinations of targeted drugs to be effective.
Is targeted therapy better than conventional radiation and chemotherapy? Why?
While targeted therapy attacks only the abnormal signals associated with a particular tumor growth, those same signals can be used by some normal cells. For this reason, many targeted therapies can have very specific side effects (a particular rash, effect on blood pressure, etc.) but usually do not significantly impair the immune system, produce severe nausea or cause hair loss like tradition radiation and chemotherapy can.
You will be presenting at the upcoming Goodman Cancer Research Centre Public Forum on Brain Cancer Cures on June 13. Please describe what you will be discussing.
The goal of my presentation to the Goodman Cancer Research Center Public Forum on Brain Cancer Cures will be to present the concept of targeted therapy, provide examples that are currently demonstrating efficacy and some examples of the escape mechanisms of this approach and the toxicities that can arise from these therapies.