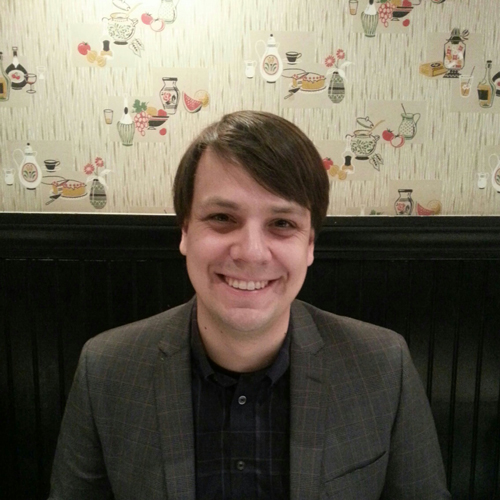 Many members of the MUHC and McGill University research communities are interested in conducting health research with Aboriginal communities, but are unfamiliar or unacquainted with its critical ethical issues. On Oct. 4, the interactive, half-day event titled Honouring Partnership: Promoting Engagement and Sensitivity in Aboriginal Health Research will be a starting point for a discussion on enhancing the protection and well‐being of Aboriginal people in health research. The event will feature keynote speaker, Dr. Malcolm King, Scientific Director, CIHR Institute of Aboriginal Peoples' Health and a panel of experts that includes Ian Mosby, an SSHRC postdoctoral research fellow from the Dept. of History at Guelph University.
Mosby's primary research interest is in the history of food and nutrition in Canada during the twentieth century, with a focus on shifting perceptions of the relationship between diet, health and risk during a period of profound scientific and technological transformation. In addition to exploring other nutrition studies and experiments conducted during this period in Aboriginal communities and residential schools, Mosby's research also explores the ways in which colonial administrators and scientists attempted to 'modernize' indigenous diets both on reserve and through the Indian residential schools using tools such as the provision of in-kind family allowances, the development of Aboriginal-focused nutrition education programs, and the creation and distribution of novel food technologies like fortified bannock mix, nutritionally enhanced biscuits and other experimental products. Below, Mosby answers questions about the findings in his most recent publication.
Honouring Partnership: Promoting Engagement and Sensitivity in Aboriginal Health Research; Oct. 4; 8:30 a.m. – 12:30; Montreal General Hospital (1650 Cedar Avenue), Livingston Hall ‐ L6 500. For more information go here or email QAEP@muhc.mcgill.ca. To register, click here. 
Your recent article "Administering Colonial Science: Nutrition Research and Human Biomedical Experimentation in Aboriginal Communities and Residential Schools, 1942–1952," was published in Histoire sociale/Social History, and received national attention for some of the facts you uncovered and for your conclusions. Can you give our readers an overview of your research, and why you chose this topic for your article?
Article abstract
Between 1942 and 1952, some of Canada's leading nutrition experts, in cooperation with various federal departments, conducted an unprecedented series of nutritional studies of Aboriginal communities and residential schools. The most ambitious and perhaps best known of these was the 1947-1948 James Bay Survey of the Attawapiskat and Rupert's House Cree First Nations. Less well known were two separate long-term studies that went so far as to include controlled experiments conducted, apparently without the subjects' informed consent or knowledge, on malnourished Aboriginal populations in Northern Manitoba and, later, in six Indian residential schools. This article explores these studies and experiments, in part to provide a narrative record of a largely unexamined episode of exploitation and neglect by the Canadian government. At the same time, it situates these studies within the context of broader federal policies governing the lives of Aboriginal peoples, a shifting Canadian consensus concerning the science of nutrition, and changing attitudes towards the ethics of biomedical experimentation on human beings during a period that encompassed, among other things, the establishment of the Nuremberg Code of experimental research ethics.
While undertaking my doctoral work on the history of nutrition in WWII, I managed to stumble across a series of documents referring to research conducted in First Nations and residential schools that almost immediately raised some red flags. Once I was finished my PhD I therefore sought to look deeper into the issues raised by these documents and, to that end, focused the first part of my post doctoral work on figuring out what, exactly, happened during this period. Once I had the whole story on paper, the process of getting the article published happened very quickly, in part because the editors of the journal Histoire sociale/Social History recognized its potential importance.
In your article, you mention that government researchers played a role in conducting research in aboriginal communities in the 1940's and 1950's. How did these research practices compare to other research practices in Canada at the time?
The unethical research practices in Aboriginal communities were comparable to some research being conducted on the general population at the time, except they were carried out on a much, much larger scale. It is doubtful that similar experiments would have been possible on a non-Aboriginal and chronically malnourished population.
Did you engage or work with any aboriginal groups or communities while researching for your article?
No, in large part because my research centered mostly on the scientists, doctors and other nutrition experts who were responsible for these experiments. One of my main goals, however, was very much to let existing survivors know about the studies I had uncovered and as soon as possible. The editors at HS/SH felt the same way and my article went to press much more quickly than I think is normally the case. Now that the article is out there, one of my primary goals of is to engage and collaborate with Aboriginal communities affected by these experiments. Meeting with survivors has been one of the most powerful, important experiences of my career up to this point and I hope to continue working with the affected communities to help achieve some kind of truth, reconciliation, and justice.
In your article, you suggest that the government of Canada approved of research programs on aboriginal populations in the 1940s and 1950s. What can that period of time in history and in medical research teach Canadians?
My article, I think, shines a light on the disturbing history of Canada's paternalistic and devastating colonial policies during the middle decades of the twentieth centuries. Not only were Aboriginal peoples not asked either individually or as a group to take part in these controlled experiments, but they also received little benefit from the research that was done at their expense. The legacies of these policies therefore include the long term-effects of hunger and malnutrition as well as, in the case of the residential schools, much deeper psychological, cultural, and physical scars that communities are – to this day – still trying to heal from.
(Bonus Question) Following the national attention your article received this past summer, what new opportunities for research or otherwise have come, and what will you do for a follow-up project?
After my article was published, I was approached by First Nations communities and survivors of the experiments ¬– which has been a great honour. Many survivors have told me very personal stories about other possible experiments conducted on them, so I am trying to figure out exactly had been done in the name of scientific research during this period. I am also in the early stages of a much larger project examining food, colonialism and nutrition research during the 20th century that will expand upon some of the themes outlined in my article.