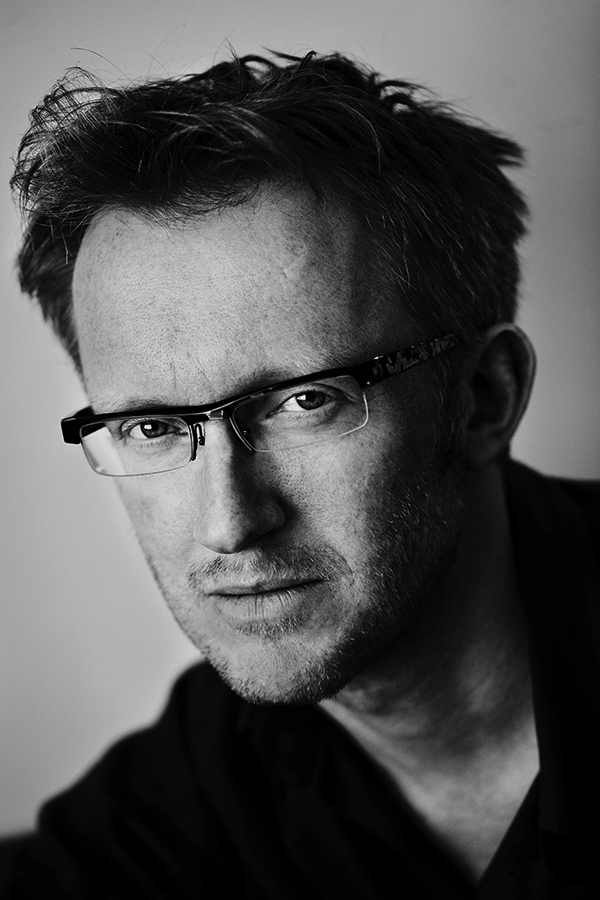 By Elisabeth Faure
David Van Reybrouck read archaeology and philosophy at the universities of Leuven and Cambridge and holds a doctorate from Leiden. A finalist for the Cundill Prize for Historical Literature for his book, Congo, Van Reybrouck is also the founder of the Brussels Poetry Collective (2007), a plurilingual, multicultural initiative that brings together Brussels-based poets from different ages, styles and backgrounds. In 2011 he launched the G1000, a citizen's summit and organisation that by now functions as a Platform for democratic innovation in Belgium. In the same year he became president of PEN Vlaanderen. The Cundill Prize, now in its seventh year, features a $75, 000 U.S. grand prize, the most lucrative international award for a nonfiction book. The winning title will be announced on Nov. 20. Van Reybrouck took some time to answer Four Burning Questions from the Reporter in advance of the Nov. 20 ceremony.
Please describe what level of dedication it takes to produce such a comprehensive piece of historical literature? What type of regime do you follow?
I spent six years working on this book, and made twelve trips to the Congo. It is a very intense process. I have been in a war-torn Eastern Congo. I have slept in a house with dozens of heavily-armed child soldiers. I survived a minor plane crash in Bukavu. I was shadowed by the security forces and had to deal with drunken rebels with bloodshot eyes. After that, there were fourteen dedicated months to actually write the book. My writing process is to wake up at 8 a.m. and go for a half-mile swim to clear my head (I live in downtown Brussels). Then I spend all day writing: checking the texts from the day before, organizing my documentation (there is a huge volume of documents that go into writing a book like this), creating new pages. By the end of the writing process I was living inside the book, spending at least 17 hours a day on it.
Your book is a monumental history of the Congo, but it is also a very personal story. What drove you to tell this story?
This is a book that I wanted to read, but couldn't find, and therefore decided to write it myself. The book I was looking for was a book that would strike a balance between being sophisticated and academic on the one hand, but at the same time very readable on the other hand. There were books on the Congo that I found not very sophisticated, and other sophisticated academic books that I didn't find very readable. So for me the challenge of writing this book was combining these characteristics: a reliable and readable book. What was also extremely important to me was giving a voice to the regular Congolese people, the ordinary Congolese people. Though I shouldn't say ordinary – they are very extraordinary, the people who make a living in this country. That is why I interviewed about 500 witnesses, mostly in Congo, but also in China and Europe.
What do you hope readers of Congo will come away with when they read it?
Well, I hope the book helps to understand and love the Congo better. I hope to show the readers that what is happening in Congo today is part of our climate, part of our world. It's not a remote "other." I want to take them past exoticism, to show that the Congo is truly part of our world. I'm very uncomfortable with any explanations about it being tribal, primitive, pre-colonial. I abhor these types of explanations of today's Congo.
How important is the Cundill Prize and literary awards in general? What kind of effect would winning one have on your work?
Winning the prize would of course be fantastic, absolutely wonderful for several reasons. First reason is that it would give a better readership to the book in the English-speaking world. Right now the book has only sold a couple thousand copies, but with this prize – the biggest prize for history writing in the world – it would increase the visibility of the book. And the second reason is that – I am now in Congo at this very moment – I used the money from a previous prize to make a cheaper edition of the book available for African readers. It's very expensive here, but while the French edition used to cost at least $40 and even up to $110 in some places, with the prize money we can now make an edition available for about $4. I enjoy sharing what I win with this book, in terms of making sure the book is available, but also in supporting local African writers. For example, there is a book that was published this week by three excellent young Congolese writers. That is the sort of thing I can do now thanks to the international reputation for my work.
To learn more about the Cundill prize, go here.
To read a Q&A with Gary Bass, another Cundill Prize finalist, go here.
To read a Q&A with Richard Overy, another Cundill Prize finalist, go here.