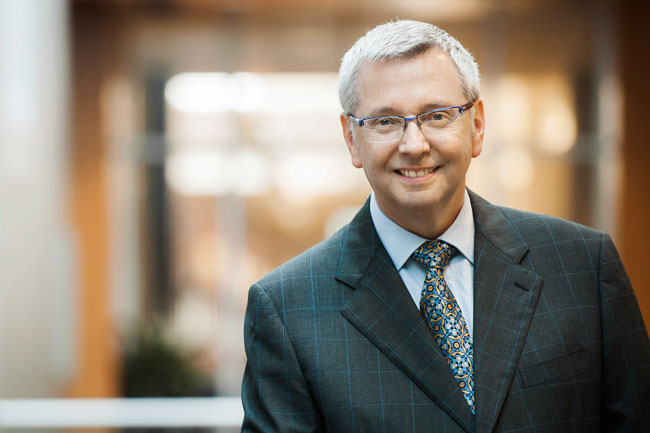 Stephen Toope (BCL'83, LLB'83) has been nominated the 346th vice-chancellor of the University of Cambridge. Toope was the dean of McGill's Faculty of Law from 1994 to 1999, and served as the president and vice-chancellor of the University of British Columbia from 2006 to 2014. He is currently the director of the University of Toronto's Munk School of Global Affairs.
Pending approval from Cambridge's governing body, Toope will assume his new role on October 1, 2017.
The vice-chancellor is Cambridge's principal administrative officer; Toope will be the first non-British vice-chancellor since the university was founded in 1209. Cambridge is the second-oldest English-language university, and the world's fourth-oldest  university.
His new appointment marks a return for Toope, who graduated from Cambridge with a PhD in 1987. In addition to his law degrees from McGill, he has a degree from Harvard.
"Professor Toope has impeccable academic credentials, a longstanding involvement with higher education, strong leadership experience and an excellent research background," says Ian White, master of Cambridge's Jesus College, who led the international search for a successor to current vice-chancellor Sir Leszek Borysiewicz.
Among his numerous awards and recognitions, last year Stephen Toope was named an Officer of the Order of Canada for his leadership in post-secondary education and for scholarship in the fields of international law and human rights.