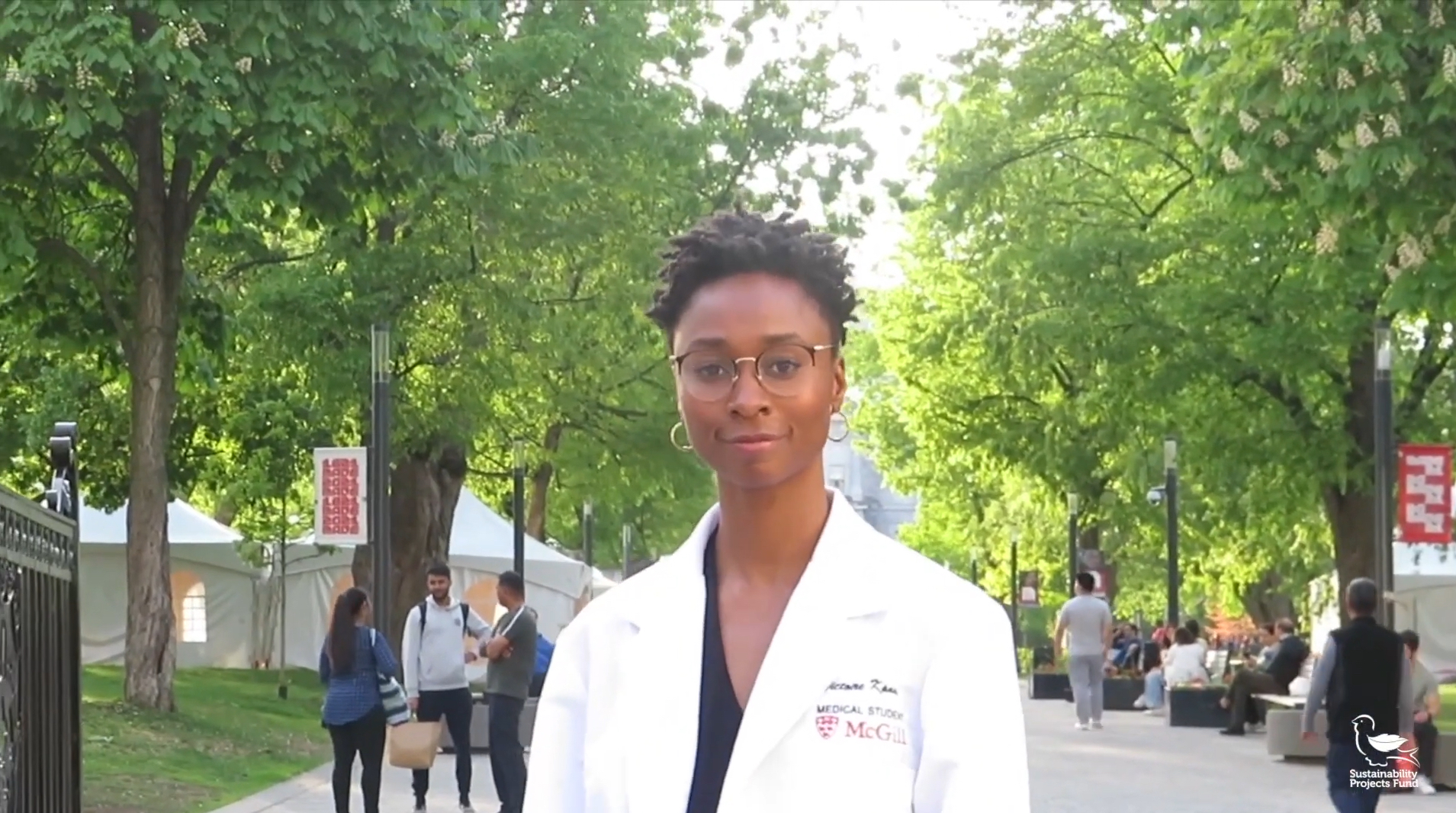 McGill has a reputation as one of the top medical schools in Canada. It is no surprise that admission is extremely competitive, with an acceptance rate of approximately five percent every year.
One of the most underrepresented groups in medicine is the Black community. Systematic racism and discrimination have stacked the odds against prospective Black students, who have historically made up less than two percent of students admitted into McGill's medical school.
"When I was younger and thought about working in medicine… I didn't think it was possible. You just didn't see doctors who looked like me," recalled Victoire Kpadé, who graduated from McGill's medical program in the spring.
The Faculty of Medicine and Health Science's Social Accountability and Community Engagement (SACE) Office is working on increasing that number through the creation of the Community of Support program and the McGill Black Candidate Pathway.
Building social sustainability
Originally proposed by Supporting Young Black Students (SYBS), a student-led organization on campus, the Community of Support program seeks to foster a safe, welcoming and inclusive environment for Black students, helping to build social sustainability at McGill. This project aims to further the University and Faculty's commitment to equity and inclusivity by providing support to prospective medical students, with the ultimate goal of increasing representation of Black students within medicine.
"Although my experience at McGill for a medical school has been mostly really positive, there were definitely some challenges," said Dr. Kpadé, who was an active member of SYBS and a project lead on the Black Candidate Pathway, as well as a participant in the University of Toronto's Community of Support initiative while a student at McGill. "It's even more challenging to navigate when you don't have a lot of staff or supervisors who look like you or feel like they can understand and empathize with what you're going through."
"In the wake of the death of George Floyd in the summer of 2020, a lot of institutions and organizations began to do some soul-searching and reflecting on their inclusivity and anti-racism practices, and assessing the under-representation of Black students in their various faculties," explained Black Candidate Pathway Administrator Iyman Ahmed. A  result of this process was the McGill Action Plan to Address Anti-Black Racism, which was the catalyst for the Community of Support and Black Candidate Pathway.
Bringing many voices to the table
Because equity is a fundamental aspect of social sustainability, the project was made possible through the Sustainability Projects Fund (SPF). The SPF is the largest fund of its kind in Canada, valued at $1 million annually, and has the mandate to build a culture of sustainability on McGill's campuses through the seed funding of interdisciplinary projects.
"I think sustainability, at its very fundamental level, takes all of us," said Saleem Razack, MD, who was until recently Director of SACE. "It requires bringing many voices to the table."
"This future will come from knowledge, encouragement and mentorship," he added. "It comes with building a community of support with other students and medical professionals who are in a similar position."
Building networks of support
With the help of student activists like Dr. Kpadé, the Pathway was adopted into Faculty of Medicine and Health Sciences Action Plan to Address Anti-Black Racism. Since the project's approval in 2020, Dr. Razack and Ahmed have worked to implement supportive measures for Black youth interested in McGill's undergraduate medical or Med-P programs.
A major aspect of the Pathway is the option for Black candidates to submit a personal statement on how their identity has motivated or impacted their path to medical school, but support goes beyond just the applications. Prospective Black students can request to be paired with current medical students to receive mentorship and advice while finding a sense of community.
"The students I have worked with have the required grades, experiences, and test scores," said Ahmed. "But the creation of this pathway removes some of the barriers to entry and levels the playing field for Black students applying to medical school."
Beyond mentoring students already in the application process, the Pathway allows the Faculty to form relationships with marginalized communities in CEGEPs and secondary schools around Montreal to provide youth with information about medical school.
Far-reaching impact
This project is important for increasing the number of Black medical students at McGill, but its impact reaches far beyond the Roddick gates. Ultimately, the goal of the Pathway is to increase the number of Black doctors in Canada and fight the systematic issues of racism in medicine.
In Fall 2022, the McGill community will welcome 24 new students supported by the Community of Support program and the Black Candidate Pathway into its medical program. This represents a 400 percent increase compared to previous years, in which fewer than five Black students joined the approximately 200-person newly admitted cohort.
"Now that I've graduated, I am excited and nervous but overall I am grateful for my experience and the changes I have seen. I can't wait to be the doctor that I wish I had seen when I was younger," said Dr. Kpadé, who is now a first year resident in family medicine at Queen's University.
And she has a last message for incoming Black medical students: "Welcome! You are here because you deserve to be here, because you are bright and you have everything it takes to succeed in the program and become exceptional physicians."
Learn more about the McGill Black Candidate Pathway and Community of Support programs by watching the video below