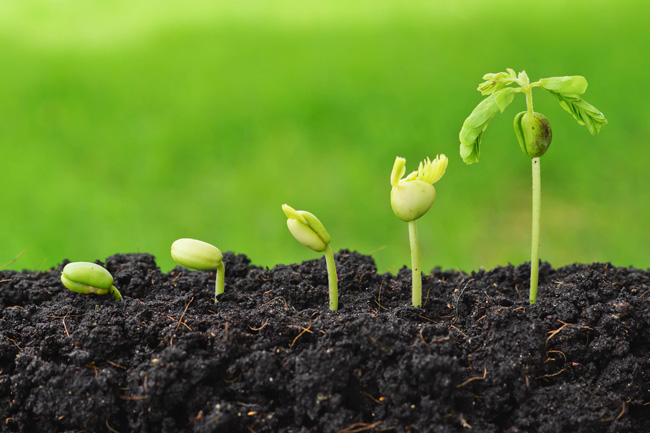 By Kathryn Jezer-Morton
What does tiramisu made with avocado have in common with cosmetic ingredients? Both are being developed by newly incorporated startup companies launched right here at McGill. Avocado Desserts, which uses avocado in unexpected and delectable ways, and Anomera, which has developed a proprietary technology to produce eco-friendly cosmetic ingredients, are both in a special three-month residency at Notman House, a startup incubator located near the corner of Sherbrooke and St. Laurent Boulevards. They are joined in their residency by three other McGill start-ups: PairUp, a platform for students needing to manage their empty apartments during summertime; Venndor, an online classifieds marketplace; and ACSYNAM, a producer of environmentally friendly metal-organic frameworks (MOFs for short).
The range of products being developed by these five enterprises provide a vivid snapshot of the diversity of entrepreneurship at McGill in 2016. All five were born in labs and classrooms around campus, and are now testing the waters of the marketplace.
Notman House is run by the Osmo Foundation, a nonprofit dedicated to supporting start-up enterprises across Canada. Its Montreal campus is located in a complex of historic buildings that house a communal working and event space and low-cost base of operations for a diverse collection of local ventures at various stages of development.
The Reporter spoke to co-founders of all five start-ups about what they're up, and how their Notman House residency is helping them consolidate their gains.
The building blocks for green cosmetics
Anomera, founded by Prof. Mark Andrews of McGill's Department of Chemistry, is well on its way to scaling up for production of its groundbreaking cosmetic-grade naturally-sourced ingredients, which provide a sustainably produced, biodegradable alternatives to environmentally damaging materials, for a wide range of product formulations. Anomera has engaged the Xerox Research Centre of Canada to pilot and streamline its manufacturing processes, which will begin in a matter of months. The company's Notman House residency has already begun to bear fruit: "We have a face-to-face schedule with Real Ventures, a seed fund group in residence at Notman," said Prof. Andrews.
"Scheduling meetings with 'entrepreneurs in residence' are helpful in navigating some of the more challenging pathways to success faced by a start-up. My team takes advantage of information sessions, like the SRED Credit session, and we use desk space offered to us by McGill through this residency program. The space is shared by other McGill start-ups, a situation that helps the younger members of my team understand, through shared experiences, the challenges they face in getting a start-up off the ground."
Superfood sweets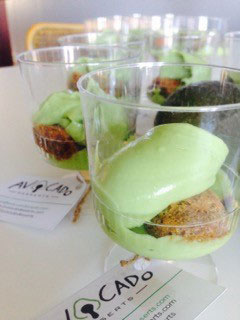 Avocado Desserts is a 1.5 year-old company that grew out of a project that Chloe Anderson, a current Master's student in Food Sciences, worked on as an undergraduate. The assignment was to develop a product to submit for competition to the annual expo of the Institute for Food Technologists (IFT). Her team developed a sweet, creamy avocado-based dessert — and won. Along with two Desautels MBA students, Enrico Davide Cremonese and Liam MacDonald Sobey, she entered Avocado Desserts into competition for the Dobson Cup.
Today, Anderson, Cremonese and Sobey are partners in the venture. Cremonese comes from a rich food background, and Sobey comes from the Sobey's family of food retailers from Atlantic Canada, so the team has a solid base of expertise. "Having access to a physical space is so important," says Anderson of Avocado Desserts' Notman House residency. "There are people who want to partner with us, and having a space to meet gives us so much more credibility to investors." Meanwhile, the team is doing market research by selling their desserts at the in-house coffee shop at Notman. "We're collecting data and feedback. The people here are very open-minded, very creative, so it's a great place to do product testing."
Bringing green chemistry out of the lab
The ACSYNAM technology is the brainchild of a collaboration between Professors Tomislav Friščić and C.-J. Li from McGill's Department of Chemistry. Their aim was to develop a more environmentally-friendly route to produce very valuable sponge-like powders also known as metal-organic frameworks (MOFs for short). MOFs have the potential to absorb all kinds of toxins and contaminants, from gases, odours, even automotive fuel. Both professors are world-renowned experts in finding greener, more energy-efficient ways of making valuable functional materials and chemical products. They began by trying to develop a greener way of making MOFs using carbon dioxide (a greenhouse gas and unwanted gas in its own right), and then realized the now-patented technology's potential for being used on an industrial scale.
"From there, we decided to start a company dedicated to not only producing these MOFs in a greener way, but also to making all sorts of sponge-like powders that were never before available on the market," said Cristina Mottillo, a PhD researcher in Chemistry and co-founder of the venture.
"We will be using the office space (at Notman House) as the ACSYNAM hub for meetings and general brainstorming sessions, as well as a place just to sit and write funding applications," said Mottillo.
Out-of-apartment auto-reply
PairUp is a platform for connecting temporarily vacant property – student apartments during summer months, for example, and local management. "The inspiration for PairUp came from my friend complaining that he couldn't find a sublet for his apartment over the summer, and that he was going to lose all his rent money for an apartment that he wasn't even staying in. At the same time, my parents had just visited me and stayed in an Airbnb, and it just clicked in my mind that I should make a platform to connect empty student apartments with someone who could manage it on Airbnb for the students while they're away," said founder Martin Stuart, a B.Comm student in the Desautels Faculty of Management. Stuart has advice for McGill students with an idea for a startup.
"Go to the Dobson Centre on the 6th floor of Bronfman. It's inter-faculty, it's free, and they will connect you to people that you don't even know about and would never be able to contact otherwise," he said. "I just stumbled into there randomly last May when I had some legal questions, and now I'm in McGill's Lean LaunchPad program, and the Dobson Centre is also how I heard about the Notman House. You can't go wrong if you plug into the resources available to you on your own campus, and I guarantee you that the Dobson Centre will do more for you than internet searches can."
No-hassle stuff-selling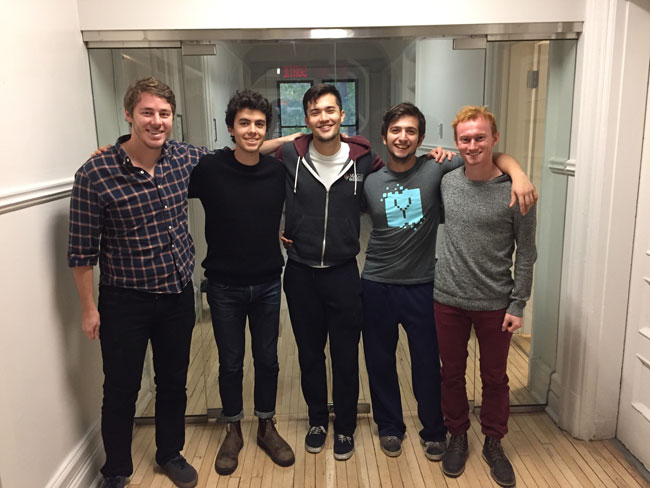 Venndor is a mobile classifieds marketplace that matches buyers and sellers of pre-owned things at agreed-upon prices, eliminating the time and hassle of negotiation and price-haggling. Two of the three co-founders, Anthony Heinrich and Julien Marlatt, came up with the idea in an entrepreneurship class at McGill. After joining up with a third cofounder, Tynan Davis, they began preparing for the Dobson Cup. They didn't make it to the final stage, but the team were confident that their idea had legs.
"We continued to validate assumptions and test our idea, and with further support from our mentors, we decided to apply to the X1 Summer 2016 Accelerator. When we were accepted, we hired two developers to help us build the application. Over the 10-week program, we found product-market fit, built a strong team of advisors and mentors, and released our beta iOS app," said Marlatt. "Today, we've sold hundreds of dollars' worth of items for over 50 students at McGill on our first beta, and are going to begin marketing a new version (you can sign up to join the beta at getvenndor.com). We've been growing faster than we expected and have received very encouraging feedback from our beta testers."
At Notman House, the Venndor team are working to reach the milestones they've set out for their young startup. "The working space provides us with a good work environment for the company that just cannot be recreated at our apartments," says Marlatt. "Events hosted by Notman House gives us the opportunity to build valuable relationships with members of the community. The social capital available here presents opportunities for us to connect with nearly anybody in the Montreal community when we need advice, or introductions."