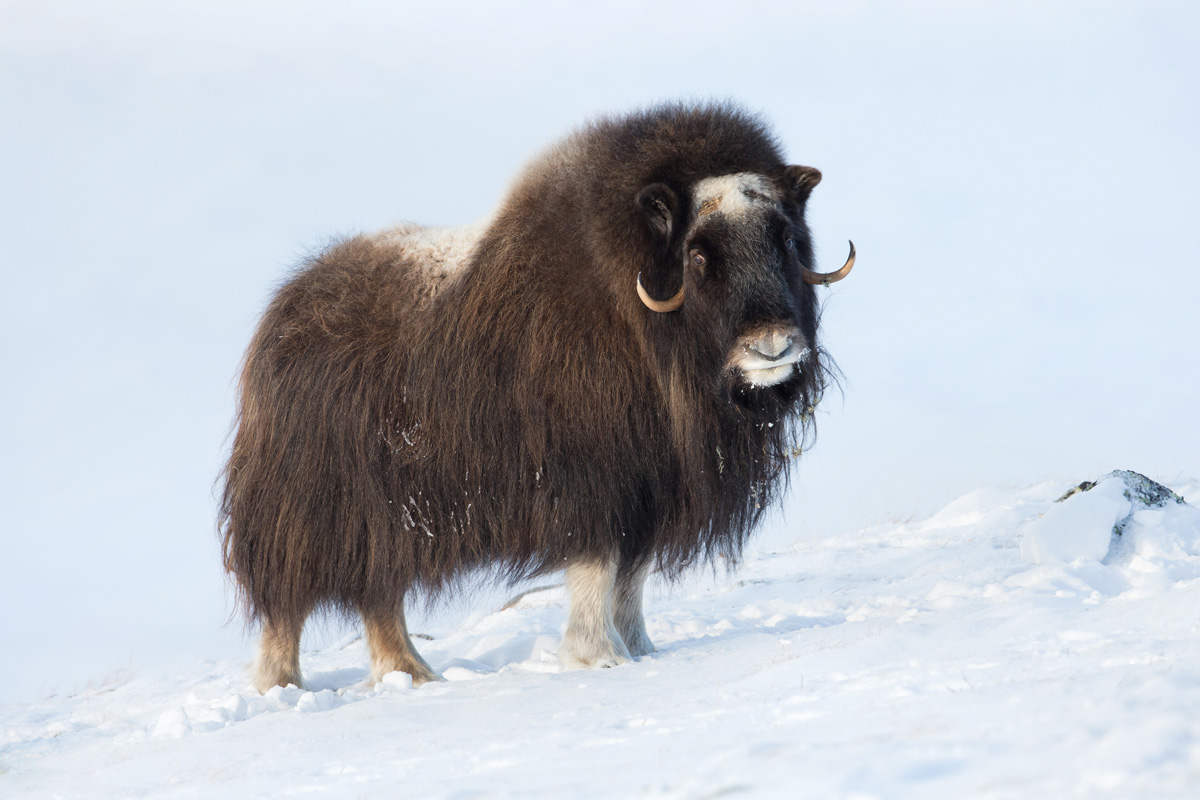 While much of Quebec has been struggling under a withering heatwave, five McGill students have been recognized for their research based in cooler climes, namely the Arctic.
On June 26, the Association of Canadian Universities for Northern Studies (ACUNS) announced the recipients of the 2018 Canadian Northern Studies Trust (CNST), Polar Knowledge Canada (POLAR) Scholarships. Xavier Giroux-Bougard, a PhD Student in the Department of Natural Resource Sciences, was named one of three recipients of the Scholarship. Giroux-Bougard is studying the movement of barren-ground caribou and the ice phenology of freshwater in Canada's rapidly changing North.
Worth $10,000, the Polar Knowledge Canada Scholarship supports full-time doctoral students who demonstrate academic excellence, leadership and commitment to northern science, and whose research projects contribute to the understanding of the North through the facilitation of collaborative research, knowledge mobilization and education.
Four other McGill students have been named recipients of 2018 Canadian Northern Studies Trust (CNST) awards. They include:
Emily Choy (W. Garfield Weston Postdoctoral Fellowship, $50,000)
Using physiological tools to provide an energetics framework to assess the risk of shipping and resource development to Arctic marine predators
Allison Patterson (W. Garfield Weston Award for Northern Research (Doctoral), $50,000)
Linking movement and population dynamics across the full annual cycle of an arctic seabird
Samantha Walker (W. Garfield Weston Award for Northern Archaeological Research (Doctoral), $50,000)
Footprints on the Tundra: Investigating Paleo-Inuit Settlement Strategies in the Foxe Basin Region, Nunavut
Laurence Carter (W. Garfield Weston Award for Northern Research (Master's), $15,000)
Muskox resource selection and interactions with caribou in Yukon North Slope
"This year, the Canadian Northern Studies Trust adjudication committee received over 150 applications. The process of shortlisting candidates was difficult as the calibre of the applications was exceptionally high," said Gary N. Wilson, President of ACUNS. "The quality and the quantity of the applications are an indication of a profound and growing interest in northern studies in Canada and throughout the Circumpolar North. Together with Polar Knowledge Canada and our other partners, ACUNS remains committed to supporting the next generation of northern researchers and ensuring that northern residents and communities are partners in the research process."