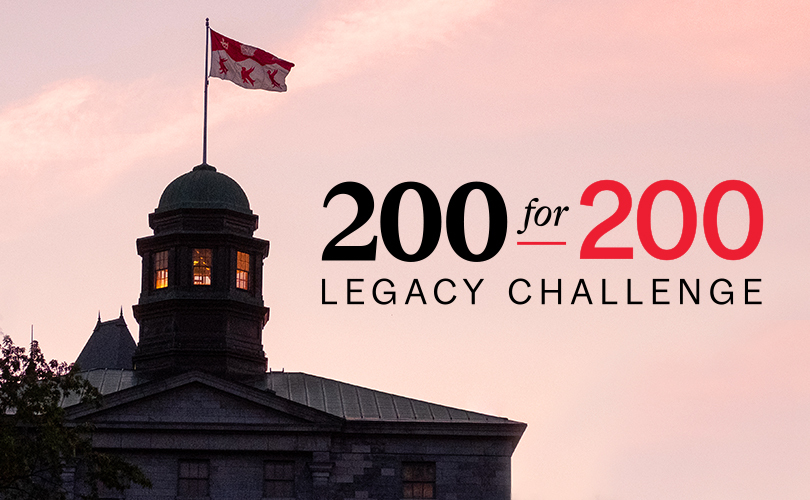 This fall McGill launched the 200 for 200 Legacy Challenge, a fundraising campaign that aims to secure 200 legacy gifts in celebration of the University's 200th anniversary.
Legacy gifts – such as a bequest in a will – are not widely understood. But Robert Leckey, McGill's Dean of Law, was wholly familiar with the concept: he'd already included McGill in his will.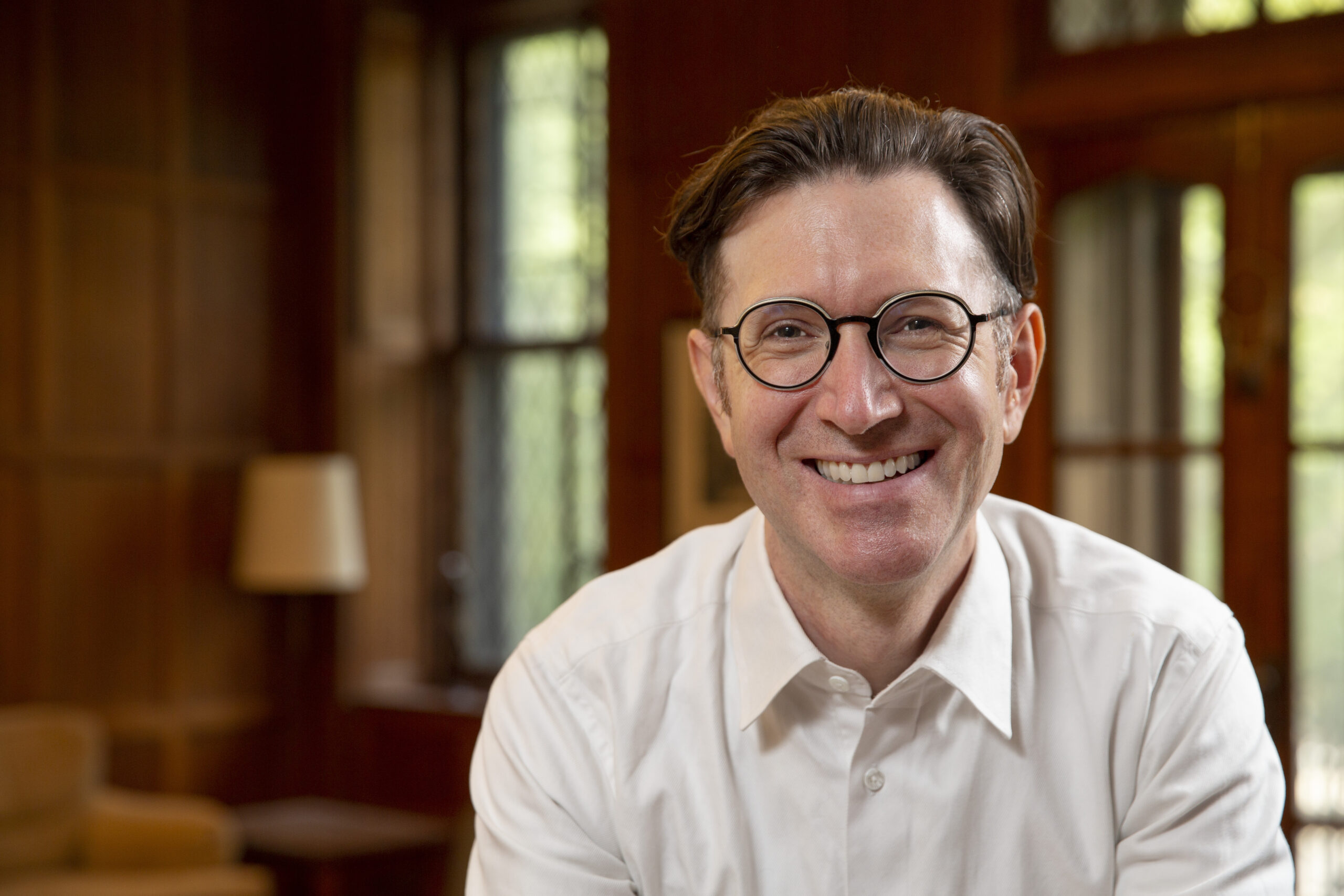 "As a lawyer who specializes in family law, I'm aware that people aren't great at planning," says Leckey. "But it makes sense to think ahead, and it struck me as important to give back to McGill with a bequest."
Dean Leckey is not the only McGill community member who has left a legacy gift to McGill. Martha Crago, Vice-Principal of Research and Innovation, has a bequest that will establish a scholarship for Indigenous students. "My university was paid for by my parents, and I tried to do the same thing with my children," says Crago. "I felt that our family should help someone else go to university."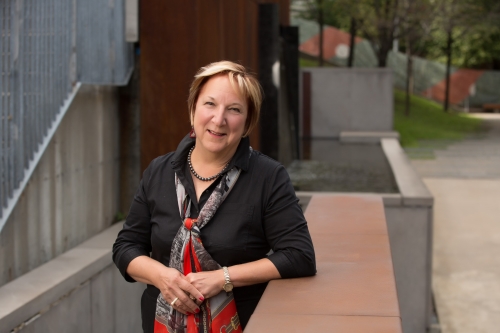 Jennifer Abbott, Advancement Officer in the Faculty of Science, sees the impact of giving on a daily basis. That's what inspired her to leave a gift in support of Science's greatest needs. "Year after year, I meet with students and hear what a difference it's made," says Abbott. "I know the Dean. I know how he uses the money, and I know it's a good place to give."
The majority of legacy gifts left to McGill are bequests. Other options include designating McGill as a beneficiary of a new or existing life insurance policy, donating retirement plan assets, creating a charitable remainder trust, or establishing charitable gift annuities with the University.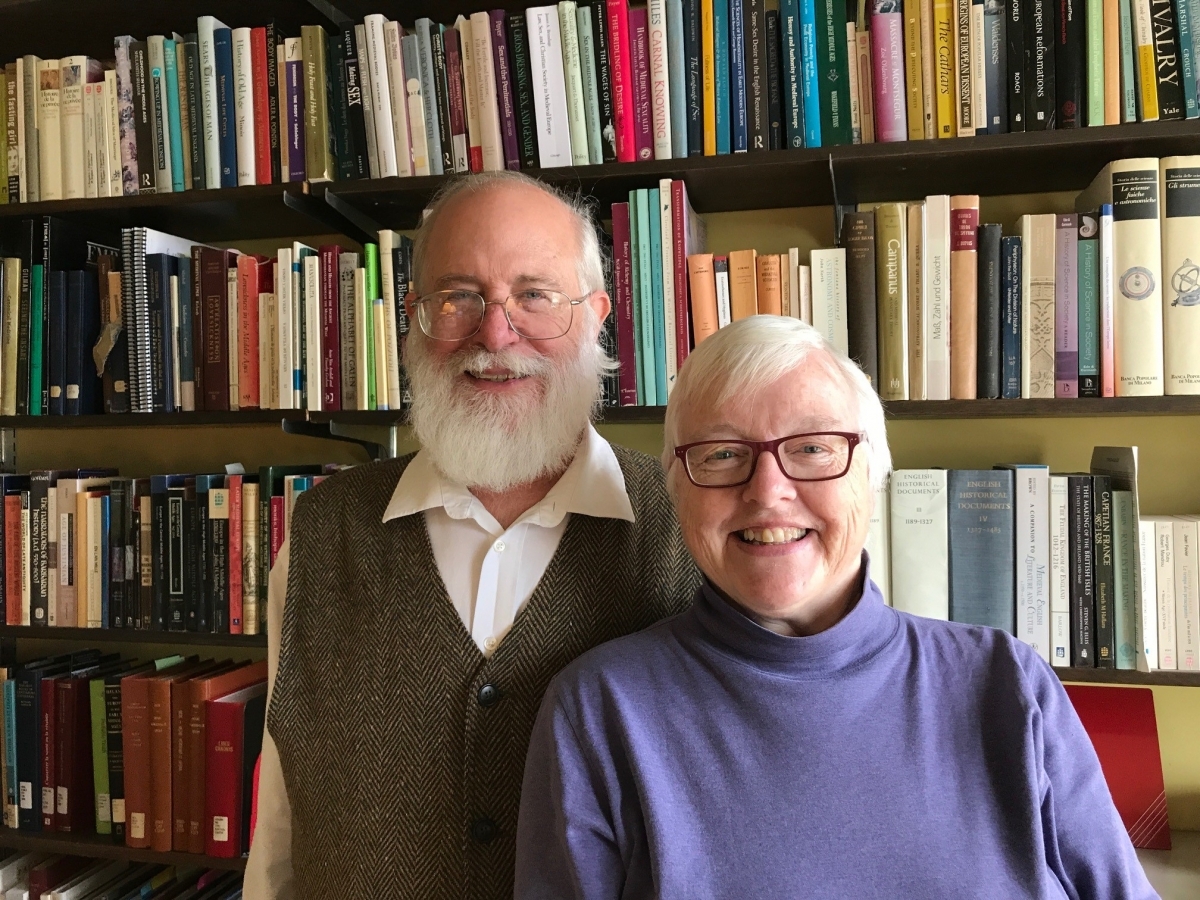 History professor Faith Wallis and her husband Kendall, a retired reference librarian at the McLennan Library, founded the History and Classical Studies Graduate Excellence Fund, and by designating their life insurance policy to McGill, it will be funded in perpetuity. "It was our wealth manager who suggested that we make McGill the beneficiary of our life insurance policy," says Faith. "He knew that we intended to leave a lot of our estate to the University, and this way our gift goes even further."
Leaving a legacy gift can be financially advantageous. Depending on the nature of the gift, donors may benefit from tax deductions, or receive a steady stream of income for themselves or their partner in return. They are also an opportunity to make your mark as a philanthropist: a legacy gift is often a donor's most significant gift, making a major impact on the University that lasts for generations.
Dean Leckey's gift will support the Faculty of Law. "We're ranked among the top 20 or top 30 best in the world, and that's extraordinary. Philanthropy is key to helping us compete at that level in the future."
"Legacy gifts have the power to transform McGill," confirms Susan Reid, director of McGill Bequests and Planned Gifts. "They will support the University's most ambitious goals and ensure its students and academic community continue to thrive."
The 200 for 200 Legacy Challenge continues until December 31, 2021. In the meantime, Dean Leckey encourages McGill staff and faculty to stand up and be counted. "There are so many creative ways to make a legacy gift," he says. "I think [the Legacy Challenge] will help people realize that they're not alone, and that others are doing this too."