McGill's Centre for Media, Technology and Democracy has announced that Facebook (now Meta) whistleblower, Frances Haugen, is joining as Senior-Fellow-in-Residence where she will support its research and public engagement on online safety policy, youth digital rights, and data transparency.
In 2021 Haugen released thousands of internal Facebook documents revealing the company knew of the harms caused by their products – from negatively impacting youth mental health to enabling the spread of dangerous misinformation – and chose profit over safety.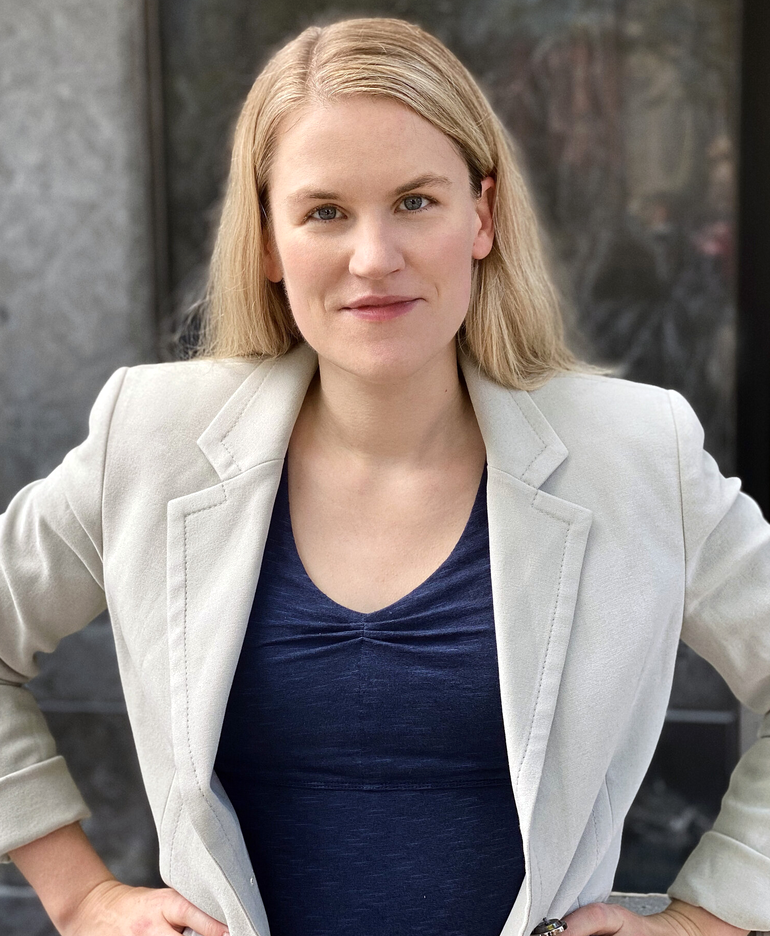 "There is a real opportunity in Canada to responsibly hold platforms to account for users' safety," says Haugen.
Haugen's disclosures have informed a widespread debate about the need for democratic governments to regulate social media platforms, and she has become a global proponent for policies to make technology companies more accountable and transparent.
"Frances Haugen is committed to speaking truth to power, and has worked tirelessly to  communicate the challenges and opportunities for digital governance around the world," says Founding Director and Beaverbrook Chair in Media, Ethics and Communication, Taylor Owen. "Canada has been slow to act when it comes to online safety, but we now have a chance to learn from the experiences of others and get it right. There are few people in the world better positioned to help us than Frances."
Haugen joins the Centre for Media, Technology and Democracy at a crucial time when Canada is gearing up to table its own online safety bill.
"Joining the Centre marks my commitment to working with an organization intent on maximizing the democratic benefits of technologies while minimizing their potential risks," says Haugen, now Co-founder of Beyond the Screen, algorithmic product expert, and advocate for accountability and transparency in social media. "In this period of rapid technological development, the Centre for Media, Technology and Democracy is playing a hugely important role, both in Canada and internationally, and I'm looking forward to joining their team."
The Centre for Media, Technology and Democracy produces critical research and inclusive events that inform public debates about the changing relationship between media and democracy, and that ground policy aimed at maximizing the benefits and minimizing the systemic harms embedded in the design and use of emerging technologies.