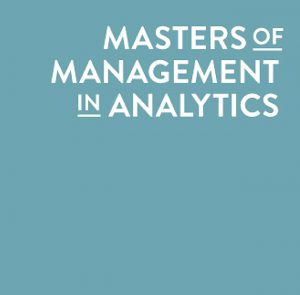 In response to the growing need for big data literacy across organizations, the Desautels Faculty of Management will launch a new Masters of Management in Analytics (MMA) program this summer.
The MMA is an intensive, pre-experience program that foregrounds the use of data analytics tools to resolve managerial problems and optimize decisions. Spanning across one year, it covers the fundamentals of data and decision analytics, team management and leadership, as well as offers the opportunity for interdisciplinary study through an electives module.
Towards the end of the program, students have the chance to participate in an international study trip to visit organizations that are at the forefront of using analytics in a business setting. As another dimension of experiential learning, students also complete an integrative capstone project that is based on a real problem supplied by industry.
The introduction of the MMA program comes at an ideal time for Professor Steve Fortin, Associate Dean, Masters Programs at the Desautels Faculty of Management. "Organizations across sectors are seeing the real benefits of harnessing their data to sharpen and expedite decision-making. There are many important insights that can be gleaned through data analytics and there is a growing demand for graduates who are able to make sense of this information," says Fortin.
The MMA caters to recent graduates in any discipline who have proven quantitative skills. The program is currently accepting applications for its inaugural cohort. More information is available on the MMA website.