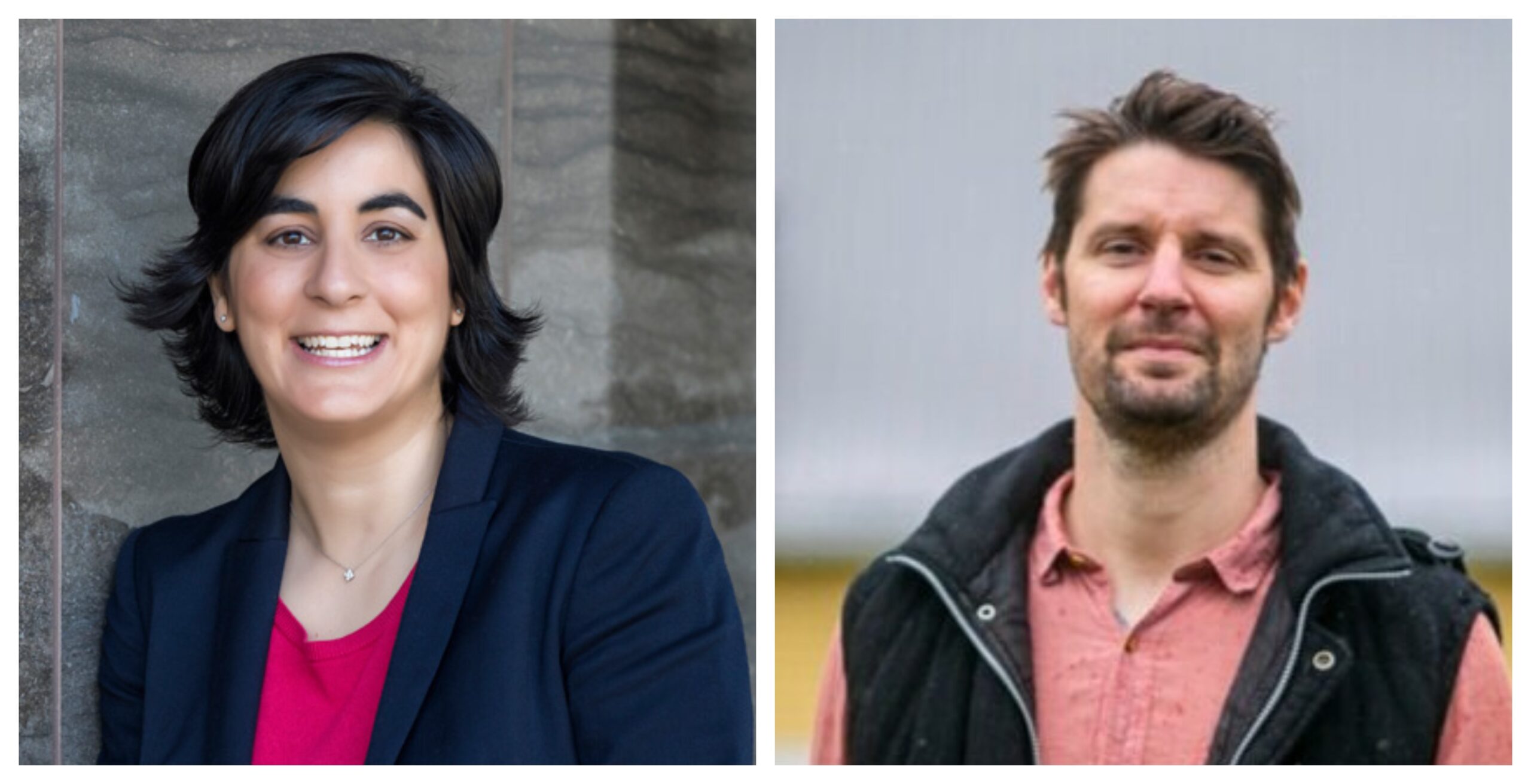 Nathalie Tufenkji and Mathieu Lapointe, both researchers at the Department of Chemical Engineering, were among 13 people honoured by the Ordre des ingénieurs du Québec (OIQ) during a gala on May 20.
Tufenkji won the Honoris Genius award in the Research or Teaching category, while Lapointe won the Honoris Genius award in the Relève (35 years or younger) category.
"Engineering is an exceptional profession that improves the quality of life in communities here and abroad," said Kathy Baig, president of the OIQ. "The achievements of our laureates bear witness to this. Their considerable contribution to society is a great source of pride for our profession."
The OIQ is the self-regulatory body that governs Quebec's 55,000 professional engineers.
Nathalie Tufenkji
Tufenkji is the Canada Research Chair in Biocolloids and Surfaces in the Department of Chemical Engineering. She leads a research group working in the area of (bio)colloid-surface interactions with applications in protection of water resources, engineering of biosensors and antimicrobial materials, and development of safe nanotechnology.
"Recognized for her work on the elimination of contaminants, microplastics and microorganisms during the treatment of drinking water, Nathalie Tufenkji was one of the first Canadian professors to offer a course on environmental nanomaterials," read the OIQ citation for Tufenkji. "She established a new minor in nanotechnology engineering for undergraduate students. For graduate students, she designed and teaches a course on solving ethical problems in engineering."
Mathieu Lapointe
Mathieu Lapointe is a a Postdoctoral Fellow in the Department of Chemical Engineering and a member of Tufenkji's Biocolloid and Surfaces Laboratory. His research interests include the removal of nano and microplastics during water treatment, and new materials and functionalized surfaces for water treatment.
"A researcher in environmental engineering and water treatment, Mathieu Lapointe is already recognized worldwide for his expertise in coagulation-flocculation-decantation, a physicochemical purification process to make water drinkable or to treat wastewater," said the OIQ citation for Lapointe. "His work has been published in Environmental Science and Technology, one of the most widely read scientific journals in the field of the environment."