Carolyn Curiale has been described as a pillar within the Department of Electrical and Computer Engineering (ECE). Over the past number of years, the Department has undergone some major changes in leadership and key administrative personnel – changes that can have a substantial impact on the efficient operation of a unit.
Luckily for ECE, the Administrative Officer is more than up to the challenge of holding the line.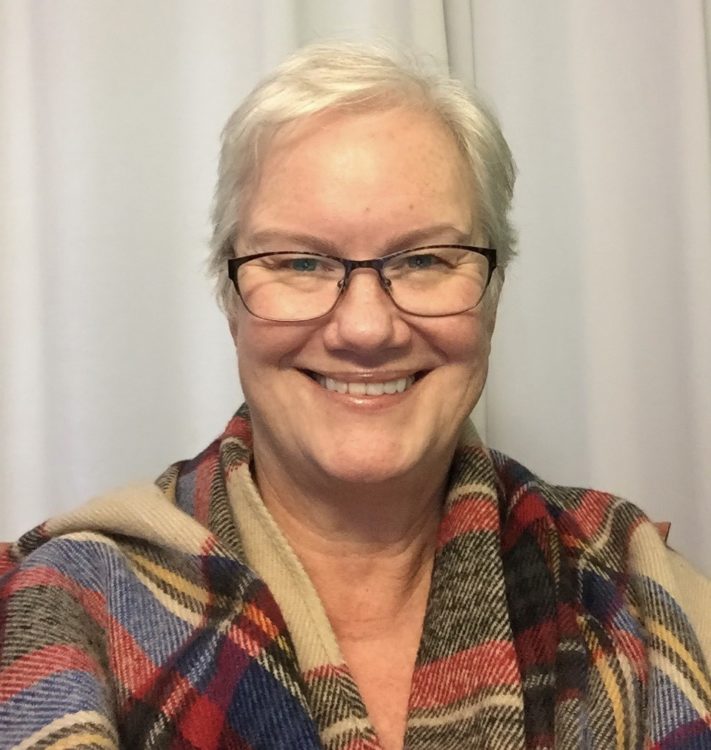 "I love problem solving," admits Curiale. "I get to speak to all the academic and administrative staff to triage and solve problems."
Curiale's enthusiasm for her job is palpable as she lists all the aspects she enjoys.
"My job is never the same from one day to the next; I come in expecting to do one thing, and end up putting out fires on quite another issue for the rest of the day instead. It allows me to interact with colleagues from all over the University, and meet (or correspond) with students and staff.  I love the people and the challenge."
"Being able to work as a team is a wonderful bonus – we all get together to debrief a couple of times a week so we know what our upcoming challenges are and see how we can help."
But being part of a team requires support and mutual respect. "Make sure that your explanations are clear, and that you actually listen to the input from others. Value what they say, even if you can't use it in the moment," says Curiale. "Make sure that successes are celebrated and brought to the attention of others (peers and managers, as appropriate), and let everyone know when you've made mistakes so that people aren't afraid to discuss it when they've made a mistake so you can work together to fix it."
Keeping operations flowing smoothly
Curiale started working at McGill as a casual employee in 1993. Working mainly summers at first, she gradually took on different part-time casual positions, almost all in the Faculty of Engineering. "I preferred to work this way until 2011, when I applied for a part-time position as a regular employee, and finally applied for a full-time position in ECE as the Administrative Officer about two years later."
Since then, she has helped keep Department operations running smoothly, be it by supporting the Chair or coordinating appointments with other administrative personnel, or training new personnel and managing the steady flow of research applications needing review or approvals.
Special community
Like many of us, Curiale is feeling the impact of COVID-19 on her job.
"It is not as interactive with my staff and colleagues to see them on Teams instead of in person, although I really appreciate the immediacy of Teams," she says.
She also misses being on campus. "I love walking through the Milton Gates. No matter what the weather, and no matter how many people are there, it feels like an oasis.  When it's Convocation time, you feel a buzz of excitement watching parents and grandparents start to line up a couple of hours in advance.  Also, my maiden name is MacDonald (my father changed it from Macdonald), so I feel a kinship with any building that bears my name."
Curiale admits that she cried when she found out she was the winner of the Principal's Awards for Administrative and Support, Management category
"I feel very fortunate to work at McGill. Education is a big deal in our family; my father finished high school when I was in high school, inspiring my brother and I to get our University degrees while we were in our 40s, and both of my children work in the administrative part of education. Being a part of this community is special to me."
Also nominated for this year's award were the following McGill employees:
Nada Abu-Merhy
Maria Babiak
Meryem Benslimane
Natalie Blanchere
Johanna Boucher
Charanjot Brar
Edith Breiner
Daniel Chevarie
Judy Dear
Ginette Dessureault
Anurag Dhir
Simon Fulleringer
Daniel Gelinas
Adriana Goreta
Gerald Greco
Christine Menard
Thomas Nardelli
Benjamin Neale-Blanchard
Norman O'Brien
Valerie Parsons
Madina Saitakmetova
Joanne Ten Eyck
Vanessa Thu Thao Nguyen
Jacqueline Vachon
Annie Vos
Katayoun Zendehbad