Daniel Douek will never forget his very first teaching experience. Arriving to class in a panic, he left with a sense of purpose.
"It was September 2003 and I was a teaching assistant for the Developing Areas: Africa class. My clock was set wrong and I arrived twenty minutes late to my first tutorial conference," says Douek, a Faculty Lecturer, in the Department of Political Science. "But somehow, all the students stayed, and once we began they were completely involved. Thirty minutes later, I felt I had found my calling. It was exhilarating. It hit me like a lightning bolt."
Earlier today, Douek enjoyed another memorable moment in his career, as he was presented with the Principal's Prize for Excellence in Teaching in the Faculty Lecturer category.
Deep McGill roots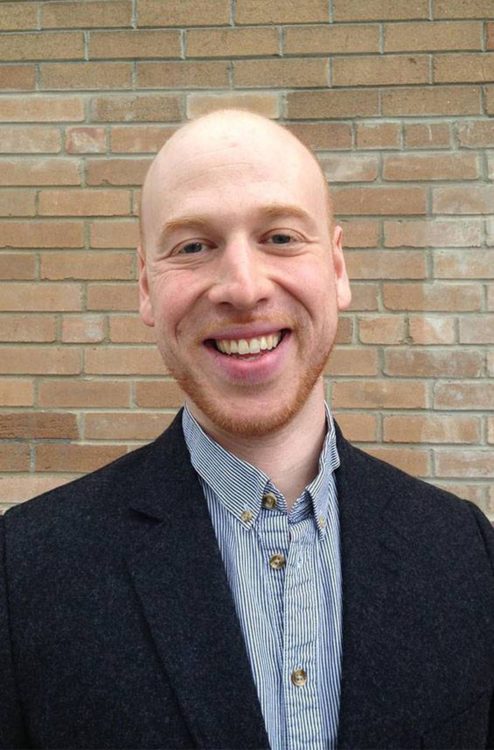 Douek has been teaching at McGill since 2015 but his blood may run McGill red. He started his MA in Political Science at McGill in 2003, began his PhD at here in 2005, and graduated in 2012. "I'm a native Montrealer and staying here has always been a huge priority for me and my family," he says. "My parents met at the McIntyre Medical Building when they were McGill students back in the late sixties, so I suppose my McGill roots run quite deep!"
A specialist in African Politics, Douek has taught well over 5,000 McGill students to date. Although he teaches many of the largest courses in the department, including introductory courses of more than 600 students, Douek is a favourite among students. His course evaluations are consistently among the highest in the Department and among Poli Sci students a "Douek class" is code for a great class.
"I have been really fortunate to have some excellent mentors for both teaching and research. My most important one was my late mom. She was a special-education teacher, and she had this nurturing approach that could reach even the most challenging kids," says Douek.
"Another one who stands out is McGill's own Michael Brecher; he started teaching here in 1952 and he's still here! He suggested to me soon after I started my MA that I become an 'academician,' and it had a huge impact on my life," says Douek. "I was his teaching assistant for several years, and it was like being the apprentice to a great wizard."
The personal touch
There is no secret recipe for Douek's success. He goes out of his way to engage students in class and out – even in the largest classes.
"I teach between 600 and 1000 students per semester, so I spend a lot of time on email. The lines for my office hours are very long, and I usually end up walking to my next class while still talking to students," he says about his pre-COVID-19 routine. "Even teaching from home, I barely have time to eat a snack!"
While it may cost him the occasional snack, Douek's dedication and commitment to his students is paid back in full.
"I love interacting with students, helping them to learn, breaking down concepts, looking at puzzles. Getting to know students' perspectives and experiences. Talking about historical cases and why they turned out the way they did. Talking about the world today," he says.
"I read about politics for fun, so I feel really lucky that it's my job. I almost always leave the classroom with more energy than I had going in. People talk about a runner's high; somehow, I get a teacher's high. Even on Zoom."
That teacher's high comes from working with students who consistently meet Douek's unwavering commitment to teach with a steadfast dedication to learn.
"Whip-smart. Friendly. Imaginative. Driven. Humble. Tireless. Appreciative. Hilarious. Cutting-edge. A great privilege to work with," he says when asked to describe his students.
"They never cease to impress. So much so that in the acknowledgements section of my new book Insurgency and Counterinsurgency in South Africa, I thank no less than 14 McGill undergraduate students who approached me over the years to volunteer as research assistants. That tells you something about how eager they are to learn more and hone their skills."