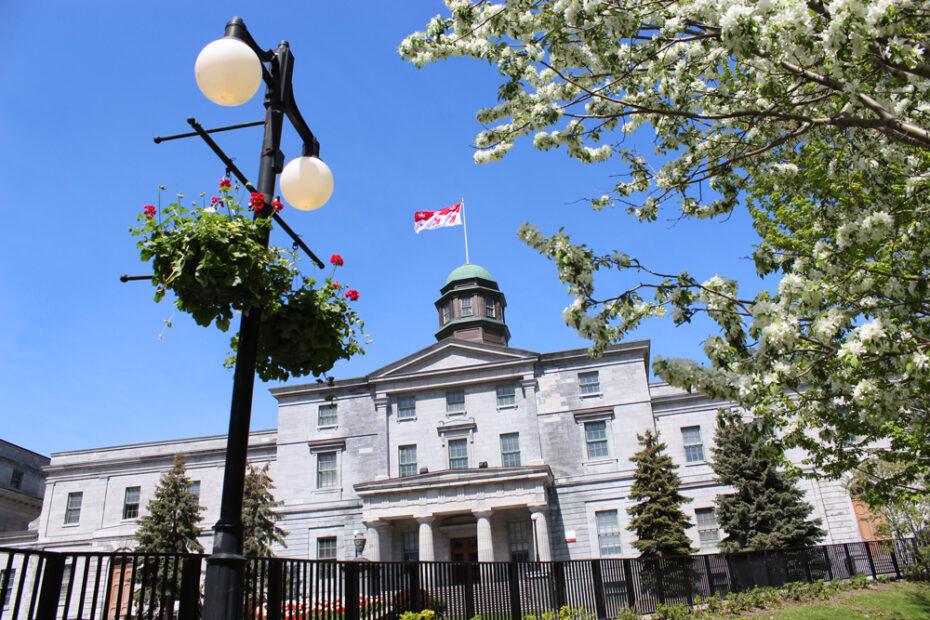 McGill is well on track to achieve the ambitious targets to decarbonize its endowment portfolio, as outlined in the 2019 report by the Committee to Advise on Matters of Social Responsibility (CAMSR).
Its most recent progress report highlights some of the milestones the University has achieved in implementing the action plan that McGill's Board of Governors approved in April 2020.
Key highlights include:
A 20 per cent reduction of carbon emissions, relative to the MIP public equities benchmark, against the 33 per cent target by 2025
Impact Investments have increased to 4.4 per cent, including a commitment of US $25M in a Global Renewable Energy Fund. The University's target is 5 per cent.
99 per cent of MIP managers have adopted an ESG Policy or are signatories of the UNPRI. This is up from 70 per cent of managers in 2016.
$9.2M investments in fossil-fuel-free funds, which surpasses the University's initial $5M commitment.
See the full progress report for more details.
The implementation of the CAMSR recommendations is part of McGill's climate change and sustainability efforts. This includes the University's commitment to achieve carbon neutrality by 2040.