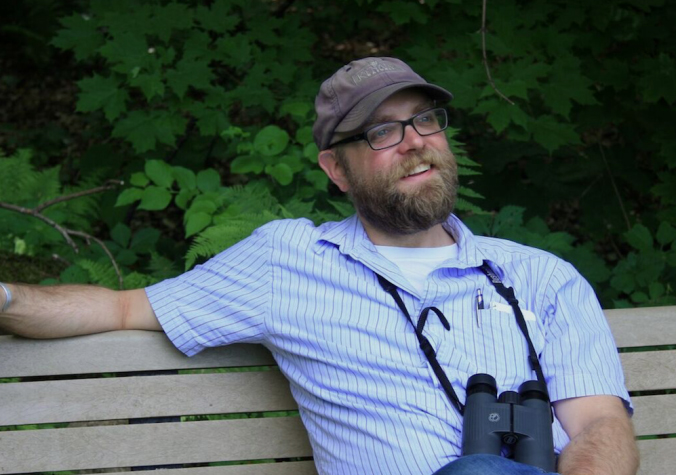 On Aug. 1, Chris Buddle, an award-winning researcher and professor in the Department of Natural Resource Sciences (and occasional contributor to the McGill Reporter), donned a new hat as he officially began his five-year term as the University's Dean of Students.
"The Dean of Students is an appointment that can help facilitate positive change at my University. I have developed a deep passion and interest in student affairs, and I have developed broader interests in administration and service," Buddle wrote in his blog, Arthropod Ecology, "The motto of my campus is 'Mastery for service', and although cliché, I want to work to further my skills and abilities as an administrator, and I want to use these skills to best serve this University and most importantly, its students. I want to continue to work collaboratively with all members of our community, build respectful and trusting relationships among all, and help our students achieve success in and out of the classroom.
"I want to help students have a truly exceptional experience at University," he wrote.
A graduate of the University of Alberta (PhD '01), and the University of Guelph (BSc. '96), Buddle joined the Department of Natural Resource Sciences, in the Faculty of Agricultural and Environmental Sciences, in 2002. He currently holds the rank of Associate Professor, specializing in the natural history and biodiversity of insects and spiders, with an emphasis on Arctic systems.
Buddle is the recipient of the Macdonald Campus Award for Teaching Excellence (2008) as well as the C. Gordon Hewitt Award for Excellence in Entomology in Canada (2006), awarded by the Entomological Society of Canada, and the Desire2Learn Teaching Innovation Award (2014), from the Society for Teaching and Learning in Higher Education.
Since 2014, Buddle has served the Faculty of Agricultural and Environmental Sciences as Associate Dean of Student Affairs. In this role, he oversaw recruitment activities for the Faculty, promoted academic integrity, was a champion of student rights, and worked extensively on supporting the overall wellbeing of the Macdonald Campus community.
Buddle was named to the position following an extensive, international search conducted by the Advisory Committee for the Selection of a Dean of Students. The committee made its recommendation to the Executive Committee of the McGill University Board of Governors in July and the Board accepted the recommendation.