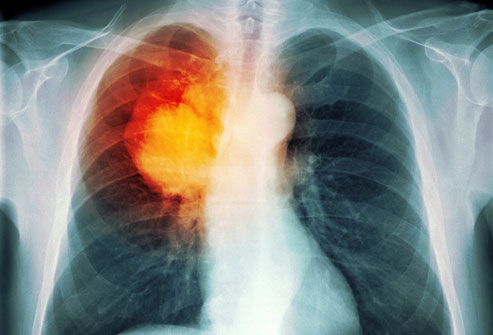 The Rosalind and Morris Goodman Cancer Centre is launching its public lecture series, Fighting Cancer with Knowledge and Hope, on Nov. 4, with an evening devoted to advances in lung cancer treatment. In an interview with the Reporter, Dr. Jason Agulnik
, medical director of the pulmonary oncology program at the Jewish General Hospital, previews his public lecture by discussing whether or not only smokers develop lung cancer; if there are tests to screen for the disease; and new advances in the treatment.
The first instalment of the Fighting Cancer with Knowledge and Hope public lecture series will take place in the Palmer Theatre of the McIntyre Medical Building (1200 Pine Avenue West), on Nov. 4, from 6:30 p.m. to 8:30 p.m. Sessions will be delivered in English. Question and Answer period will be bilingual. Refreshments will be served. Admission is free but registration is required. You can register by phone (514-398-4970) or email, or you can register online.
Can a nonsmoker get lung cancer? 

Unfortunately the answer is yes. The number of people diagnosed with lung cancer who never smoked has been slowly increasing over time. Up to 20 per cent of woman who are diagnosed with lung cancer are non-smokers in comparison to men, where it is less than 10 per cent.
Is there a test to screen for lung cancer? 

Recently, there have been studies showing that people at high risk can benefit from undergoing an annual low dose CT scan of the chest. This should only be ordered by a physician familiar with lung cancer screening. It is recommended for people at increased risk. This includes people between the ages of 55 to 75 who are current smokers or quit within the last 15 years. They should have had a significant smoking history (at least 30 pack years).
Can lung cancer be cured? 

Yes, if the cancer is found early. For early lung cancers, where there is no sign of local or distant spread, the patient should be evaluated for surgery. If the patient does not have any other significant disease and their lung function is adequate, the cancer can be removed by surgery. A large percentage of these patients can be cured.
Are there treatments for advanced lung cancer? 

There are many treatments for advanced lung cancer. There have been many promising breakthroughs in lung cancer in the past decade, including targeted therapies and immunotherapies. Patients with suspected advanced lung cancer should undergo a biopsy for diagnosis. In addition, depending on the type of tumour, additional molecular testing may be indicated. This can help personalize therapy for the patient.