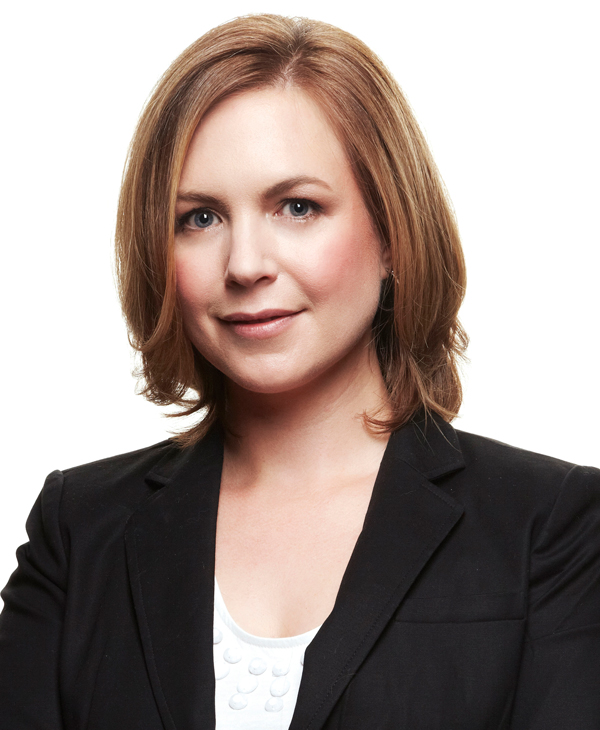 On Tuesday, Nov. 4, McGill graduate Danielle Metcalfe-Chenail returned to her alma matter for the Montreal launch of her new book, Polar Winds: A Century of Flying the North. Metcalfe-Chenail was joined by fellow McGill PhD graduate Michael Darroch, his father Gordon Darroch, and former McGill Professor Janine Marchessault, who launched books of their own – Cartographies of Place, co-edited by Marchessault and Darroch Jr., and The Dawn of Canada's Century, edited by Darroch Sr.
The Reporter caught up with Metcalfe-Chenail to talk about her book, McGill memories, and more.
Tell us about your new book, Polar Winds: A Century of Flying the North.
If I've accomplished what I set out to do, Polar Winds is an engaging look at a century of aviation in the North using as many northern voices as possible. It's not just about the typical bush pilots you find in books and movies (although they certainly exist and make appearances!) but it looks at "balloonatics" during the Klondike gold rush, air tourists to the North Pole, military flyers during the Second World War and Cold War, as well as passengers, base managers, air mechanics, and so on. I tried above all to shine a light on the experiences of women, indigenous people, and others who are often left out of aviation history.
I worked on it for about four years start to finish, from concept through research and writing to editing. It was a bumpy road, like lots of big projects, but I learned so much in the doing.
My research was one of the most fun aspects of the project: I dug around in archives and libraries all over the North and Edmonton, interviewed dozens of people in the Yukon and Northwest Territories while based out of Berton House in Dawson City and while attending the Midnight Sun Float Plane Fly-In in Yellowknife. Even got a few rides in vintage aircraft!
You are a McGill alumnus – why was it important to you to hold your launch here?
It is incredibly exciting to have held the launch at McGill, through the Institute for the Study of Canada, which was really the centre of my student life while I was doing my undergrad. The people I met and the lessons I learned while studying at McGill (and enjoying Montreal) have been invaluable.
It's been almost a decade since I graduated and it felt like a homecoming to launch this book here. Definitely time to get a new McGill sweatshirt too!
You were joined by two other authors, father and son Gordon and Michael Darroch. Why did you want to invite other authors to participate in this launch?
I really enjoy being part of multi-author events – they always seem more festive and it takes some of the pressure off you! Also, research, writing, and books are all about community, so it helps to learn what others are working on, interested in, and connect that way.
In terms of Gordon and Michael, I had never had the pleasure of meeting them. This was a blind date set up by MISC, and it was great.
Now that your book is out, what's next for you?
I've actually got a few projects in the works, as always seems to be the case. They are all different genres, but have the same goal of communicating Canadian history in entertaining ways. I've got a kid's picture book – Aviation ABC's – under consideration by a publisher; a WWII-era historical novel, Chasing Skies, half done; and a new anthology project in its early stages. It's going to be another busy year!