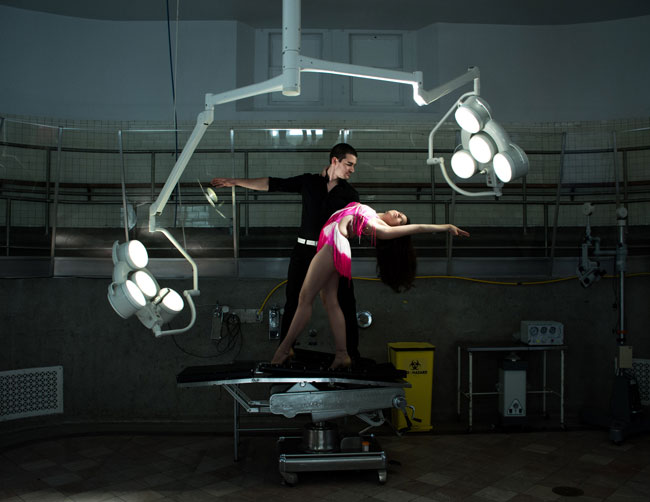 Étudiante en première année de médecine à McGill, Eloise Passarella a commencé à étudier la danse à l'âge de six ans. Jusqu'à l'adolescence, le ballet était son unique passion. Puis, au secondaire, fascinée par les dissections en classe, elle a décidé d'orienter ses études vers les sciences de la santé.
Danse et médecine peuvent-elles se conjuguer aisément ? Oui, croit Eloise et pour illustrer cette conviction elle a imaginé un calendrier bilingue associant montées sur pointes et instruments médicaux.
Avec des photos signées Karmin Yu, également étudiant en médecine à McGill, Heal with the Beat présente douze tableaux, un pour chaque mois de l'année 2017, où univers médical et entrechats s'unissent de manière étonnante et fort gracieuse. « Je suis très heureuse du résultat » dit Mme Passarella.
Les profits des ventes du calendrier 2017 iront au Centre national de danse-thérapie (CNDT) des Grands Ballets Canadiens de Montréal. Le CNDT offre des ateliers pour soulager les personnes âgées atteintes de maladies dégénératives ou pour tous ceux qui ont du mal à communiquer verbalement.
Les calendriers sont offerts à 15$ (12$ pour les étudiants). Pour en passer la commande, on peut contacter Eloise à l'adresse suivante : eloise.passarella@mail.mcgill.ca