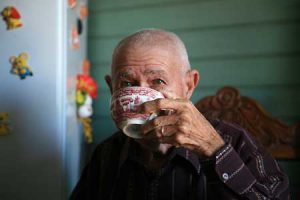 By Tamarah Feder
On my first day at Centraide as a Loaned Representative from McGill, I had no idea what to expect. What I did know was that along with an amazing team of people, I'd be supporting an organization that provides the core funding to 360 agencies throughout Greater Montreal that help half-a-million Montrealers living at or below the poverty line. That's an astounding one-in-10 people who are in dire need of support and who are without the financial means to get them through some exceptionally difficult, and usually temporary, circumstances.
One of my duties here is to work with Montreal-area companies and guide them on their internal Centraide campaigns. I love helping people promote something so worthwhile, but I understand that it's tough to ask colleagues for money. Some of the people I meet with have been working on their company campaigns for more than 10 years. Others are brand new. But what they share is a tireless commitment and creativity at finding ways to inspire their community of colleagues to understand how, through their generosity, they play a vital role in helping the most vulnerable Montrealers feel safe and cared for en route to a stronger, more independent life.
Another of my tasks is to take calls from the public. There is something very moving about answering a phone and hearing someone say, "I'm calling because I'd like to give some money to help out." But not all the calls are so pleasant. In fact, I've had several calls from people who yell and say horrible things. I wish there was a way to get through to them and explain that any one of us might need help at some time in our lives; that we are all here together and that even the smallest gesture of kindness and understanding matters; that the people who need the help don't take it for granted; that they would rather be in a situation where they didn't need it; that helping someone with a financial donation – as impersonal as it might seem at the front end – can be invaluable to the person on the receiving end. It goes beyond the concrete; it tells them they live in a big city with millions of people who care.
I wish those cranky skeptics could know about the callers who have said to me, "I'm so sorry … I can only afford this small amount. I'm unemployed myself, but I know that there are people who are in even greater need." They share incredibly intimate details about their families, their health and their financial situation. Things many might not share with a friend – let alone a complete stranger. Some have told me how they've relied on a Centraide agency in the past and how much it helped them. I'm deeply moved by that kind of humanity and compassion.
I'm grateful to have been given this opportunity to work on the Centraide campaign on behalf of McGill. I hope you will be inspired to learn more about Centraide and participate in this year's McGill Centraide campaign. It's a way our community can make life better for the communities in which we live and work.
To learn more about McGill's Centraide Campaign, visit www.mcgill.ca/centraide/ Have you or someone you know ever needed help from a Centraide agency? Have you volunteered at a Centraide agency? Why do you think Centraide is important? Email tamarah.feder@mcgill.ca