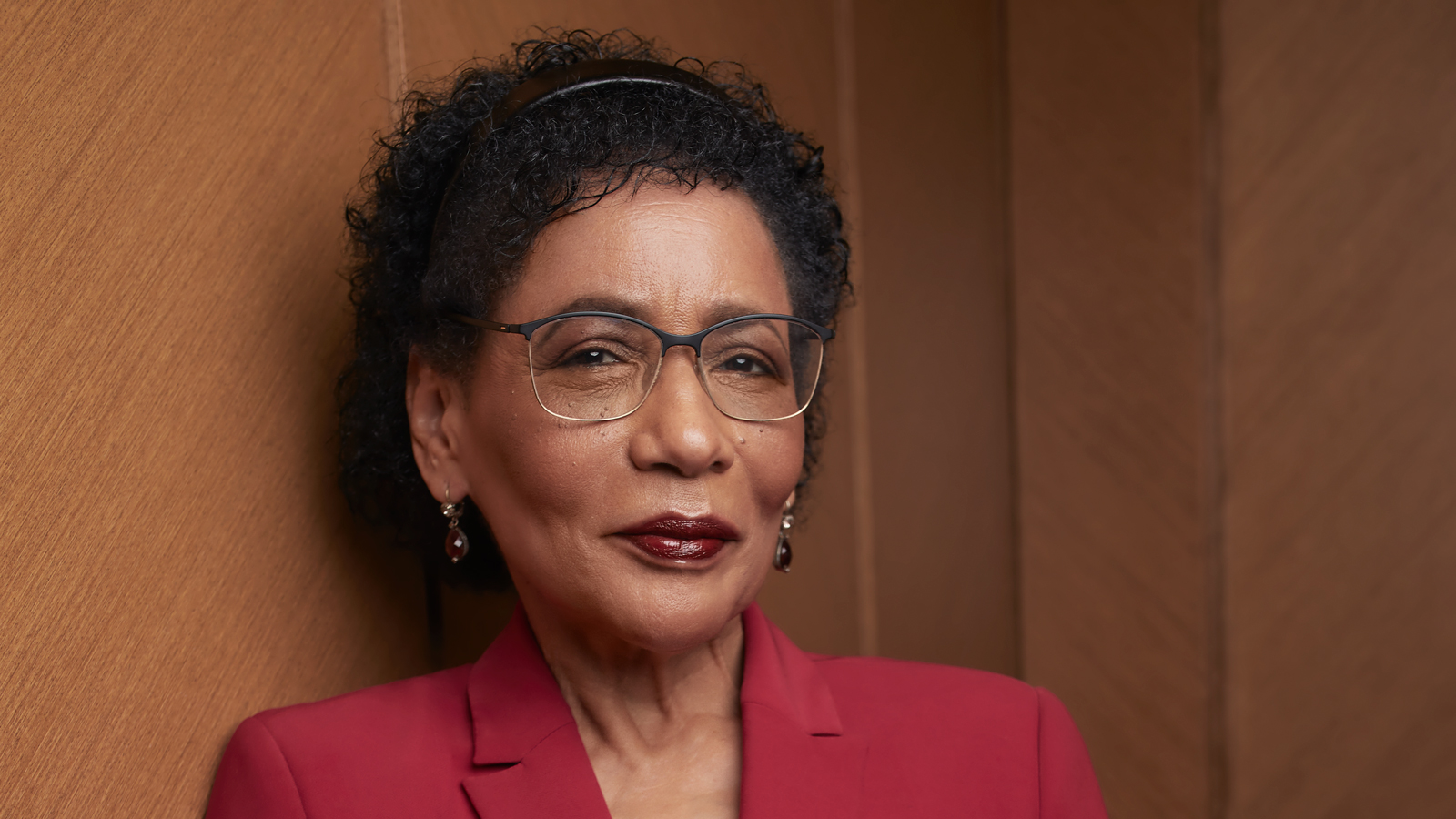 Born in Kingston, Jamaica, Dr. Yolande E. Chan has spent the past 30 years in Kingston, Ontario, where until recently, she served as Associate Dean of Research, PhD and MSc Programs, and the E. Marie Shantz Chair of Digital Technology at Smith School of Business at Queen's University. Now, she is bringing her considerable talents and experience to McGill as she begins a five-year, renewable term as Dean of the Desautels Faculty of Management.
We recently sat down with Dean Chan to hear about the values that have defined her academic journey and her vision for the future of Desautels.
Can you tell us a little about your background?
I was born and raised in Jamaica, one of four siblings held to high standards. Every sibling has at least one PhD—I often say that I'm the least accomplished person in my family! From an early age, I knew I was here to contribute to the world in some way. I've spent the majority of my career at Smith School of Business at Queen's University, where I have taken on a variety of administrative roles and conducted research on innovation, knowledge strategy, digital strategy, and business-IT alignment. I earned Bachelor's and Master's degrees in Electrical Engineering and Computer Science from MIT, an MPhil from Oxford University (as a Rhodes Scholar), and a PhD from Western University. Looking back, I can see how living in these different contexts has given me a unique international perspective to bring to the table.
What motivated you to pursue this new opportunity for leadership? 
I've given my all to my discipline and to the Queen's community in my time at Smith School of Business. I was looking for the right opportunity to continue to give and continue to grow, and I found it at Desautels. Over the years, I've worked closely with information systems and strategy scholars at Desautels and developed a very high opinion of the Faculty. It goes without saying that the faculty, staff, and students here are known for excellence. And, on a personal note, I've been very touched by the warmth and strength of this community. This appointment is the beginning of what I hope will be not just five but ten years of collaboration and innovation.
How do your personal values align with the mission of Desautels?
One of the reasons I was drawn to Desautels is the strong alignment between who I am and what is needed to move the ball forward. If you look at my history as an academic, there are a few key values that define me. First, I strive for excellence. I'm willing to put in long hours to ensure that the work I produce is distinctively excellent. Second, I'm an innovative, creative person with a passion for cultivating these traits in others. Third, I focus heavily on translating creativity into practical impact. Finally, I place an equal emphasis on integrity and ethical approaches to business. I once asked Principal Fortier to describe her vision for McGill. She summed it up in only six words: "McGill the great, McGill the good." In other words, we achieve greatness through excellence, but we use our influence for good in the world. To borrow from Principal Fortier, that is exactly how I would like to define my vision for Desautels. Let us be "Desautels the great, Desautels the good."
You've been a passionate advocate for equity, diversity, and inclusion (EDI) in business schools. Why is this mission so important to you?
My family in Jamaica is full of lawyers. My father was one of them, and he was a significant champion for justice and integrity in Jamaica. I grew up knowing that excellence at the expense of justice and inclusion was not excellence at all. I've advocated for equity, diversity, and inclusion for more than 20 years, starting with mentoring and supporting women in academia when I looked around and realized there weren't very many of us in my discipline or in leadership roles. In my time at MIT, there were sometimes just three or four women in my engineering classes. Then in a business school setting, I spent many years in a faculty in which I was the only one who identified as Black. Something was clearly wrong in both cases. At Queen's, I've led EDI and Indigenization initiatives, sat on task forces and committees, and mentored racialized students, faculty, and staff members. I'm dedicated to doing what I can to create more opportunities for others.
Have we reached a stage where a female business school dean is not news?
The next meeting on my calendar is actually with female business school deans in Canada. The guest list suggests there are fewer than 10 of us. Within the top 15 research-intensive universities, there are only about four. We still have a long way to go.
What is your vision for the future of research at Desautels?
I live and breathe research, so this question is particularly close to my heart! When it comes to promoting research, I intend to cultivate an environment in which every researcher within the school feels that he or she has ample opportunities to showcase their excellence in a way that demonstrates rigour and relevance. The goal is to produce work that is both high-quality and high-impact—to be well respected scholars and thought leaders.
What kind of culture do you want to create at Desautels?
I'm a firm believer in modeling the kind of culture we want to see in the business community. We have to live what we teach. One of my highest priorities is promoting an inclusive, cohesive, transparent culture at Desautels, a culture in which every person is seen and applauded for what they contribute. Another thing that comes to mind is that I don't want to see people stagnate or look elsewhere for opportunities to grow. Let's create those opportunities for growth and progress right here in our own Faculty. 
How do you view the role of business schools in a post-pandemic world?
Business schools exist to lead, whether it's in a university setting or in the business community. In a post-pandemic environment, we have the opportunity to redefine and recreate ourselves as leaders. As we face greater competition from unconventional sources, like the educational offerings developed by tech companies, for example, we recognize the importance of continuous innovation. From the actual content of our courses to the ways in which we teach, research, and communicate, Desautels is poised to move to the forefront of business education. Together, with my new colleagues, students, and alumni, I'm looking forward to raising the bar for excellence and impact on a global stage.