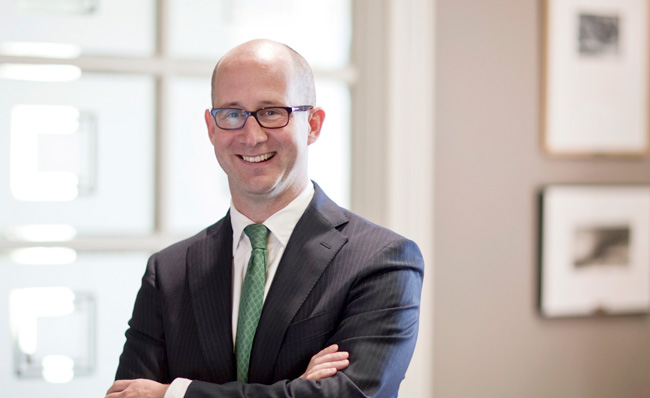 Source: Media Relations Office
A $5-million gift from McGillians G. Garvin Brown IV, BA'91, and his wife Steffanie Diamond Brown, will make a major contribution to research and teaching at McGill's Max Bell School of Public Policy by establishing an endowed Chair in Democratic Studies. The Chair will promote further scholarship and public outreach, encourage public discussion of key challenges facing the world's democracies, and contribute to evidence-based policy decision-making.
In addition to the Diamond-Brown Chair in Democratic Studies, the gift will also support an annual conference in Montreal designed to promote public debate of ideas, alternatives, and data solutions that can improve electoral processes and enhance citizen engagement.
"We are grateful to Garvin Brown and Steffanie Diamond Brown for this generous and timely gift in support of McGill's new Max Bell School of Public Policy," said Principal and Vice-Chancellor, Suzanne Fortier. "Their gift will allow McGill researchers and students to explore some of the most pressing challenges currently facing democratic institutions around the world."
The Chair will be jointly appointed in the Max Bell School of Public Policy and McGill's Department of Political Science, teaching in the programs of both units, and in conjunction with the Centre for the Study of Democratic Citizenship, a group of scholars from five Quebec universities who collaborate on research related to democratic citizenship.
"The Chair supports one of the key themes of the School and will tap into existing expertise within both the Department of Political Science and the Centre for the Study of Democratic Citizenship to ensure that its public impact is maximized," said Chris Ragan, Director of the Max Bell School of Public Policy, Associate Professor of Economics.
Brown is a Canadian-American, raised in Montreal, and now based in the United Kingdom. With American roots in Kentucky, his great-great grandfather founded Brown-Forman Corp. in 1870, whose brands include Jack Daniel's Tennessee Whiskey. Brown has chaired the Board of Brown-Forman since 2007. A Faculty of Arts graduate with a keen interest in political science and history, Brown's steadfast support of McGill includes the establishment of the Hon. Paul and Yvonne Casey Arts Internship Award, named for his grandparents, and the Susan Casey Brown Fund to support international student internships in the Faculty of Arts, named for his mother. He has also served as a juror for McGill's Cundill History Prize.
"Steffanie and I couldn't be more pleased to support McGill's work in developing the next generation of policy makers and helping to provide a forum for dialogue and debate in democratic studies," said Brown. "As McGill's Max Bell School of Public Policy gains momentum, we hope that this Chair helps serve as a catalyst for the strengthening of our democratic institutions, over the long-term."
Related story:
A vote for democracy
When it comes to the politics of division, you could say G. Garvin Brown IV, BA'91, has a knack for being in the right place at the wrong time. Read more.