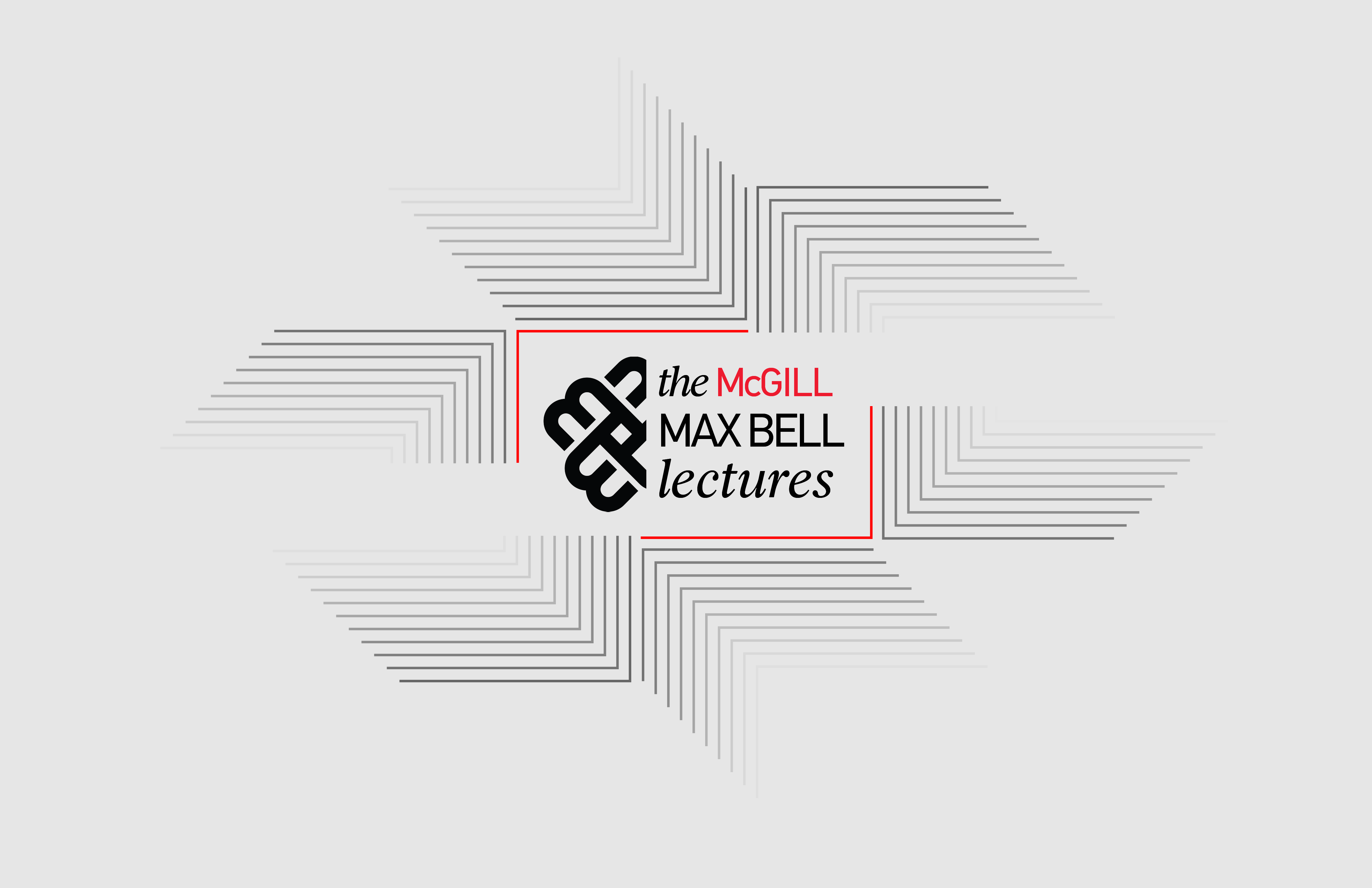 La version française suit le texte anglais
The Max Bell School of Public Policy at McGill University has established an annual economic policy lecture series, starting with a foundational gift from Thomas E. Kierans, O.C., LLD, FICD. An alumnus of McGill from 1961, Kierans is one of Canada's most respected business leaders and has provided national leadership in public policy research and development for over 25 years. This annual lecture series and accompanying book aim to encourage discussions on economic ideas and policy challenges. The 2023 lectures kick off October 19 in Ottawa, followed by October 25 in Calgary, and closing out the season in November 2 in Montreal.
"The newly created McGill Max Bell Lectures are devoted to examining and discussing policy ideas to strengthen Canadian prosperity," says Christopher Ragan, economist and founding Director of the Max Bell School. "Our country has always faced its fair share of challenges, whether homegrown or from our participation in a complicated global environment. Recognizing these challenges and ensuring that we are thinking clearly about the associated policy responses will improve our progress in delivering the shared prosperity we seek."
Inaugural lecturer: Andrew Leach
The McGill Max Bell Lectures will be held in three Canadian cities annually, and the associated book will be published each year ahead of the lecture series by Sutherland House. The 2023 lecturer is Andrew Leach, an economist, writer, and University of Alberta professor. His book Between Doom & Denial: Facing Facts about Climate Change will be available on October 17.
"In Canada, we can't really discuss climate policy without thinking carefully about energy at the same time," Ragan says. "Andrew Leach's expertise is just what we need to advance our understanding on these complicated and related issues. He has a rare ability to communicate tough ideas in a clear and engaging manner. He is the perfect person to kick off this new lecture series."
Thomas Kierans: National leadership in public policy research
Thomas Kierans has been a major figure in the business world for the last twenty-five years and has been the director and chairman of many successful national and international companies. His expertise on financial, governance and public policy matters is regularly sought by governments, public and private sector companies.
As the former President and CEO of the C.D. Howe Institute, he provided national leadership in public policy research. He has also held positions as Chairman and CEO of the Canadian Institute for Advanced Research, where he contributed to the promotion of basic research in the natural and social sciences, was the Chairman of the Toronto International Leadership Centre for Financial Sector Supervision, and was vice-president and chair of the Social Sciences and Humanities Research Council's governing council. He is Director Emeritus of CIFAR and a Distinguished Fellow at the Munk School of Global Affairs & Public Policy.
"A long-time leader in the Canadian policy scene, Kierans is famous for being analytical, balanced, and practical – exactly what we need to solve the many economic challenges that we face as a country," says Ragan.
"McGill has remained a significant positive for me in the whole of my career and my life," Kierans said. "My hope in bringing these discussions across Canada is to reach and educate students and members of the community."
The McGill Max Bell Lectures: Economic Ideas for a Stronger Canada
The inaugural lecture series kicks off October 19 in Ottawa at the National Arts Council, followed by October 25 in Calgary at the National Music Centre at Studio Bell, and finally on November 2 in Montreal at the McGill University Faculty Club.
To stay updated on this lecture series, learn more at mcgill.ca/maxbellschool/lectures and subscribe to the lecture series email list.
__________________________
Des idées économiques pour un Canada plus fort
Une nouvelle série de conférences débutera en octobre à Ottawa, Calgary et Montréal
L'École de politiques publiques Max Bell de l'Université McGill est heureuse d'annoncer qu'un don initial, de Thomas E. Kierans, O.C., LL.D., FICD, a permis de mettre en place une nouvelle série annuelle de conférences sur les politiques économiques. Diplômé de McGill en 1961, Thomas E. Kierans est l'un des chefs d'entreprise les plus respectés au Canada et exerce un leadership national en matière de recherche et de développement sur les politiques publiques depuis plus de 25 ans. Cette série annuelle de conférences, publiée également d'un livre, vise à stimuler des discussions autour d'idées économiques et d'enjeux politiques. Les conférences de 2023 débuteront le 19 octobre à Ottawa, suivies du 25 octobre à Calgary, et se concluront à Montréal le 2 novembre.
« Les nouvelles conférences Max Bell de McGill sont consacrées à l'examen et à la discussion d'idées politiques visant à renforcer la prospérité canadienne », explique Christopher Ragan, économiste et directeur fondateur de l'École Max Bell. « Notre pays a toujours eu son propre lot de défis à relever, que ce soit à l'échelle nationale ou en raison de notre participation à un environnement mondial complexe. En identifiant ces défis et en nous assurant de bien réfléchir aux réponses politiques qui leur sont associées, nous améliorerons nos progrès dans la réalisation de la prospérité commune que nous recherchons. »
Les conférences Max Bell de McGill auront lieu dans trois villes canadiennes chaque année, et le livre sera publié chaque année peu avant la tenue de la série de conférences par la maison d'édition Sutherland House. Le conférencier de 2023 est Andrew Leach. Il est économiste, écrivain et professeur à l'Université de l'Alberta. Son livre Between Doom & Denial: Facing Facts about Climate Change paraîtra le 17 octobre.
« Au Canada, nous ne pouvons pas vraiment discuter de politique climatique sans réfléchir attentivement à l'énergie en même temps », commente M. Ragan. « L'expertise d'Andrew Leach est exactement ce dont nous avons besoin pour mieux comprendre ces questions complexes et connexes. Il a cette aptitude rare de pouvoir communiquer des idées difficiles d'une manière claire et intéressante. Il est vraiment la personne idéale pour lancer cette nouvelle série de conférences. »
En tant qu'ancien président et directeur général de l'Institut C.D. Howe, il a exercé un leadership national dans la recherche en politique publique. Il a également occupé les postes de président et de directeur général de l'Institut canadien de recherche avancée (CIFAR), où il a contribué à la promotion de la recherche fondamentale en sciences naturelles et sociales, a été président du Centre international de leadership de Toronto pour la surveillance du secteur financier, et a été vice-président et président du conseil d'administration du Conseil de recherches en sciences humaines. Il est administrateur émérite de CIFAR et membre émérite de l'École Munk des affaires internationales et de politique publique.
« Leader de longue date sur la scène politique canadienne, Thomas Kierans est reconnu pour son esprit d'analyse, son caractère posé et son pragmatisme — exactement ce dont nous avons besoin pour résoudre les nombreux défis économiques auxquels nous sommes confrontés au pays », a souligné M. Ragan.
« McGill est demeuré un ancrage positif important pour moi tout au long de ma carrière et de ma vie », a mentionné M. Kierans. « Mon souhait en tenant ces discussions partout au Canada est de toucher et d'instruire les étudiants et les membres de la communauté. »
Les conférences Max Bell de McGill : Des idées économiques pour un Canada plus fort
La série inaugurale de conférences débutera le 19 octobre à Ottawa au Centre national des Arts, suivie du 25 octobre à Calgary au National Music Centre du Studio Bell, et enfin à Montréal au Cercle Universitaire de McGill.
Pour tout savoir sur cette série de conférences, consultez le mcgill.ca/maxbellschool/lectures et abonnez-vous à la liste de diffusion.