To open the Orchestre Symphonique de Montréal's 85th season, composer Matthew Ricketts (BMus '09) has been commissioned to write a new chamber opera. Titled Chaakapesh, The Trickster's Quest, this work showcases two singers, narrator, and orchestra, in three scenes. To celebrate this exciting opportunity, we asked Ricketts a few questions in a recent email exchange.
How did you become involved with this project?
I was brought on board by the OSM and Kent Nagano, with whom I had worked for before (I previously wrote an orchestra piece for the OSM – Blood Line – and a solo organ work – Highest Light. This project is also being spearheaded by Marc Wieser, who heads the Special Projects with the OSM, and someone I had also worked with previously.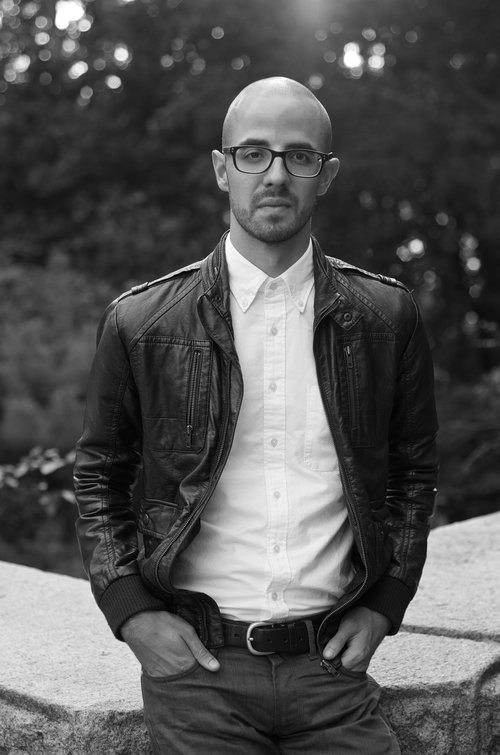 How was the Chaakapesh legend chosen for your opera?
The libretto was written by Tomson Highway, a Cree playwright and central figure in this collaboration. It was he who ultimately choose the Cree legend of Chaakapesh – the divine trickster – for our story. Tomson's libretto riffs on the traditional Cree story of The Trickster and The Sturgeon, akin to the Judeo-Christian Jonah and The Whale (and indeed similar to many myths from around the world).
Is this your first opera? What can you tell us about the experience so far? 
This is in fact my second opera. The first, No Masque for No Measure (on a libretto by Lauren J. Rogener) was commissioned by and premiered at the Cluster New Music Festival in Winnipeg. Coincidentally enough, Marc Wieser was also involved in that production (as a pianist) long before he worked for the OSM, so our reunion here on another opera project feels very serendipitous yet well-fated!
The experience working on Chaakapesh so far has been incredible. In December, Tomson, Marc and I spent time in Ivujivik, the northernmost settlement in Quebec, learning about the local culture, listening to the sounds and stories, and laying some of the groundwork for the opera libretto. I'm currently in the midst of composing the music – first writing a piano-vocal score, then expanding for 15 players (which will eventually tour some of Quebec's northern indigenous communities), and finally orchestrating for the full OSM. The latter is the version which will premiere September 6 and 8 at Maison symphonique.
How have your relationships with Schulich professors developed since graduating in 2009?
Since graduating, I have kept in great and nearly constant contact with all of my composition professors from McGill: Brian Cherney, John Rea and Chris Paul Harman. I consider them all friends as well as mentors and send them music, share news, bug them for letters of recommendation, and always see them whenever I'm in town. I was working particularly close with Brian Cherney since graduating, as he was the subject of my doctoral thesis at Columbia. I was furthermore on the organization committee of Illuminations: Brian Cherney at Seventy-Five, a conference which took place at the Schulich School of Music last October celebrating Brian's life, music, and legacy on the occasion of his 75th birthday year. In short, my teachers from Schulich have remained very much with me and have all been incredibly supportive of my work.
Chaakapesh, The Trickster's Quest is one of the 200 exceptional projects funded through the Canada Council for the Arts' New Chapter program. With this $35M investment, the Council supports the creation and sharing of the arts in communities across Canada. Read more about the project.