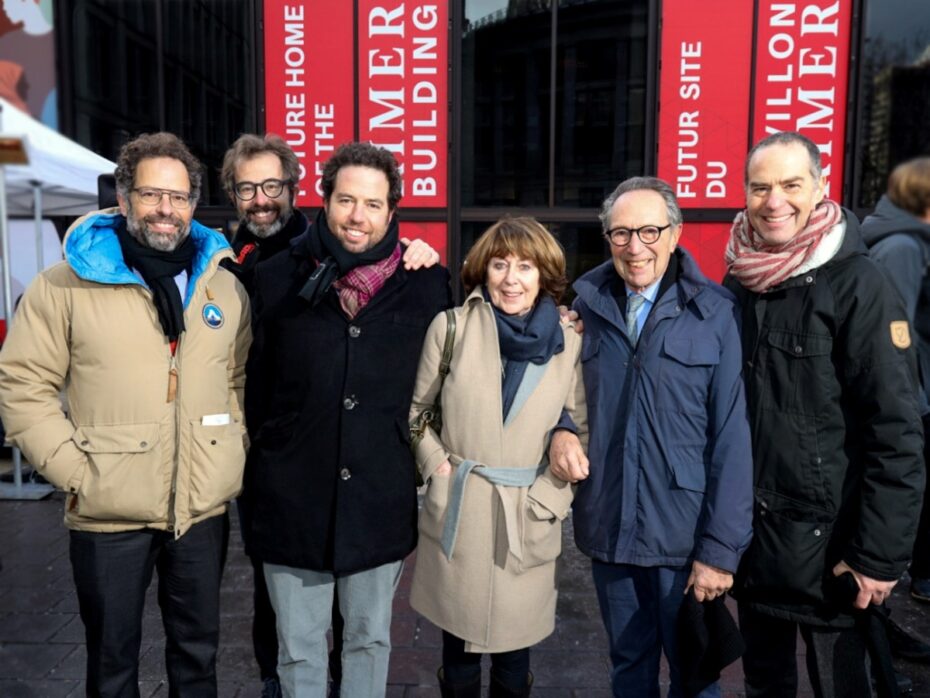 Donations totalling $13 million from McGill alumnus Gerald Rimer and the Rimer family will support a major renovation of the University's Leacock Building and build the foundation for a future Institute for Indigenous Research and Knowledges (IIRK) at McGill.
A $10-million gift from Gerald Rimer is earmarked for the transformation of the 60-year-old Leacock Building into a modern facility to support the educational needs of students and faculty, facilitate experiential learning and foster interdisciplinary collaboration. A complementary $3 million gift from the Rimer family will support the establishment of the Institute for Indigenous Research and Knowledges to be located within the building.
The building renovation will include construction, modernization and new technological infrastructure; work is scheduled for completion in 2027. In recognition of Gerald and his late wife Judie, also a McGill alumna, the building will be known as the Rimer Building.
Indigenous knowledge and research
The IIRK will include an Indigenous Language Reclamation and Revitalization Lab that will support Indigenous students, faculty and community members in order to help preserve and grow Indigenous languages and cultures. Plans for the future Institute also include language labs, training and on-site knowledge keepers, as well as events and symposia, among other initiatives.
"On behalf of the McGill community, I would like to express our gratitude to Gerald Rimer and his family for these generous gifts, and for Gerald's longstanding support of our University," said McGill Principal Suzanne Fortier. "Together, these donations will help transform one of the most well-known buildings on our downtown campus and will also strengthen McGill's role in support of Indigenous language revitalization efforts."
Built in the 1960s in the Brutalist architectural style of the time, the 10-storey Leacock Building is located in the centre of McGill's downtown campus. It serves as home base for the Faculty of Arts community, housing departments in the humanities and social sciences, and accommodating a variety of offices, classrooms and meeting places for students, professors and administrative staff.
"These two gifts are timely for our academic community in many important ways," said Mary Hunter, Interim Dean, Faculty of Arts. "They will help update the building in order to increase user accessibility and comfort, reflect the current and future needs and aims of the Faculty's diverse population in equitable and inclusive ways, and lay the groundwork for initiatives in support of our community of Indigenous scholars and students."
"This initiative builds on McGill's commitment to Indigenous Studies and education," said Noelani Arista, Associate Professor, History and Classical Studies, and Director of Indigenous Studies. "The Indigenous Studies Program and the Indigenous Studies and Community Engagement Initiative would like to express our thanks to the Rimer family for their generous gift which provides both space and support for the future Institute for Indigenous Research and Knowledges."
Student spaces for collaborative work
The building renovation project will entail a variety of improvements including: more natural light in the central areas of the building, improved acoustics, greater accessibility for students with diverse needs, a more congenial and crowd-friendly lobby, flexible spaces, modern ventilation systems and student spaces for collaborative work. Along with the Gerald Rimer donation, the University will seek additional funding to complete the overall project.
The key objective of the Rimer Building in facilitating inclusivity, collaboration and community connections is particularly poignant for Gerald Rimer (BCom'56): he and his late wife, Judie (BA'62), were a true McGill couple who fully appreciated the diverse opportunities for learning, discovery and friendship at the University.
After graduating from McGill, Gerald Rimer went on to a successful career in the financial sector as founder of Index Securities, the predecessor firm to Index Ventures. Working with his sons, he developed Index Ventures into a premier international venture capital firm specializing in investments in information technology and life sciences companies.
Mr. Rimer is a longtime supporter of McGill. In 2012, he established the Judie Rimer Entrance Scholarship in honour of his wife and in 2017 he made a generous gift to the Desautels Faculty of Management to support renovations to the Faculty's Armstrong Building.
"I'm pleased to support the University and my family is proud to play a role in bringing students together, inspiring academic achievement and enhancing support for McGill's Indigenous community," said Gerald Rimer. "It is an honour for the Rimer family name to be synonymous with this building and these important initiatives."
The Leacock Building was originally named after Stephen Leacock, a lecturer and professor in McGill's Department of Economics and Political Science from 1900 to 1936, and a well-known Canadian humourist and author. Leacock retains a prominent place at McGill, most notably as namesake of the 52-year-old Leacock Lecture, a popular mainstay of the University's annual Homecoming celebrations.