The 2020 Montreal International Poetry Prize of $20,000 has been awarded to Harlem Valley Psychiatric Center by Victoria Korth, a gifted poet and practicing psychiatrist in Rochester, NY. A meditation on the intersection of humanity and medical practice, Korth's poem examines her personal experience with the Harlem Valley Psychiatric Center, where she has spent time as a practitioner and, earlier in life, as the daughter of a patient.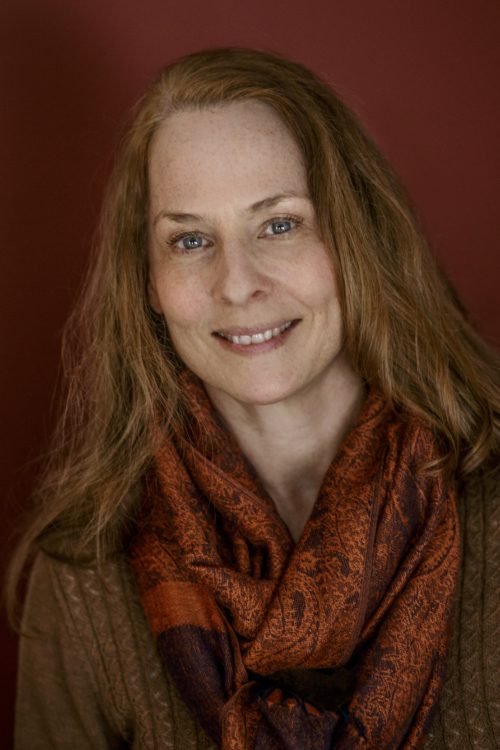 This year's judge, Pulitzer-Prize winning American poet Yusef Komunyakaa, chose the winner from a shortlist of 55 poems selected by an international jury of acclaimed poets. Calling the impetus for Korth's poem "empathic reckoning," Komunyakaa shares that "the poem's tone worked its way under my skin… For a moment, a glimpse of brutal reality, one that is deeply personal, becomes a shared revelation – one the speaker wishes could be undone." For Komunyakaa, "it is at this moment, the reader becomes not only a spectator, but fully initiated in the psyche of the poem where one almost sees through the speaker's eyes."
Poetry Prize managed by Department of English
Management of the Montreal International Poetry Prize, a biennial competition founded in 2010 by Montreal poet Asa Boxer, was transferred to the Department of English at McGill University in 2019.
For the 2020 competition, a panel of jurors from around the world collectively read more than 4600 entries from 107 different countries. Selection was based on merit alone – the jurors could not see the names of the poets. Each juror chose five poems to join the 55-poem shortlist, from which the 2020 judge, Komunyakaa, chose Korth's Harlem Valley Psychiatric Center to win the $20,000 grand prize. The anonymous nature of submissions for the Montreal Prize has resulted in an eclectic winner's circle whose members include a Torontonian bartender, an Anglican priest, a celebrated Australian poet, and, now, psychiatrist-poet Victoria Korth.
Blind submissions are not the only thing that distinguishes the Montreal Prize from other poetry competitions; for the 2020 competition cycle, the Prize instituted an accessible fee structure that allowed worldwide entrants to cover the cost of other poets' entries through anonymous online donations. Over 100 poets sponsored fellow entrants in this way. Further donations covered the cost of entries of poets from a wide range of countries, from Papua New Guinea to Kenya.
Opening digital frontiers for poetry
Harlem Valley Psychiatric Center and the shortlisted poems are currently posted on the Montreal Poetry Prize website and will be published as The Montreal Prize Anthology 2020 by Véhicule Press of Montreal.
With the 2020 Prize, co-directors Eli MacLaren, Michael Nicholson, and Miranda Hickman sought to create and endorse a global arts community, opening new digital frontiers for poetry and artistic connection in a time of crisis and isolation. It is their hope that readers of the Prize's shortlisted poems will join this community and experience what winner Victoria Korth calls "the healing factor in poetry." Korth elaborates, "When deeply moved we feel more whole. When more whole we are more human. When more human we are healed, although we may be dying or mad . . . The gift of [aesthetic] pleasure to the writer and the reader is, perhaps, the healing factor in poetry, one unique to the arts and essential for everyone."
The next competition will open for submissions in January 2022.
For more information: www.montrealpoetryprize.com or email montrealpoetryprize@mcgill.ca