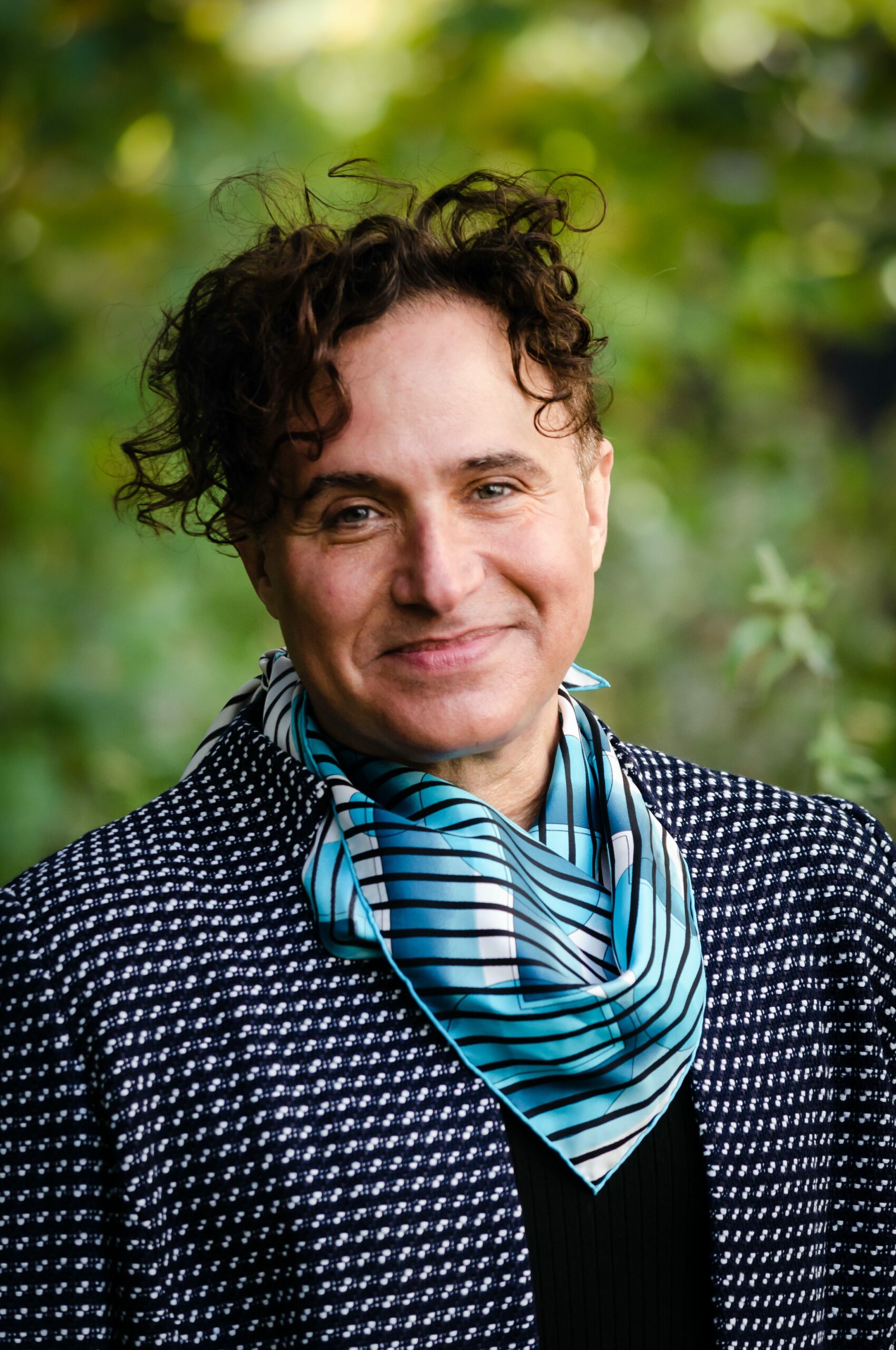 May 17 is International Day Against Homophobia, Biphobia and Transphobia. The day was created was created in 2004 to draw the attention to the violence and discrimination experienced by lesbian, gay, bisexual, transgender, intersex people and all other people with diverse sexual orientations, gender identities or expressions, and sex characteristics.
It also offers people an opportunity to reflect upon the importance of building more inclusive communities, including here at McGill.
"Having a more diverse and inclusive campus community means there is the potential for all to thrive at McGill," says Andrea Clegg, Equity Education Advisor, Gender Equity and 2SLGBTQ+ Education. "Having more diverse experiences actively represented on our campuses enhances and enriches the University's core activities of research, teaching, and service to the broader society."
"We need to continue to work towards building a campus environment where all students, staff, and faculty – including members of 2SLGBTQ+ communities – can reach their full potential. I don't think work in this area will ever be finished, and we also need to remain vigilant in ensuring that progress on 2SLGBTQ+ issues made thus far remains in place," says Clegg.
To mark the International Day Against Homophobia, Biphobia and Transphobia, the Reporter has prepared a series of Q&As with staff and faculty members of McGill's 2SLGBTQ+ community. We asked them about everything from their personal experiences as students – and later staff and faculty – who identify as 2SLGBTQ+, to the efforts McGill is making to support 2SLGBTQ+ people, to how instructors can make their classrooms more inclusive.
 "Building an inclusive campus community means marking internationally recognized days of significance that honour the experiences of diverse social groups that have faced adversity in higher education contexts. These commemorative efforts must centre the voices and experiences of McGillians who are members of those communities," says Angela Campbell, Associate Provost (Equity and Academic Policies).  
"For that reason, I am so pleased that colleagues who are members of our 2SLGBTQ+ community at McGill have agreed to share their perspectives as we mark the International Day against Homophobia, Transphobia, and Biphobia 2022. Their insights show that, while McGill is making strides in relation in relation to advancing EDI, we still have much important work left to do."
Darren Rosenblum
Darren Rosenblum's scholarship focuses on corporate governance, in particular on diversity initiatives and remedies for sex inequality. They joined the Faculty of Law of McGill as a Full Professor in August 2021, from the Elisabeth Haub School of Law at Pace University.
In 2018, they served as a Wainwright Senior Fellow at McGill Law, during which they taught a course on Sexuality, Gender and the Law.
Rosenblum clerked in the U.S. District Court of Puerto Rico (1996–1998), after which they practiced international arbitration at Clifford Chance, and at Skadden (1998–2004).
They wrote the first article of queer legal theory "Queer Intersectionality" (1994) and the first article on transgender prisoners "Trapped in Sing Sing" (2000). They have presented work on corporate board quotas in English, French, Spanish, and Portuguese. Notably, as a Fulbright Research Scholar in France, they performed a qualitative study on the French quota for women on corporate boards, which was presented at the French National Assembly in 2011.
What are some of the ways in which the McGill community is promoting EDI, especially in relation to 2SLGBTQ+ inclusion?
McGill has been mindful of inclusion in many ways to build and value a broad and deep 2SLGBTQ+ community among students and faculty. A stellar example of this was the Inaugural Martine Roy essay contest earlier this year. The contest, organized by the Center for Human Rights and Legal Pluralism, invited students to submit essays. The competition showcased our students' pioneering writing. I am consistently impressed by my straight and cisgender colleagues' efforts to make our Faculty inclusive.
 Thinking back to when you were a student, how much progress – if any – has there been in making classrooms more inclusive to 2SLGBTQ+ students?
The changes I have experienced are nothing short of mind-blowing. This past weekend was my 31st reunion from college and I remember attending a party in 1987 in which the windows were covered with paper to hide those attending. Now, most of our LGBT students are out, proud and integrated into student life fully. It gives me great pleasure to see them living normal lives – socializing and building their careers without stigma. I am grateful for subsequent generations that they don't have to grapple with the homophobia – internal and external – that confronted me.
How can professors make their classrooms more inclusive of diverse lived experiences among our students?
I make sure to include LGBT stories in all my classes. Part of making a space safe for LGBT students is ensuring that it is gender balanced and racially inclusive. In law classes especially, this is often easier said than done. My self-presentation makes it clear that I am non-binary, but a diverse classroom is not just about representation. It's also about ensuring our education includes a panoply of voices and perspectives.
Do we need to make space to discuss sexual or gender identity in the workplace and/or in the classroom? Why is this important?
 My research is on diversity in corporate leadership.  To me, good governance and effective workplaces demand an awareness of inclusion. As more firms recognize this value, we need to train our students to engage with all kinds of difference – not just of identity but also of ideas – in effective and empathic ways.
Some see diversity as a threat to power. What are the benefits, and perhaps also potential risks, of fostering and celebrating a more diverse community, at McGill and in the larger world?
Diversification necessarily challenges how we have structured our worlds of education and work.  As I've described in a recent work with Afra Afsharipour, the elites that have captured corporate leadership reflect a very small segment of the population. That capture resonates throughout our world. Change will disrupt ways we conduct our lives, but it need not pose a "threat" in the sense that effective inclusion can only fortify the institutions and values we collectively embrace.