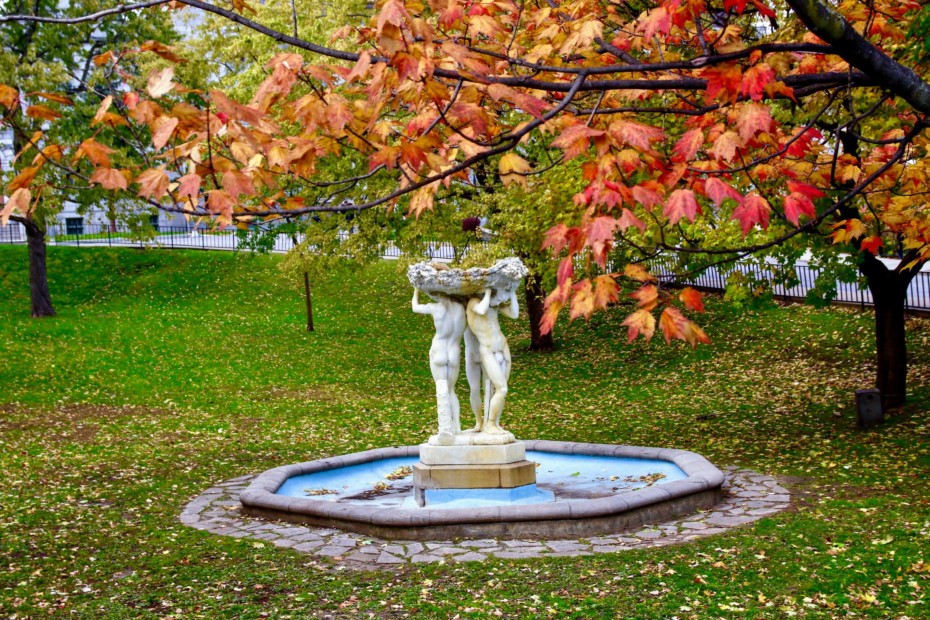 Since the launch of Vision 2020 in 2014, McGill's two-phase action plan for making sustainability a priority has reached members all across the McGill community. From institutionalizing sustainable lab practices to developing the Sustainable Event Certification program, the action plan has served as a framework for students, staff, and faculty working towards a more sustainable campus. Vision 2020 has also recently earned McGill the Honorary Member Award at the International Sustainable Campus Network (ISCN) Excellence Awards.
Overseen by the McGill Office of Sustainability and supported by the Sustainability Projects Fund, Vision 2020: Climate & Sustainability Action Plan (2017-2020) will be wrapping up at the end of the year. However, the momentum generated from several impactful years of Vision 2020 will not be lost as McGill transitions to its new 2020-2025 Climate & Sustainability Strategy.
Since the beginning of the year, the Office of Sustainability has held several consultation and engagement events to ensure that ideas and concerns of McGill community members are reflected in the new strategy. Despite the recent shift towards working and learning from home, consultations for McGill's next Climate & Sustainability Strategy (2020-2025) are currently continuing virtually through scheduled 1-on-1 calls and an online form in which individuals can provide opinions on what they would like to see reflected in the strategy.
Along with continuing to tackle Vision 2020's goals of achieving carbon neutrality by 2040, and attaining a platinum STARS rating from the Association for the Advancement of Sustainability in Higher Education (AASHE) by 2030, the 2025 strategy hopes to take on another long-term target for McGill to pursue.
According to Agathe Moreau, Sustainability Administrator at the McGill Office of Sustainability, the McGill community's demonstrated dedication and passion for sustainability plays a large role in the creation of the 2025 strategy and the development of such a participatory consultations process. The feedback received from this year's consultations have already proven to be useful in crafting the 2025 strategy.
"The input we have collected from our community is guiding our efforts towards building a third long-term target for our Climate & Sustainability Strategy," says Moreau. "The feedback we receive will help shape the content of the Strategy and catalyze concrete actions towards building a sustainable future at McGill."
The Office of Sustainability is also calling upon members of the McGill community to help vote on a name for the next strategy.
Visit the virtual consultations website to participate in the process. You can also visit the MOOS website to learn more about Vision 2020 and the upcoming 2025 strategy.