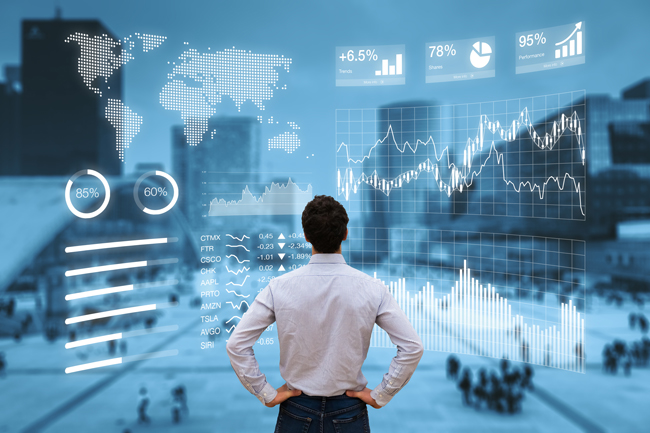 McGill's School of Continuing Studies is tackling head on the need for data analysis in the workplace.
The School of Continuing Studies has launched Professional Development Certificates in Data Science and Machine Learning and Data Analytics for Business, which are designed to respond to the rapid advent of machine learning and data driven business. The new programs are geared towards two diverse groups of professionals – those who code, and those who do not.
"In a field where many experts had to teach themselves the necessary skills, the new McGill programs fill a gap in effective and comprehensive data science training." says Nathanael Weill, Data Scientist at Mnubo Inc., a Montreal-based company that provides data collection, aggregation and management services on real-time data streams.
Professional Development Certificate in Data Analytics for Business:

This program is designed to help business leaders and managers develop the analytical mindset required to turn insights obtained from data analysis into business decisions and strategies. The program also addresses the leadership and management skills required to structure and lead data analytics teams and to create a data-driven organizational culture.

Professional Development Certificate in Data Science and Machine Learning:

The program aims to equip professionals with essential data science knowledge and skills required to manage, manipulate, analyze and extract value from data. It links essential mathematical and computational concepts to practical real-world, data-driven examples.
When discussing data, it includes information that a company or organization collects and processes every day. For example, retail transactions are recorded, but if they are analyzed and tracked they reveal trends, such as peak shopping days or biggest-selling items.
Managers need to understand the data that is collected in order to drive strategic business decisions, so that companies can react to changing demands. Decisions are increasingly complex as companies compete in a global marketplace.
"We listen to our students, to our instructors and keep our finger on the 'pulse' of industry needs. In creating this program, we worked with industry experts to create programs that their current and future employees would benefit from," says Inna Popova, Director, Non-Credit Programs, Career and Professional Development at McGill's School of Continuing Studies.
The School of Continuing Studies also offers a Certificate in Software Development that provides a foundation in effective planning, design and development of software applications and systems.
Enrollment in the two new data science programs closes on February 1. You can find more information on the School's website.
The School of Continuing Studies welcomes over 15,000 adult learners a year, who come from various professional and educational backgrounds. Programs and courses, offered part-time, are geared to people, who are working full-time, but want to enhance their professional skills, change their career or master a new language. All Professional Development courses, workshops and seminars qualify for Quebec's Corporate Education Tax Credit. McGill students, staff and alumni are also eligible for discounts specific to each course.