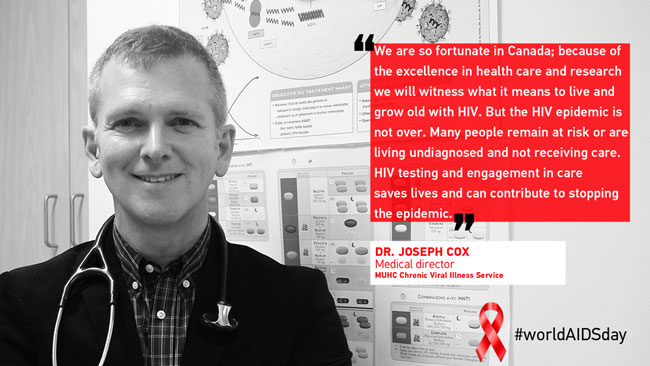 By MUHC Public Affairs
Dec. 1 is World AIDS Day. It is a time to celebrate research advances in prevention and treatment, improved accessibility to therapies, and increased awareness and understanding of the human immunodeficiency virus (HIV) that causes AIDS. It is also a time, however, to remember that despite encouraging statistics, the global epidemic continues.
At the McGill University Health Centre (MUHC) and the Research Institute of the MUHC, our researchers, doctors, students and employees are all contributing in their own ways to halting the spread of HIV and offering the best possible care to those who are affected by the disease, bringing them hope and comfort. Here are some of their faces and messages.