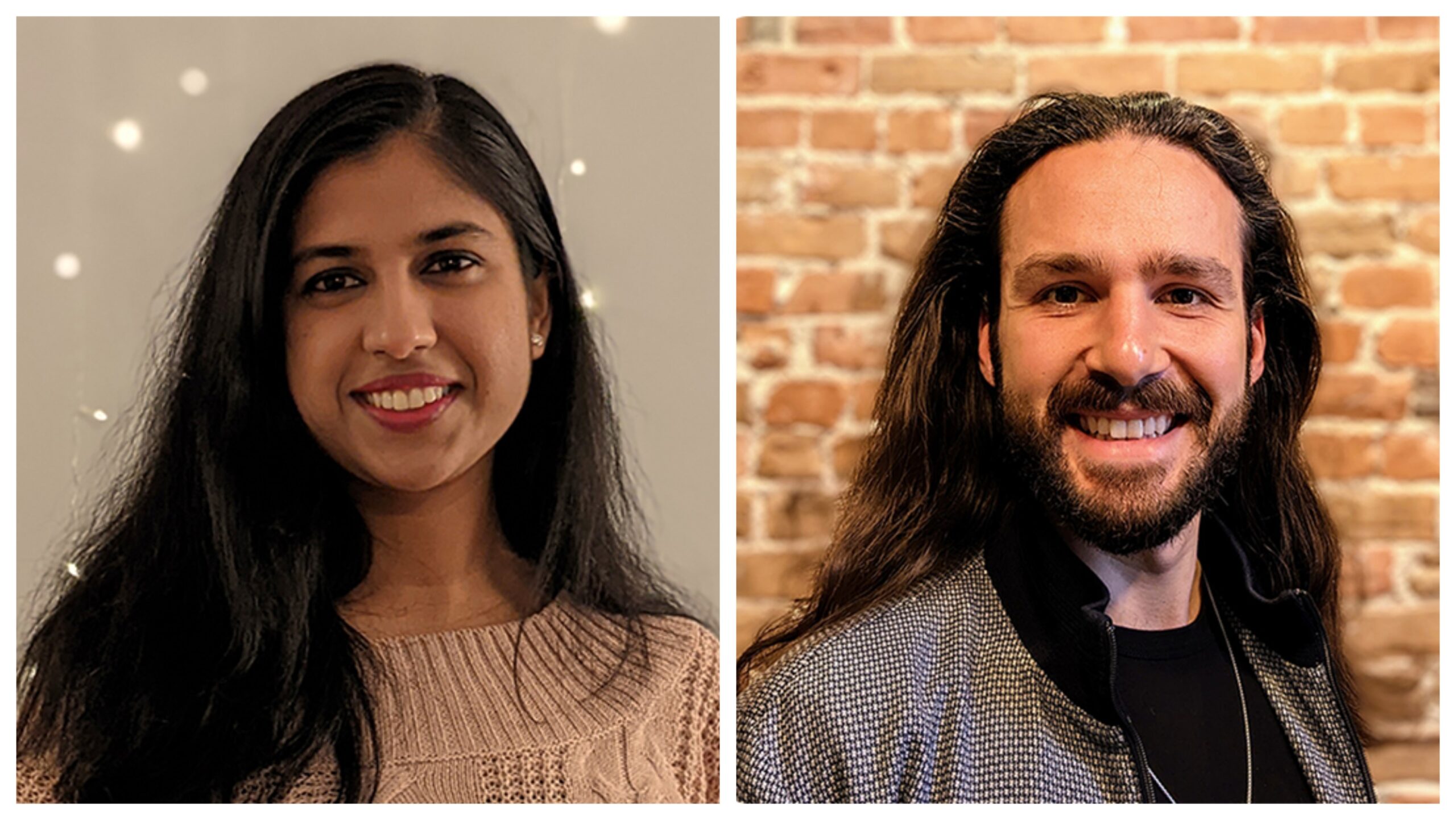 Two McGill students are among this year's 10 recipients of Borealis AI Fellowships. Borealis AI is a Royal Bank of Canada research institute focusing on state-of-the-art and ethical AI. The fellowship program encourages "emerging AI and Machine Learning talent at Canadian universities to advance the field to the benefit of humankind."
The McGill recipients are:
Arushi Jain, a PhD candidate researching safe reinforcement learning.
Andrei Lupu, a Master's student researching collaborative multi-agent reinforcement learning and human-AI coordination.
Jain and Lupu are conducting their research at McGill and Mila, a Montreal research institute partnership between McGill and Université de Montréal, with links to Polytechnique Montréal and HEC Montréal.  Both students are co-supervised by McGill professor Doina Precup.
This year's fellowship cohort were selected from universities across Canada.
According to the Tortoise Intelligence Global AI Index, Canada ranks fourth in terms of AI talent globally. The Borealis AI Fellowship aims attract and retain even more AI talent in Canadian research institutes.
"There is a global competition for AI talent underway," says Borealis AI head Foteini Agrafioti. "Given the critical and growing role that AI and Machine Learning play in our societies and our economies, it is vital that Canada continue to attract and retain the world's best AI and ML research talent. Borealis AI is proud to provide opportunities for talent to develop and thrive in the Canadian AI ecosystem."