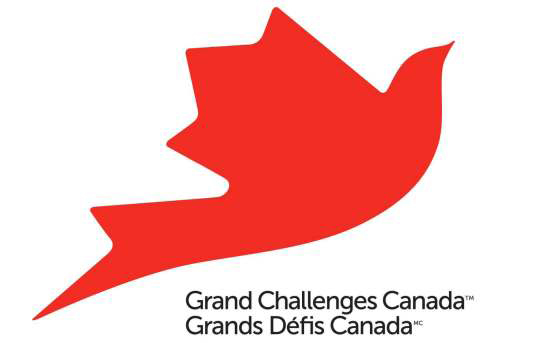 By Meaghan Thurston-Dawes
Grand Challenges Canada, funded by the Government of Canada, announced a $1.2 million investment in 11 new global health innovations at the 15th La Francophonie Summit in Dakar, Senegal, on Saturday, Nov. 29. Two McGill research projects will benefit from the funding, led respectively by Faculty of Medicine professor Dan Deckelbaum and Professor Scott Bohle, Department of Chemistry.
Prof. Deckelbaum's project is aiming to combat one of the leading causes of mortality in low income countries worldwide, traumatic injury. In the video (see below) produced about the project, it is claimed that injury causes as many deaths annually as malaria, HIV and TB combined, or more than five million lives.
By introducing a simple, but innovative tool already in use in North American trauma systems to health care teams in Mozambique, Deckelbaum sees an opportunity to change the tide in this global health issue. An electronic app will assist health care practitioners in low-income areas to follow injury patterns and trends by recording information about the patients such as, the geographical location injuries take place, the age of injured patients, and the causes of their injuries. The app requires no internet connection to use.
"The introduction of our innovative electronic trauma registry allows for rapid and real-time data collection and analysis essential in resource limited settings. This will set the foundation for surveillance, education, and implementation of effective policies to reduce the burden of injury," says Deckelbaum about the project.
Professor Scott Bohle is tackling an equally urgent health crisis, Onchocerciasis, also known as river blindness, the second most common cause of blindness due to infection. River blindness is caused by a parasitic worm that lives in the skin, and affects 37 million people in sub-Saharan Africa. A video produced about the project demonstrates that the diagnostic method currently employed requires healthcare providers to take a skin sample from patients, putting those affected at risk of further skin infections.
Answering the need for an easier, painless diagnostic method, Dr. Bohle's team has developed 'Onchoflash,' a diagnostic tool that uses fluorescent "markers" in the form of a skin patch. The process could be as simple as exposing skin to a light attached to a cell phone, providing users with an easy to read diagnosis. The tool will be tested at the University of Buea in Cameroon and at McGill.
"The goal is an inexpensive, non-invasive rapid diagnostic tool that can be placed in the hands of the communities," says Prof. Bohle.
Both projects will be implemented in member states of La Francophonie. La Francophonie is an international network of 77 states and governments that share the use of the French language. Canada's membership of La Francophonie highlights the country's linguistic duality and its attachment to the shared values of La Francophonie.
Learn more about Dan Deckelbaum's work on a electronic trauma registry in low income countries by clicking the video below.
To learn more about Scott Bohle's work to improve diagnostic tools for Onchocerciasis, click the video below.