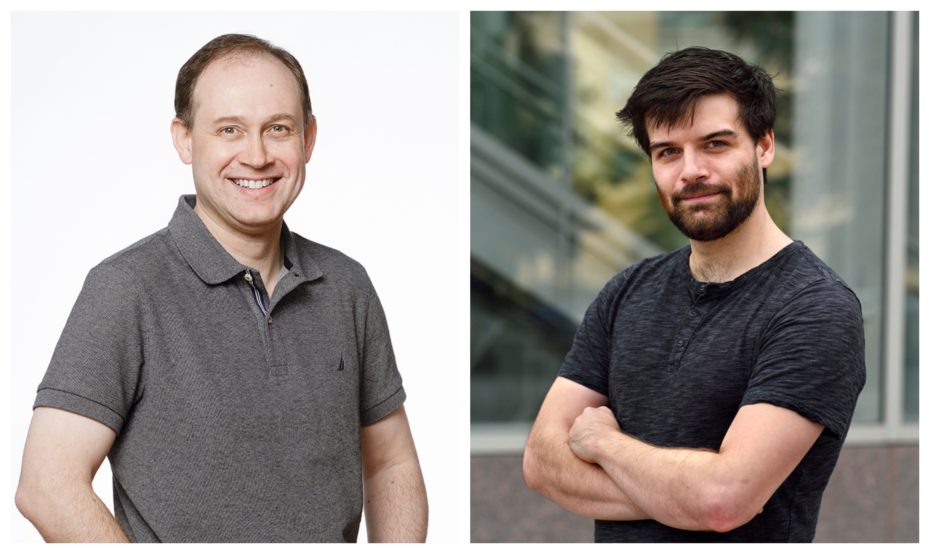 As part of the Pan-Canadian AI Strategy,  the Canadian Institute for Advanced Research (CIFAR) announced the expansion of the Canada-CIFAR AI Chairs program, bringing the total number of chairs from 29 to 46.
Two of the new AI Chairs will go to McGill's Geoff Gordon and William L. Hamilton, both faculty members of McGill's School of Computer Science.
The prestigious Canada CIFAR AI Chairs program, funded by the Federal government with $86.5 million over five years, provides researchers with long-term, dedicated research funding to support their research programs and help them to train the next generation of AI leaders. The AI Chairs program aims to increase the number of outstanding artificial intelligence researchers and skilled graduates in Canada, and to enhance Canada's international profile in AI research and training.
"The Canada CIFAR AI Chairs Program is core to Canada's ongoing leadership in machine learning research and training," says Dr. Elissa Strome, Executive Director of the CIFAR Pan-Canadian AI Strategy. "As the first country to develop a national AI strategy and the birthplace of deep learning, Canada is uniquely positioned to advance machine learning research and responsible AI."
William L. Hamilton is an Assistant Professor in the School of Computer Science. His research focuses on deep learning, graph representation learning, and natural language processing – with a current emphasis on deep learning with structured, relational data.
Geoff Gordon is an Adjunct Professor at the School of Computer Science, the Research Director for the Microsoft Research Montreal lab, and a Professor in the Machine Learning Department at Carnegie Mellon University. His research interests include artificial intelligence, statistical machine learning, educational data, game theory, multi-robot systems, and planning in probabilistic, adversarial, and general-sum domains.
The 46 Chairs are named in partnership with Canada's three national AI Institutes: Amii (Edmonton), Mila (Quebec) and the Vector Institute  (Toronto), as well as twelve universities and hospitals across the country.
More information on the Canada CIFAR AI Chairs Program and the full list of chairs is available online.