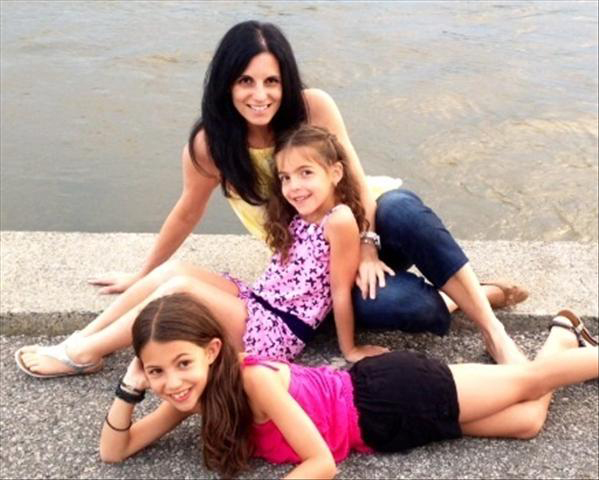 Grateful mom steps out of her comfort zone to raise funds for the Children's Hospital
By Neale McDevitt
Early into the interview, Alessandra Celani wants to make one thing perfectly clear. "I don't have any dance background. None," she says, laughing. " Zero. Zero dance background. And if you had told me I was going to dance in front of 500 people I would have said you're crazy."
But on Feb. 3, that's exactly what Celani will do when she takes the stage as one of the hoofers in the Just for Kids Foundation's annual Dancing with the Stars fundraiser. The goal for the event is to raise money to help furnish the Montreal Children's Hospital's Otolaryngology and Urology departments with urgently needed state-of-the-art medical equipment.
Despite her trepidation ("Sometimes, I ask myself 'Why am I doing this?'" laughs Celani) this is not an exercise in masochism. For Celani, it is a labour of love. "This is my way of saying thank you," she says.
Celani knows the Children's well, too well, she says. One of her daughters was a regular patient there, beginning when she was just 10-months old until she was five. "She's doing wonderfully now," says Celani when asked for an update on her daughter.
Although Celani, Coordinator for the Obstetrics and Gynecolgy Residency Training Program, doesn't like to dwell on the particulars of her daughter's condition, she has no qualms about handing out praise for the staff at the Children's. "Like many families, we were certainly [at the Children's] more often then we wanted to be," she says. "But everyone there was so wonderful. These people are so dedicated and they work so hard. It is really something.
"It was such a stressful time but everyone we met went out of their way to make sure my daughter was comfortable and we were comfortable," continues Celani. "They are so calm and so good at what they do – it was so reassuring.
"This is just my way of trying to pay some of it back," says Celani. "Hopefully, this will help other families in the same situation."
The gala's theme, "A Step in Time," promises to transport the audience through decades of dance and musical styles. Celani will be performing a burlesque number as part of a group dance. None of the members of her team have prior dance experience. But before people write them off, they should understand just how serious these novice dancers have taken the challenge.
They've been practicing every Sunday for several hours since November. Not entirely satisfied with their progress, the group has added extra practice times during the week. "We've also been videotaping ourselves, so I play my little tape and I practice at home with my kids," says Celani "They are probably better than me – I'm always asking them 'How do you remember the steps?'"
While Celani admits she was had a few moments of the why-am-I-doing-this jitters as the soirée approaches, she just thinks about her daughter to boost her morale.
Sure I'm going to be dancing in front of people and it is a little intimidating, a little hard. But when I think about my daughter and everything she went through, it's nothing," says Celani. "I'm dancing. I'm having fun."
In fact, the soccer-player-turned-dancer admits that the experience has tapped into a hidden part of herself. "I must say, I love it. It is so liberating," she says. "I'm very conservative and shy – but this doesn't allow it. You can't be shy. You just have to dance. Everything in my day is so serious, so structured – but when you go to practice, you just let yourself be free with no reservations. It is very liberating."
Help sponsor Alessandra Celani's fundraising efforts.
Learn more about the Dancing with the Stars event or to buy tickets for the gala.