Nellie Voudouris and Samuel Lewis Sewall have won this year's Dean of Students Award for Excellence in Undergraduate Academic Advising.
Voudouris, faculty advisor in Faculty of Arts, and Sewal, a chemistry faculty lecturer, were nominated by students and colleagues for their dedication, helpfulness, empathy, respect, advice – and everyday kindness.
Established in 2015, the award is presented annually to one administrator and one professor in recognition of "the integral and valuable contribution that academic advising makes to undergraduate student life at McGill."
"McGill has my back"
Voudouris is an advisor in the Office of Advising and Student Information Services (OASIS) and supervisor of the Arts Student Advising Program. Herself a McGill graduate in history and art history (BA'90), she started at OASIS in 1996, and won the National Academic Advising Association Certificate of Excellence in the Primary Role category in 2011.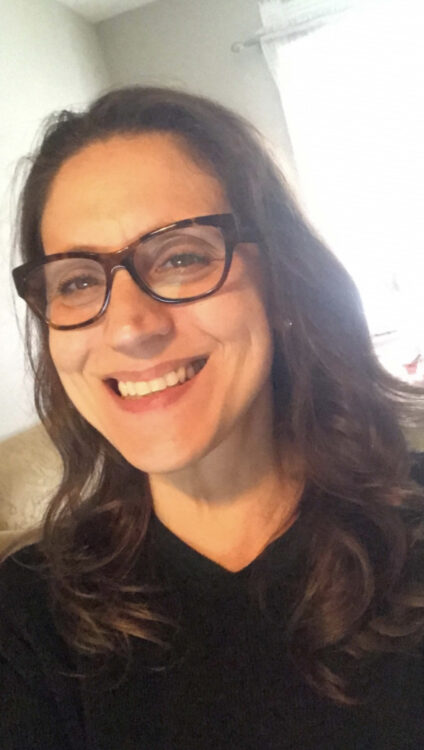 Charlotte McCormack, a fourth-year Liberal Arts student, said that Voudouris' "compassion, empathy and rich expertise in career planning has transformed my experience at this institution. I was failing my courses before I met with Nellie, and now, I have straight As. I must attribute a lot of my success to her, as she guided me through programs and aided me in discovering my niche in a way that no other advisor did."
Yvette Yang was even more effusive.
The fourth-year political science major has recently returned to McGill after depression forced her prolonged absence. She credits Voudouris for being "very understanding of my difficulties… [She] gave me all the support and warmth when I was at rock bottom in my life. Because of Nellie, I got in touch with the humanitarian side of McGill. I was able to continue to study despite my severe illness. Because of her, I am not afraid of returning to McGill, even though I am still not in excellent shape, because I know McGill has my back… Nellie has demonstrated the rare quality of an educator that always puts her student first. She was available and approachable. Above all, she cares."
Yang added: "This is emotional… because I have not spoken to Nellie for nearly four years…. I had to stop my study and I felt so sorry that all her effort was wasted on me that I stopped emailing her."
She seized the opportunity to nominate Voudouris for the award upon her return to campus.
Voudouris was modest about her award.
"I don't think it's me who deserves the credit. I just give students advice – they just follow it. It's all them."
That little push gives confidence
Voudouris recalled feeling overwhelmed as an incoming student who was also working a 30-hour-a-week job. An advisor counselled her wisely to reduce her course load, which made "a big difference. This one person took the time to listen to me and it turned things around."
"You need to believe in yourself, and sometimes you just need to hear it from someone. I think that makes a difference…That little push gives you confidence."
With her background in art and history, she didn't think she would become an academic advisor. But McGill was hiring students, and one day, she was asked to go behind the counter. Being shy, she was intimidated but willed herself to get out of her comfort zone.
By the third student who asked a question – about an appointment or a class change – "I noticed that I was really good with people. I could actually answer their questions."
She was eventually offered a job at OASIS and completed a Masters' in educational studies simultaneously at Concordia University, doing her thesis on student retention.
For the last 25 years, she has applied the lessons she set out in her thesis.
It isn't all harmony though – she often has to say "no" to students' demands.
"But the thank yous that I get are usually from the ones I said 'no' to."
"It's the best job on campus, I'm very lucky," said Voudouris. "And it's an honour and a privilege just to help all these students."
Important to find balance
Similarly, students pointed to chemistry lecturer Samuel Lewis Sewall's availability, attentiveness to their issues and ability to contextualize.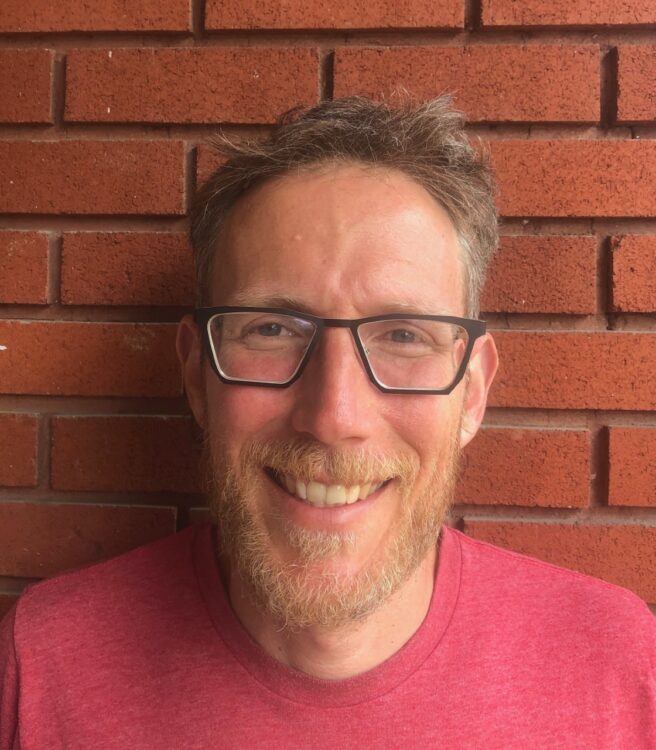 "Dr. Sewall has a phenomenal ability to answer school-related questions with the gravity they deserve, while also reminding the students of the world beyond grades," said Jessica Bennett, who will begin her third year as a chemistry student this fall and is the incoming vice-president (External) of the Chemistry Undergraduate Student Society (CUSS). "Dr. Sewall ends every meeting with a conversation [about] something other than school."
She called that refreshing and a reminder that although school is important, "it is not the only part, and it is ever important to find that balance. Overall, Dr. Sewall's honesty, dedication and ability to help the students see the bigger picture set him apart."
Catarina Campanella, incoming president of the CUSS who is also about to start her third year in chemistry, said that "Dr. Sewall remembers your name and will never walk past you in the hall without stopping you to inquire about how classes are going or if you've seen the latest hockey game. Although simple, these acts of kindness and respect to students are monumental and let us know that there is someone watching out for us outside of class."
Sewall said that depending on the season, he spends between 10 and 40 hours a week on advising students.
"At times, most of my time is spent on advising, like around now with course registration, there's just a lot that comes up – incoming students around graduation time."
In the course of teaching, he can glean problems a certain student may be facing and may schedule a meeting to discuss issues, such as a class that Sewall thinks does not fit with the degree that student is pursuing.
"The bulk of it would be putting together schedules and work with students, combining their majors and minors, or the constraints they might have if they they're working. So they take a part-time (course) load. It's how to balance things together."
COVID restrictions vs. course requirements
Chemistry requires a heavy mandatory in-person lab presence, which Sewall says "necessitated a fair amount of manoeuvring" during the COVID lockdown.
"In the winter, we actually ran all of our regular 200 level course labs in person, with restrictions on the number of students that could be in at any given time."
Sewall worked with students who, in order to abide by restrictions, were not able to attend their lab courses by suggesting alternative courses, or allowing them to attend lectures instead.
"It was a bit miraculous… quite the jigsaw puzzle," he noted.
Sewall, who became lecturer in 2012 and is now Director of Undergraduate Studies, also graduated from McGill.
He paid homage to two predecessors as director of undergrad studies, James Hogan during his student days in the 1990s and, Gonzalo Cosa, his immediate predecessor, both of whom were an inspiration to him in his advisory capacity.
Hogan "was great. Everyone felt like they could go to go to him and get their questions answered. You came away thinking, 'OK, now I know what I'm doing. I know how I going to graduate. Everything is making sense'."
Cosa left him "a well-oiled machine."
Campanella recalled an "entire class being enamoured" of a tie-dye lab coat favoured by Sewall.
"Inspired by how great of a professor Dr. Sewall was, CUSS organized an entire tie-dye event in honour of his nonchalant composure and his fabulous style."
"University is an intimidating place but [in my two years at McGill], I always knew I could rely on Dr. Sewall to help guide me through the hectic journey of undergraduate studies."