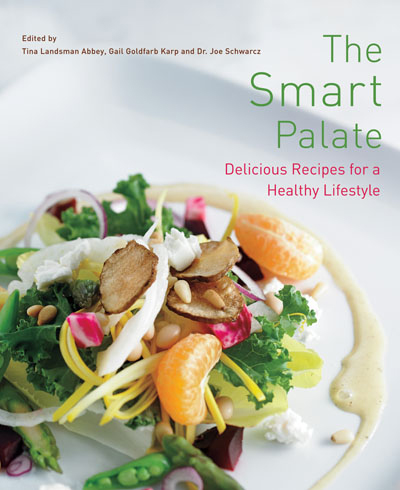 The Smart Palate, a cookbook that is raising funds for cancer research at McGill's Rosalind and Morris Goodman Cancer Research Centre, has won a pair of prestigious prizes at the Gourmand World Cookbook Awards 2015, in Yantai, China.
The book, which was edited by Tina Landsman Abbey, Gail Goldfarb Karp & Dr. Joe Schwarcz and published by McGill-Queen's University Press, was named Best in The World in the Fund Raising, North America category; as well as earning first-place in the Health and Nutrition, Institution category.
Featuring more than 180 tasty and nutritious recipes, along with chef's tips and smart food facts, this beautifully illustrated cookbook was written for people who are health conscious and passionate about food. The cookbook costs $40 (plus tax) and all proceeds from sales support ground-breaking cancer research being conducted at the Rosalind and Morris Goodman Cancer Research Centre.
The Smart Palate is available at most major retailers, including Indigo and Amazon.