The 10 grant recipients of this year's McGill Engine's TechAccel summer program cover a wide variety of projects – everything from curating Afrobeat music to inventing a better toothbrush.
The triannual TechAccel program, which has distributed more than $160,000 over the last five years from the Faculty of Engineering Innovation Fund, is designed to help McGill Faculty of Engineering students develop their technologically-based ideas that have business or social impact potential.
Katya Marc, associate director of the McGill Engine Centre, said that the program grants a maximum of $5,000 per team, that the lead applicant must be a current Faculty of Engineering student and that grants are for teams rather than individuals. The goal is to help early-stage ventures to progress to the next level, including finding their product-market fit.
The actual grants for the summer cohort totaled $34,700, an average of $3,470 per team.
Each team is assigned a mentor, one of McGill's two part-time technological entrepreneurs in residence, Michael Avedesian and Andrew Csinger. The McGill Engine has now also recruited volunteer business mentors to provide additional support for future cohorts.
Afrobeats music platform
Olisa Okonkwo, who co-founded Afrobeats Central and is its creative director, said that "the idea we had is to create a centralized platform for up-and-coming Afrobeats artists."
The U4 McGill electrical engineering student said that musicians tend to concentrate on the artistic side, but have difficulty penetrating the distribution channels available for them.
Okonkwo said that Chikezie Ariahu, a web designer, digital curator and McGill electrical engineering graduate, came up with the idea for a platform that curates Afrobeat music playlists for Spotify, YouTube and others channels after a playlist that he put on YouTube garnered more than 30 million views.
With third co-founder and lead developer Ellina Kouam-Sangona, also a McGill Engineering grad with a minor in software engineering, the venture is in the process of getting a solid foothold in Afrobeats music, with the goal of becoming a media company. Okwonko added that once that's accomplished, the company has plans to expand beyond the Afrobeats genre, but only after its presence in Afrobeats is firmly established.
"My role is to advise on how to grow the company," said Okonkwo. "In future, we want to attract more curators and play-listers, and we'll provide the platform."
Building a better toothbrush
For Shlesha Van, the inspiration came from a visit to her dentist, who found no fewer than 11 cavities. That spurred her attempt to find better oral care solutions.
In an interview from Ghana, the fourth-year McGill mechanical engineering student and Ora-3D founder said that her dentist stressed the correct brushing technique. But researching the issue, she was shocked to discover that she was far from the only one who had got it all wrong. Analysis showed that about 90 per cent of us routinely brush incorrectly.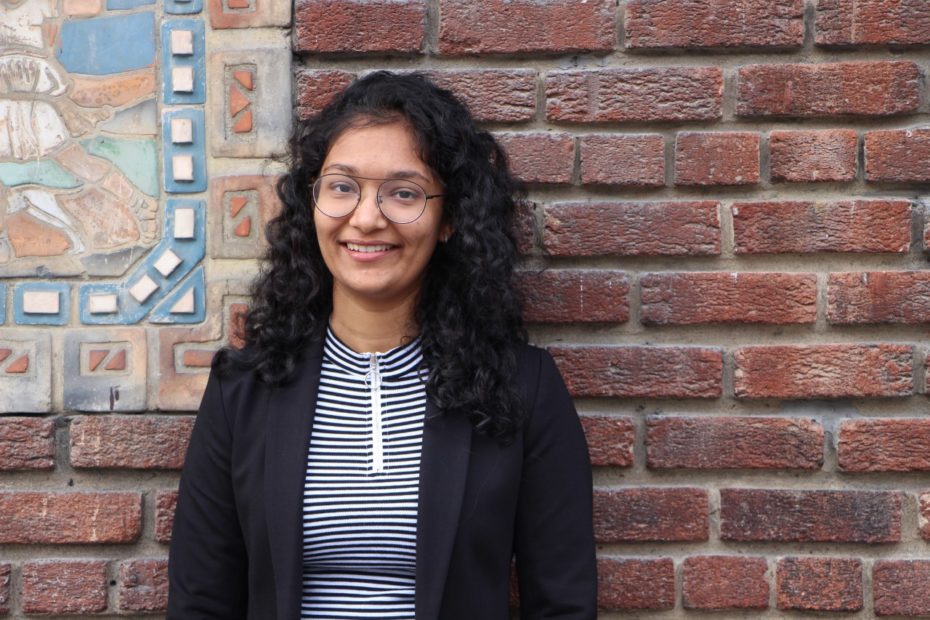 Generally, dentists recommend placing the brush at a sharp angle – about 40-45 degrees – at the gumline and to apply gentle strokes – the so-called BASS technique.
Cavities, sensitivity and gum disease are widespread problems, and yet are preventable using best practices. Van's mission, accordingly, is to bridge the gap between dental recommendations and technology.
"Toothbrushes were designed (centuries ago) and there have been no improvements since then, (their efficacy) still depends on the user," said Van. "Ora-3D is a complete redesign, 3D dimensions in which the bristles are at an angle to simulate the BASS technique. It covers both upper and lower jaws simultaneously in 3D."
Van said that over the next year, she plans to scale up the start-up on a full-time basis.
The actual toothbrush design is confidential for now, but Van stressed the value of McGill Engine's TechAccel not only for funding the initial phase of her project but also for helping her believe in herself as a student entrepreneur.
She expects to grow Ora-3D through Montreal's start-up community ecosystem – and ultimately to contribute to the general community's health.
"We're now in the late R&D phase and working to develop prototypes for clinical testing."
Art and technology merger
Acrylic Design & Technology has big ambitions – "revolutionizing the world of consumer art."
Co-founded by two McGill mechanical engineering students, serial small-scale entrepreneur Chloë Ryan and Celeste Nantel, a former robotics enthusiast who has pivoted to entrepreneurship, Acrylic Design & Technology combines abstract art by artists with robotics and automation to create acrylic paintings on canvas using high-tech – and fast.
"We don't believe that art and technology are on either ends of a spectrum. By collaborating with artists and enhancing with technology, we are able to offer unique, ethical and affordable acrylic paintings to bring colour to any space," the co-founders' website notes.
"We are looking forward to developing the technology in various interesting directions in the art world in the future," Nantel added in an email.
Marc noted that both the Ora-3D and Acrylic projects were included in a four-week summer program for the Women Founders Project offered by Front Row Ventures, which calls itself Canada's first student-run venture capital fund that invests in student-led start-up projects.
Not so cookie-cutter
Jiayuan Wang teamed up with Félix Montgrain to launch Cookiestruct, on the conviction that cookie-munching and high-tech are not mutually exclusive.
Wang, a Shanghai native and fourth-year McGill mechanical engineering student, said that Cookiestruct makes cookie cutters using 3D printing.
But the term cookie cutter is paradoxical, given that the moulds are custom-made, design-specific and individually produced to replicate precisely customers' drawings and designs.
Customers send Cookiestruct instructions, an image or a picture – it could be an employee's face, a logo or be text – and the start-up shapes the recyclable, food-safe and compostable moulds made of PLA plastic by printing them in 3D printers.
Wang said he got the idea "baking for my host family back in the U.S.", where he attended Nansemond-Suffolk Academy high school after leaving China and before coming to McGill.
With Montgrain, an outside businessman "with extensive knowledge in marketing and sales," the start-up has so far targeted families and individual baking enthusiasts in this COVID-19 era. The next step is tackling special and corporate events "in the near future."
"Events is where the money's at."
Wang first received funding from the McGill Engine in 2019, and additional help from this summer's internship program to hire three interns, one each for social media, software development and web development. McGill Engine paid for one intern, while the other two were paid by the business pair with equity stakes.
Cookiestruct received $1,200 from the summer grant and another $4,500 for the summer intern.
"That was a huge help," said Wang.
The fledgling company so far has received orders from 300 customers in the past few months and racked up more than $5,000 in sales.
The goal is to become "a one-stop shop for everything baking related," said Wang, whose cookie cutters are sold at La Licornerie, an eclectic Montreal gift shop.
The start-up donates a portion of sales to Breakfast Club of Canada, which provides meals for children living with food insecurity.
The McGill Dobson Centre for Entrepreneurship's Dobson Cup program "is next on our to-do list," said Wang.
Get the complete list of TechAccel 2020 summer grant recipients online.