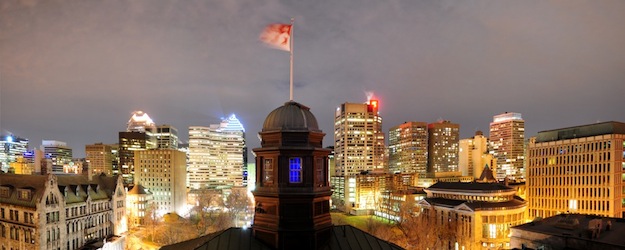 By McGill Reporter Staff
Teaching assistants at McGill approved a new contract that includes pay increases over the next three years and a guarantee of three hours of paid pedagogical training for first-time TAs.
The TA bargaining unit of the Association of Graduate Students Employed at McGill (AGSEM) voted 77.6 per cent in favour of the agreement at a special general assembly on Nov. 24.
Under the accord, TAs will get a salary increase of 1.2 per cent annually for three years, in line with Government of Quebec salary guidelines, the University said. The agreement provides an additional 1.8 per cent increase for the first two years of the contract, as compensation for statutory holidays.
"We are very pleased to have reached this agreement with AGEM and feel it is a fair and realistic agreement," said Michael Di Grappa, Vice-Principal (Administration and Finance).
Renaud Roussel, Bargaining Committee Chairperson for the union, said in a statement that "the main goal of the bargaining committee was to secure the best possible agreement. Not only have we preserved all our rights as employees and union members, we have also strengthened numerous aspects of our contract and obtained a new clause on pedagogical training that is among the very best in Canadian universities."
The pact calls for a minimum of three hours of paid training for first-time TAs. Topics to be covered in these sessions include: planning and leading effective conferences and discussions; grading in the humanities and social sciences; grading in the sciences; teaching and learning in science labs; interacting with students and course supervisor; preparing lectures and tutorials; and advanced-level grading and feedback in French. The topics are subject to change based on participants' feedback and consultation with the union.
Rates of pay for TAs, including vacation pay and statutory-holiday compensation, will be set at $25.74 as of Jan. 1, 2012, rising to $26.51 in January 2013 and $26.83 in January 2014. The contract will remain in effect until June 30, 2014.
The union said other gains include a consultation process between the union and the University's management regarding TA appointments of less than 45 hours per term, and protections against claw-back of other sources of funding for graduate students who take a job as a teaching assistant.