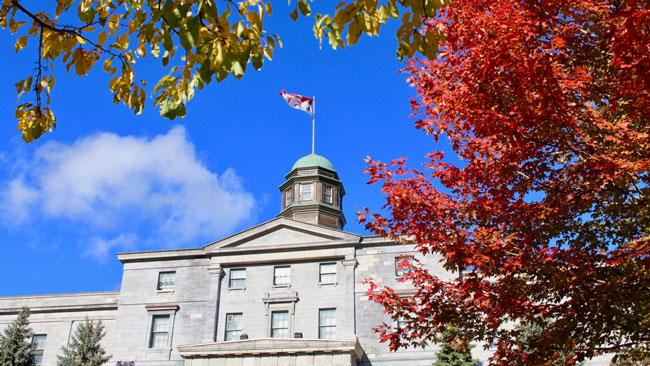 By McGill Reporter Staff
For McGill promoting diversity is a matter of fairness and equity. The new University wide employment equity survey is one of McGill's employment equity measures. Information gathered in the survey will help the University better understand who we are as a group, and how we are doing in terms of diversity and inclusion.
"McGill is committed to the view that openness to diversity in all its forms enriches learning and research environments. Diversity also furthers academic excellence," says Angela Campbell, Associate Provost (Equity and Academic Policies), and Professor in the Faculty of Law. "Through our equity efforts, we seek to ensure that the fullest possible range of qualified candidates seek and obtain opportunities at McGill – whether as students, faculty or staff."
Tynan Jarrett, McGill's Employment Equity Advisor, says, while the survey will not provide all the answers, it will provide a solid basis from which to move forward. "The survey is one benchmark to help us understand where more work is needed to address systemic barriers to employment and promotion for members of designated equity groups, specifically racialized people, people with disabilities, women, LGBTQ people, Indigenous people and ethnic minorities," says Jarrett. "Of course, numbers never tell the full story, and we are interested in more qualitative sources of data as well, but the survey information remains extremely valuable in guiding our work."
All McGill employees are strongly encouraged to complete the survey (doing so takes under one minute!)
McGill University is committed to the view that promoting diversity is a matter of fairness. These aspirations align with McGill's Employment Equity Policy and the commitment to expanding diversity within McGill's new Academic Strategic Plan 2017-2022.