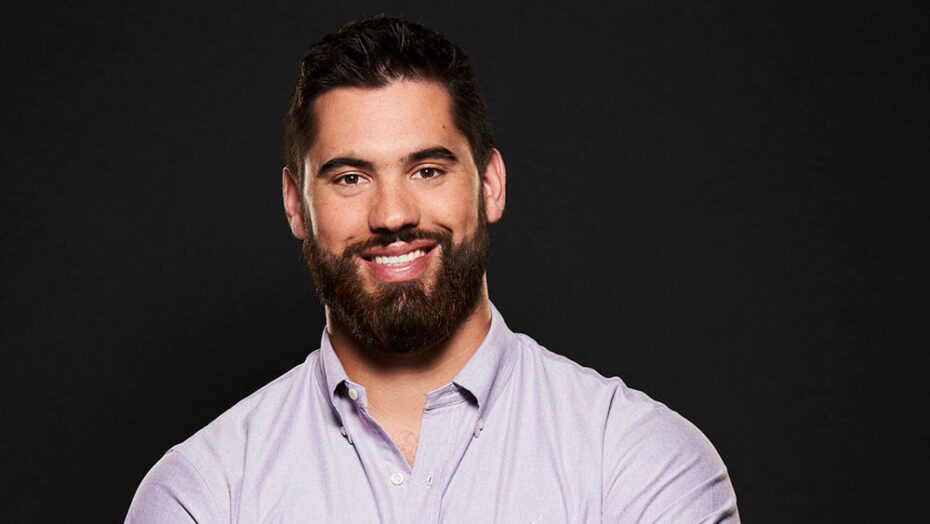 Tomorrow, March 31, people are invited to Celebrate 200, McGill's virtual 200th anniversary party. The virtual celebration will be hosted by two McGillians – famed NFL player and frontline healthcare worker, Laurent Duvernay-Tardif, MD'18, and student reporter and President of the Black Students Network at McGill, Heleena De Oliveira, BA'21.
Both co-hosts represent some of the best qualities of McGill, including intelligence, perseverance and a commitment to serve.
In advance of Celebrate 200, we are profiling both Duvernay-Tardif and De Oliveira.
****
When Laurent Duvernay-Tardif made history in May 2018 by becoming the first active NFL player to earn a medical degree, he fielded questions from a media scrum in front of the Arts Building just minutes after receiving his diploma.
"Don't get me wrong, football is an awesome opportunity, and not everyone can make a living playing it," he said at the time. "At the same time, being a doctor is more than [earning a living]. You get to treat people, you get to change lives. It is an honour to be part of this community and I take that responsibility very seriously."
At the time, it was a great soundbite.
Last year, Duvernay-Tardif put those words into action. Just weeks after helping the Kansas City Chiefs defeat the San Francisco 49ers 31-20 in Super Bowl LIV, the millionaire pro athlete dubbed "the most interesting man in the NFL," reached out to local health authorities to offer his services on the COVID-19 frontlines working as an orderly in a long-term care facility outside Montreal.
One day, he was protecting superstar quarterback Patrick Mahones, the next, he was caring for elderly patients at the peak of the pandemic.
Doubling down on commitment
Last July, Duvernay-Tardif doubled down on his commitment, becoming the first NFL player to opt out of the 2020 season due to COVID-19.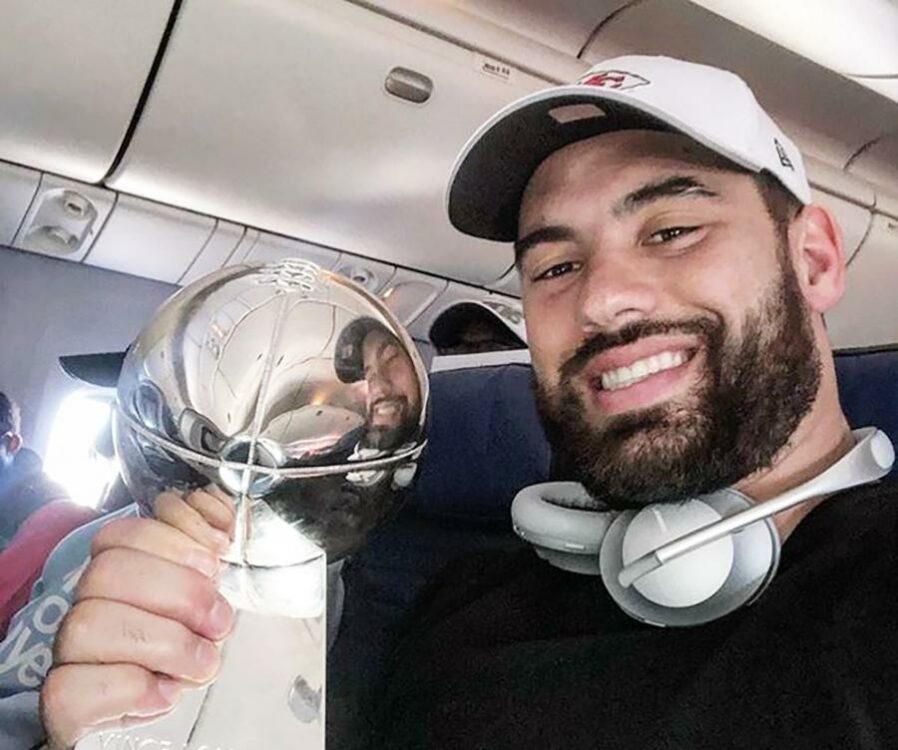 "This is one of the most difficult decisions I have had to make in my life but I must follow my convictions and do what I believe is right for me personally," wrote Duvernay-Tardif on his social media accounts at the time. "Being at the [COVID-19] frontline during this offseason has given me a different perspective on this pandemic and the stress it puts on individuals and our healthcare system. I cannot allow myself to potentially transmit the virus in our communities simply to play the sport that I love. If I am to take risks, I will do it caring for patients."
And while by opting out of the season, Duvernay-Tardif made just a fraction of the $2.75 million he was scheduled to earn, he was not without his rewards. Last December, he was one of five athletes named Sportsperson of the Year by Sports Illustrated as well as being named co-winner of the Lou Marsh Trophy as Canada's athlete of the year.
In typical fashion, Duvernay-Tardif has no regrets about opting out of the football season.
"After seeing the impact of COVID-19 first-hand, it didn't make sense for me to play football," he told Maclean's Magazine in a recent interview. "I didn't want to regret that decision 10 years from now, looking back at 2020, thinking I was spreading the virus instead of trying to fight it."
Grateful member of the McGill family
Where ever his life has taken him, Duvernay-Tardif is quick to thank McGill. "I wouldn't be here if not for McGill," he said at a banner-unveiling ceremony honouring him at McGill's Athletic Complex on February 12, 2020. "You guys made me a better human being."
"It's incredible to think that McGill has been impacting people's lives for 200 years – including my own," he said just days before he will co-host the Celebrate 200 event. "McGill allowed me to combine my passion for both medicine and football at the highest level and to achieve my goal of becoming the first NFL player to graduate with a doctorate in medicine."
On March 31, take part in Celebrate 200, the virtual celebration of McGill's 200th birthday. 
The one-hour show begins at 12:30 pm and will feature performances by Inuk/Mohawk artist Beatrice Deer, Canada's Chilly Gonzales, BMus'94, and students from our very own Schulich School of Music. Be inspired. Be amazed. Be proud of your community. Learn more and register today.