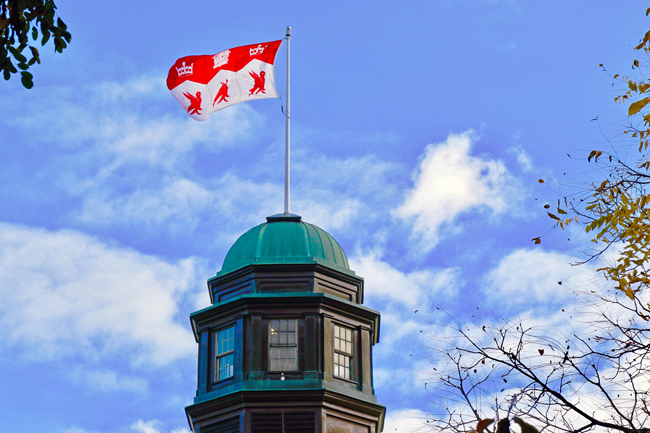 By Mitchell Miller
There's little doubt that every McGillian has benefitted in some way from the hard work and dedication of Student Life and Learning (SLL) staff. Whether you're a faculty member who's taken a fitness class at the Sports Centre or a student who's been helped at Service Point, that experience was brought to you by SLL employees.
That's why the Office of Student Life and Learning recently launched the SLL Employee Recognition Awards – to recognize and celebrate the incredible contributions and accomplishments of the diverse SLL family (which numbers close to 700 staff and 1800 student employees).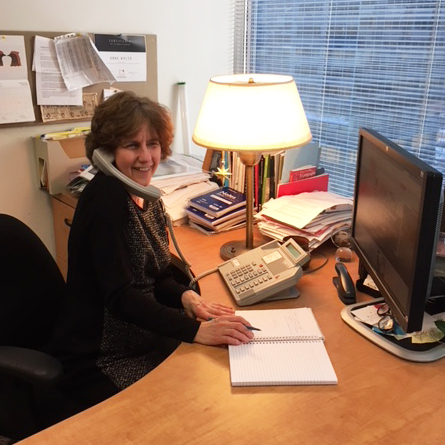 Nominations came in from across Student Life and Learning's units: Athletics and Recreation, Enrolment Services, the Office of the Dean of Students, Student Housing and Hospitality, Student Services, and Teaching and Learning Services. Colleagues and students alike attested to the many ways that SLL staff work with passion, inventiveness, compassion and a willingness to go above and beyond to help those in our community.
"I was so impressed with the work that went into the actual nominations," says Trish Duff, Director at University Advancement, who sat on the selection committee. "The colleagues in [SLL] truly care about one another. All I could think about as I read the letters of support for the nominees was that this is an incredible team of hard working people, who are intensely committed to the students they serve."
This year's recipients were:
Outstanding Employee: Jennie Ferris, Teaching and Learning Planner (Teaching and Learning Services)
Outstanding Team: Achievement McGill access initiative – Caroline James, Recruitment and Compliance Officer (Athletics and Recreation) and Joan Nachaty, Admissions Officer (Enrolment Services)
Student Employee: (Tie) Amelia Peres, Student Sustainability Coordinator (Student Housing and Hospitality Services); Alysson Schulz, Facilities Representative (Athletics and Recreation)
Lifetime Achievement: Anna Walsh, Associate Registrar (Enrolment Services)
Outstanding Employee Award recipient Jennie Ferris has been working for Teaching and Learning Services since 2008, first as a graduate student employee and then as a full-time staff member. Ferris says she can't choose just one thing she loves most about her job. "It is truly a combination," she explains, "of really amazing colleagues, a shared purpose in trying to further enhance the way that teaching and learning can take place in the University, and the interesting and varied projects."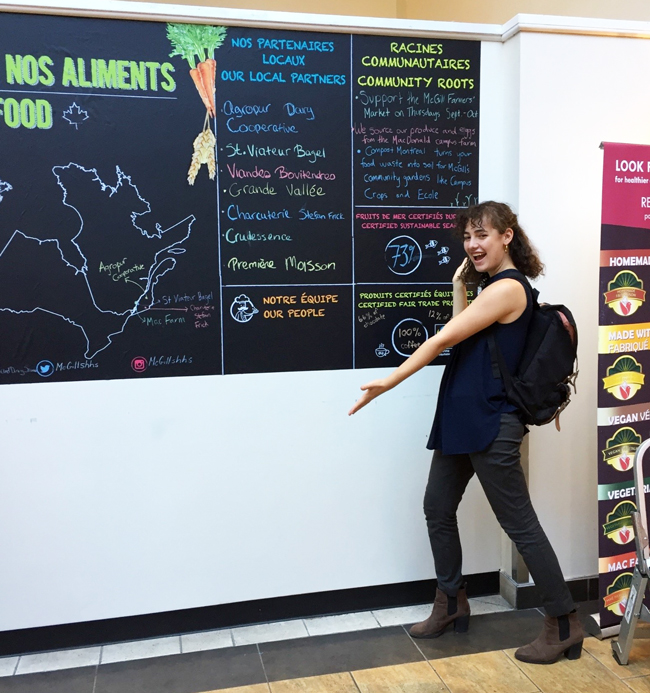 Student Employee Award recipient Amelia Peres worked in Student Housing and Hospitality Services during her last year of studies and appreciated how the environment was more than just a workplace. "There was a lot of emphasis on us learning as well as contributing," says Peres. "The community was very supportive." Fellow Student Employee Award recipient Alysson Schulz has been working for Athletics and Recreation for over three years, continually taking on more senior roles and responsibilities. Schulz sees how the awards will support future recruitment. "I think we'll use it moving forward when hiring, to show that we recognize student employees here and show that if they are motivated, they have a chance of receiving this award."
Anna Walsh, recipient of the Lifetime Achievement Award, has been at McGill for over 43 years, serving as its Associate Registrar since 1990. When she first arrived at the University, she committed to staying for only three years – but has continued well past that milestone. "It never gets boring," explains Walsh. "Whenever I thought I'd start looking for a new challenge, one would arrive on my plate. There are constantly new ways we get to support applicants, students, faculty, and staff across campus."
Walsh has seen course registration go from in-person to telephone to online, but she remains most in awe of the dedication she witnesses daily from her colleagues, whom she calls her 'second family.'
"They are committed, caring, and conscientious," says Walsh. "One thing I've learned is that when staff within and across units at McGill work together and listen to each other's perspectives, wonderful things happen here."
The names of all nominees and recipients, as well as the Selection Committee's impressions of the recipients, can be found on the Student Life and Learning website.